Flow Fit 4 - First 5 moves (Spring Twist)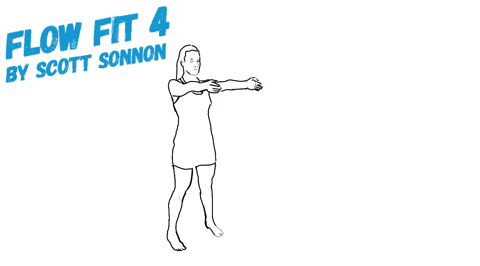 This is the advanced version of the spring twist.
Its pretty heavy on the wrists and needs to be built up to.
Only 2 more moves to go and this routine is complete.
I used to do this a few years ago with some added moves, and I was really happy with the results.
I would repeat the sequence non stop for about 15 minutes a day.
I want to start using it as a cardio workout probably once or twice a week, so making these animations helps me to memorise and understand the movements better.
Whatever works for you, keep moving :)