Flow Fit 4 - the first 3 moves - Leg through and swoop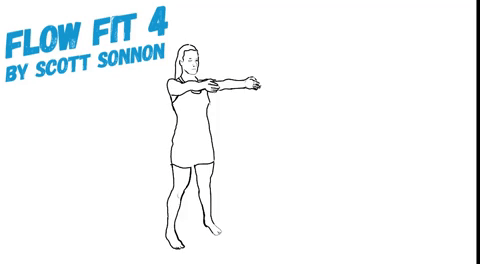 This move had me baffled for a while.
The slowed down version with description below hopefully helps to understand what is going on.
First the Left leg goes through to the right Side of the body, sweeps under the right foot, circles around through the hands and back under the right food to where it started. Then the right leg does the same.
This requires flexibility and control, it is an advanced move
Most people will be better of working on just doing the leg through with-out the sweep to begin with.