Flow Fit 4 - The first 6 moves ( Up/Down Dog)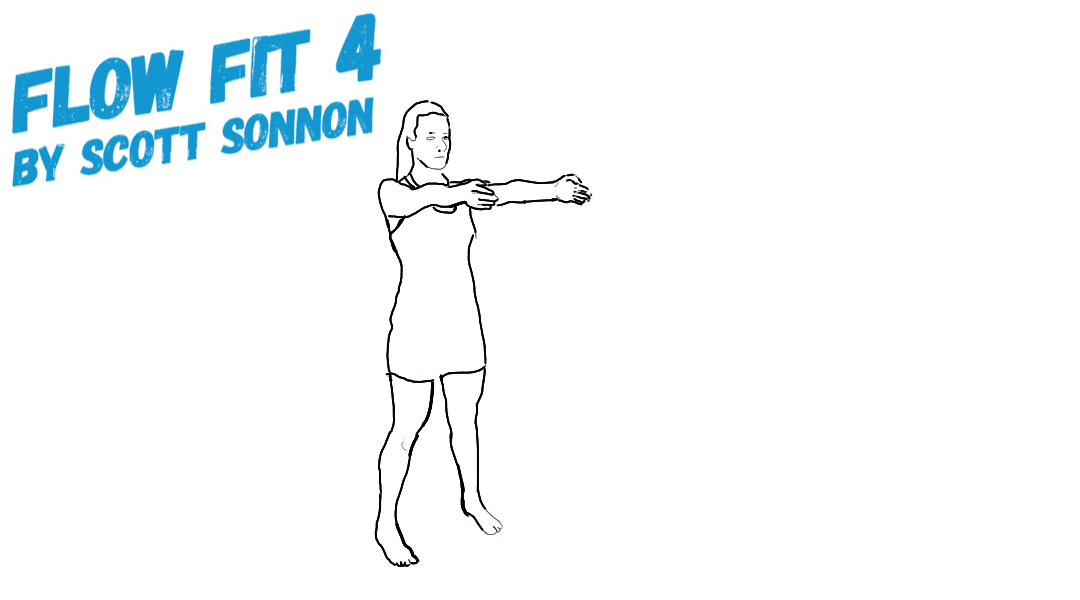 .
Today sees the inclusion of move 6 - the Upward and Downward facing dog or Up and Down Dog.
This is a very rushed version of the move, people doing FlowFit will often repeat all seven moves in under 1 minute, then repeat the cycle for unto 15 minutes.
Every yoga video ever made, probably shows how to do this move slowly with breathing and perfect technique, so I won't go into it here. Plus I do not have anywhere near a yoga instructors level of competence.
Clearly to do it quickly like this, requires a warm up and great body awareness and control - which comes from doing movements slowly and correctly many times first.
However, there is a heavy aerobic component to Flow Fit so fast movement is necessary to elevate the heart rate.
Just because we are doing repetitive cardio type movements, does not mean they can not be functional and increase mobility and body awareness. This is why I really appreciate what Scott Sonnon has done here, he has combined so many clever and healthy elements into a compact memorisable whole body routine.
Remember to warm up, this is the advanced version and will not be suitable for those who have not been doing some kind of movement training already