Wrist and Elbow Mobility - Alternating Elbow Screw - Staff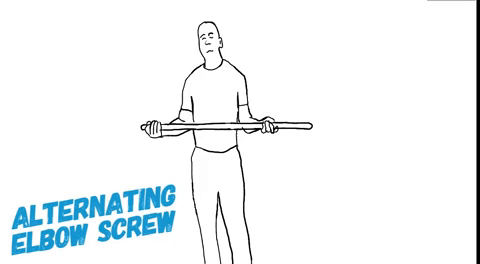 This is another one I learned from Scott Sonnon, he was ahead of his time 20 years ago. Perhaps after training with the Russian Wrestling team, he was able to integrate many ideas with his own. This is just one of his healing methods between intense training sessions.
Below is the slower version as this may be a little confusing to learn at first. Like many of Scott Sonnon's training methods, it has a really nice flow to it.