Training Ride Along The Freeway
I just finished a 45.187km cycle that lasted about 1hh:59mm:1ss !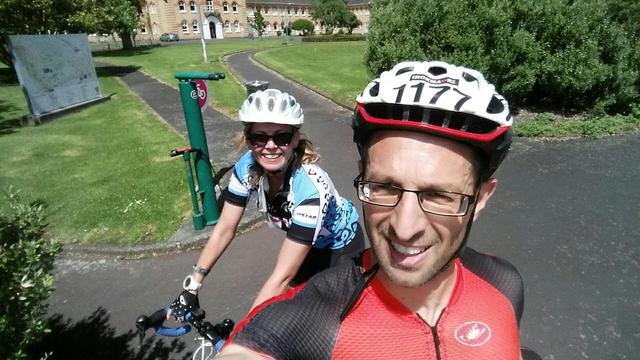 This time of year can get a little crazy, but there is no reason why you shouldn't be getting your training done. Even though we'll be getting on a plane tomorrow morning to head to the far south of New Zealand, work is pretty much over for the year, so all it takes is a little bit of creativity to make sure you are getting your runs and rides in when you need to.
Saturday morning is usually a little more gentle, but we decided to do our usual Sunday ride out along the North Western Freeway, which means keeping up with Kirsty when she has a road bike, while I have my mountain bike. It was a warm morning which meant we were taking it a little bit easier for the training ride. We will be off the bikes for about 4 days while traveling away. Not really an issue when you're not working but when you're a creature of habit like I am, it can be a little stressful.
It's good to keep things in perspective and remember there is still a lot of time to get a lot done.
One thing to remember at this time of year is that with the hot nights, lack of sleep as well as dehydration can cause a lot of problems with training and racing output. I saw an advertisement saying that being dehydration but 2% could cause up to a 30% reduction in performance. Not sure if this is just advertising hype, but it is something to keep in mind, especially for people racing and training through the southern hemisphere summer.
If you would like to see more details a out the ride, checkout Strava: https://www.strava.com/activities/2028815198
Check out some detailed info at my EXHAUST page
Join me in testing out EXHAUST!