Floating the Jacks Fork River - My First Float in Over a Year

Last week I was invited by my two oldest and bestest friends, @melodyrussell and our friend TC, to float a small section of the Jacks Fork. All of our men were busy so we shuttled our own kayaks and did it all ourselves! We are strong, independent women who don't need no man! (Just kidding, honey. Will you show me how to use a ratchet strap again?)
We began our float at the 17 hwy access, Buck Hollow. We were on the river by 10:30 or 11 am. Melody brought her doggo Bastian and I brought Willie Nelson. TC brought her fishing poles and was snatching fish out of the river left and right!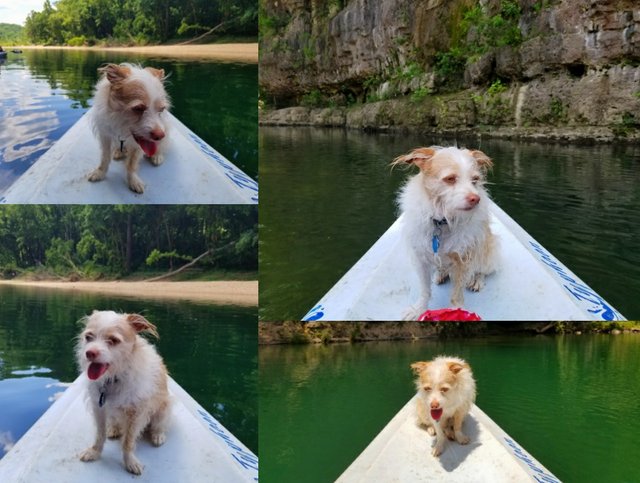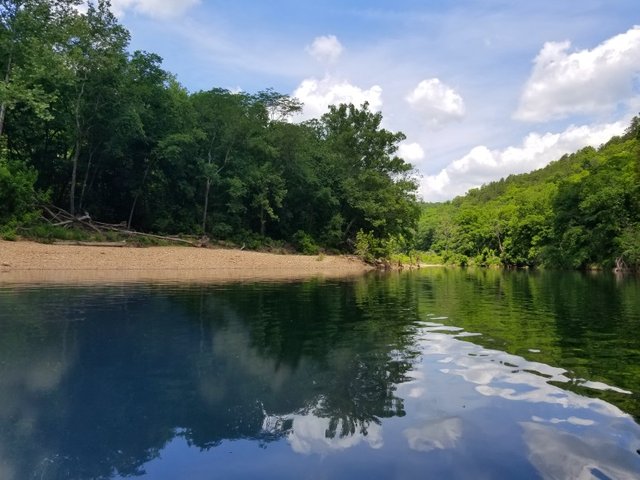 It was a sunny, beautiful day. We only saw two other groups of floaters on the river so we were basically alone. Lots of girl talk ensued.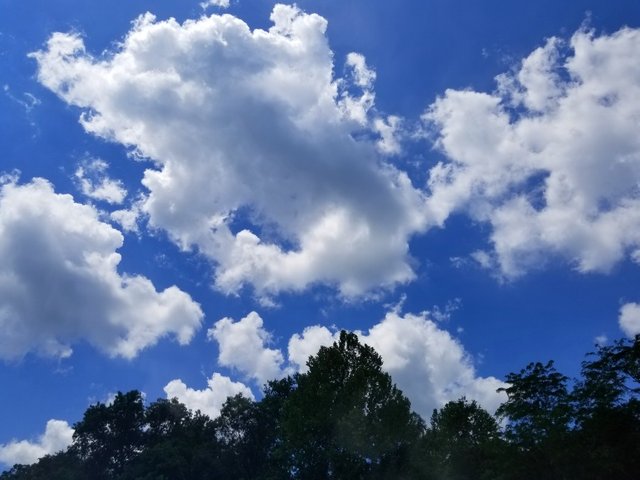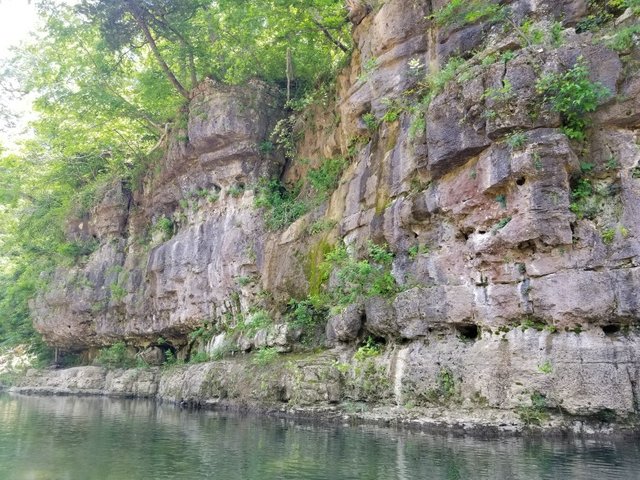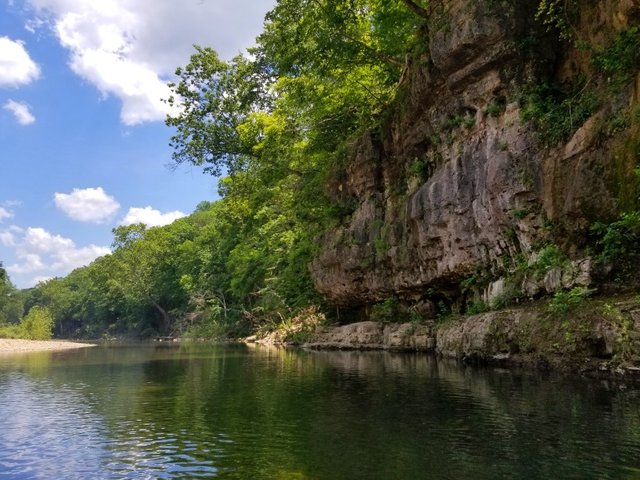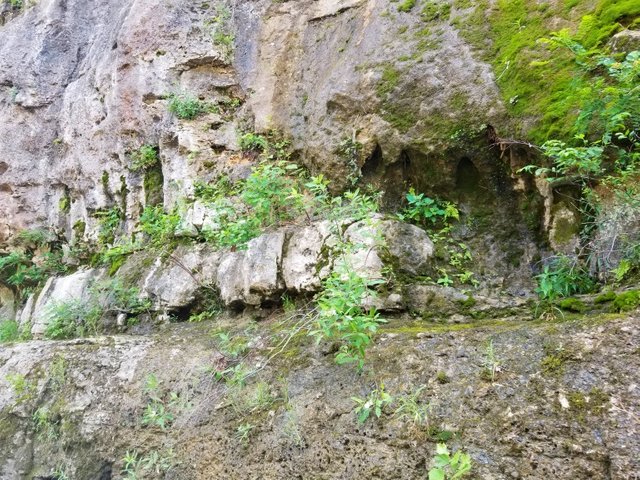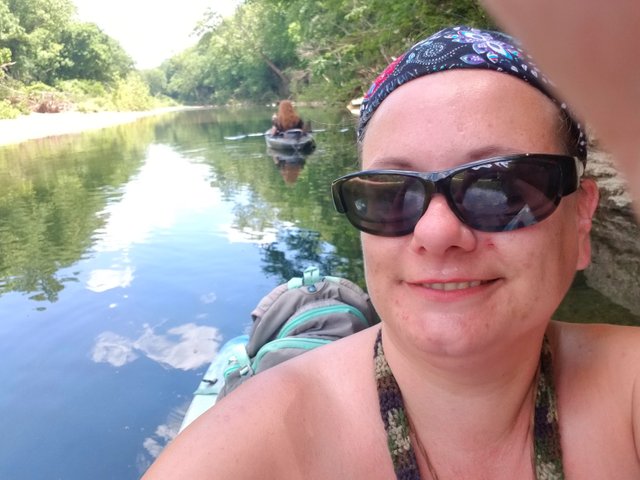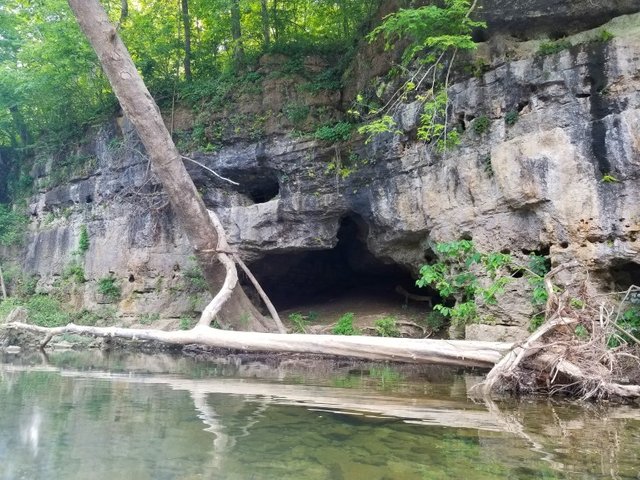 There are lots of caves along the river, though they are all closed due to an increased presence of White Nose Syndrome.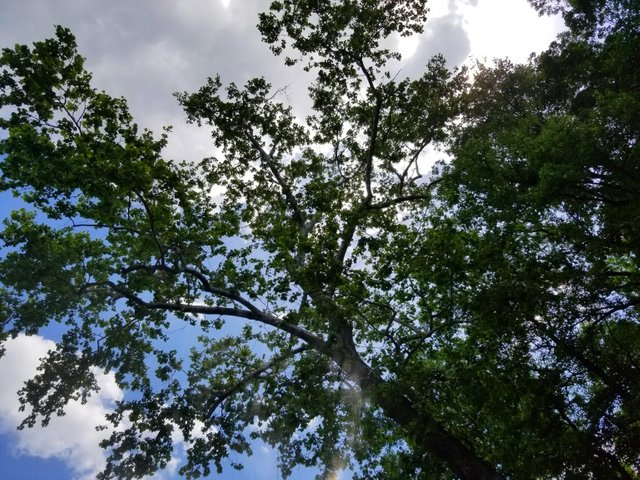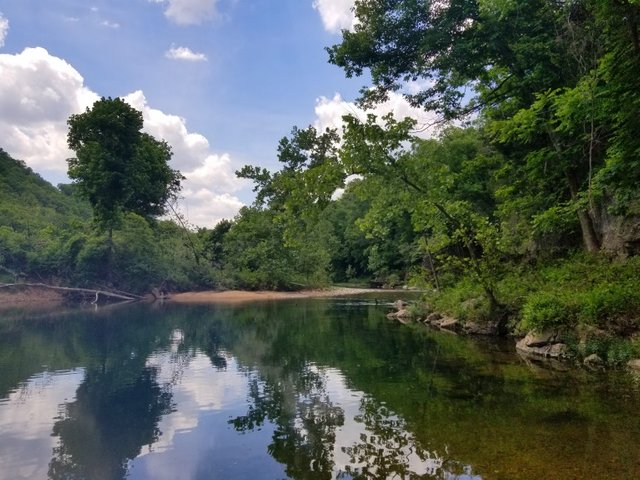 We ended our float at about 4pm at an access called Baptism Hole. It's a bit of a walk from where you park to down to the edge of the river, but it isn't too steep. We loaded the kayaks into the back of my son's truck I had borrowed from the day and headed home.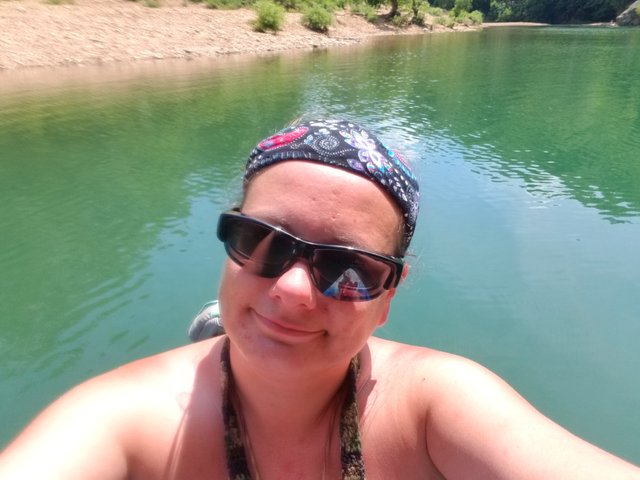 We stopped about every hour to get out and swim and reapply sunscreen. Melody is a red-head and burns very easily. She managed to get through the day with minimal redness. I, on the other hand, almost ended up with sun poisoning.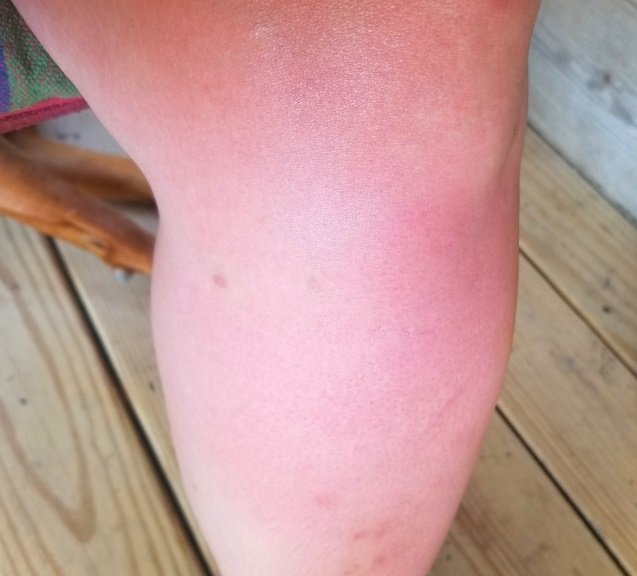 You can't really tell from the pictures, but I was hot pink. My legs began to swell the next day. I used lavender and copiaba oils mixed with some coconut oil to treat the burn and fresh aloe vera gel I harvested from my house plant to soothe.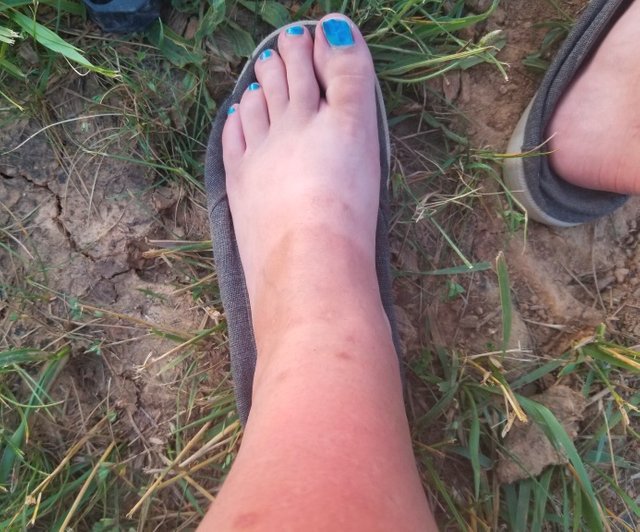 Cankles!
By the third day the swelling had disappeared and my burn was no longer hurting.
All in all we had a really terrific float. Nobody flipped their kayak, nobody got into even the smallest tiff. We drank plenty of water and all packed healthy kinds of snack foods. I can't wait to do it again. Lets hope I don't wait another year before getting my ass on the river again!