Rest in the middle of the forest.
On one occasion, we explored the forest to find wood with a number of friends.
Our trip to the middle of the forest was very tiring, about 20 kilometers from the settlement.
We have to rest several times before reaching the destination according to the direction of the wood handler.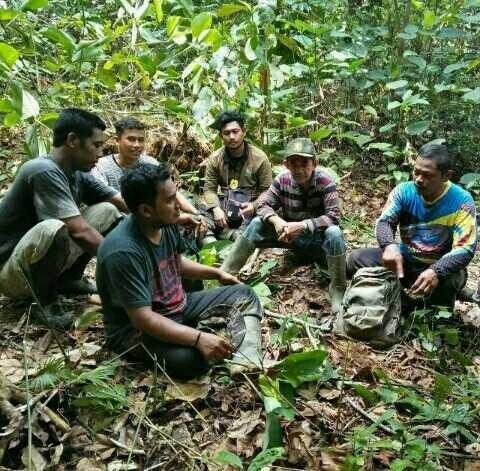 We do this to increase energy so we can explore the forest until we arrive at our destination.
Thank you.