How much STEEM does an absolute passive investor make in 150 days?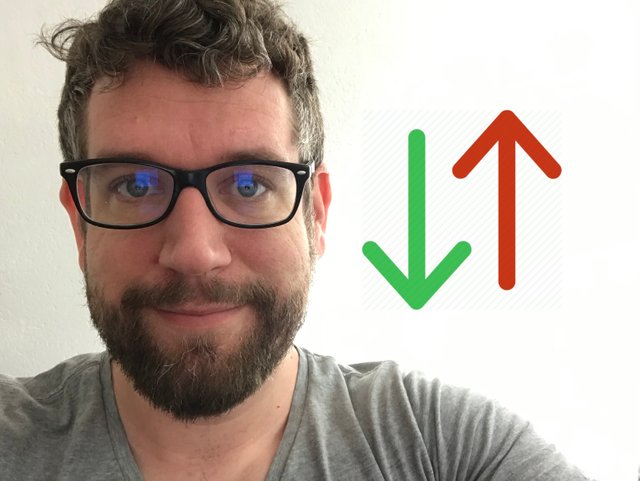 ---
Around 150 days ago my dad told me he wanted to invest in STEEM.
My dad has no interest in writing blogs or curating content. He just wants to invest.
He never believed in the platform until he learned through me about Steem Monsters and their business model (selling cards for money). This was something in his world he could understand and it sparked interest.
I bought 5000 euro worth of STEEM for him right then and there.
I powered it up and put it into two projects 50/50 back then: Smartsteem and the rising.
Since today I also delegated 5000SP to @ocdb.
In the last 150 days, my dad has been in the profit and the loss.
To be break even today STEEM needs to be 0,36 euro ($0,40).
---
How did he do in STEEM?
---
If Steem is a currency then it would make sense to see how much more STEEM he has now.
Because we started from Euro I had to go to BTC first and then STEEM. It took some fees.
150 days ago 5000 euro bought 12,800 STEEM.
He now has 13,997 in STEEMPOWER.
In total: +1197 STEEM or +9,35% in 150 days from the starting point.
1197 STEEM ( x 0,31 euro ) = 371 euro.
---
How did he do in Euro?
---
Because STEEM went down compared to the euro he could have bought more STEEM today for the same amount of money: ~15800 STEEM.
This is what his floating loss (it's only a loss when you sell) is:
13997 STEEM (x 0,31 euro) = 4339,07 euro.
A current floating loss of 5000 euro - 4339,07 euro = 660,93 euro.
---
Conclusion.
---
It's easy to say that in hindsight he should have bought today to get more STEEM.
But that's always easy in hindsight. Buying at the absolute bottom is impossible in my mind and nobody knows where that is even now.
STEEM has hit the 50 euro cent mark in the last 150 days. So he has been in the profit already as well.
All I know is that If STEEM goes back to 36 euro cents ($0,40) at some point in the years to come he's break even. And this number will come down with time because he will accumulate more STEEM while waiting for that to happen.
Next report in 3 months!
---

---
Please consider us for your witness vote if you think we deserve it here:
---


---
Vote for @blockbrothers via SteemConnect
Set blockbrothers as your proxy via SteemConnect
---
We are the creators of Steemify a notification app for your Steemit account for iOS.
Get it Here: