Powerdown Statistics #12 - May 19th - June 2nd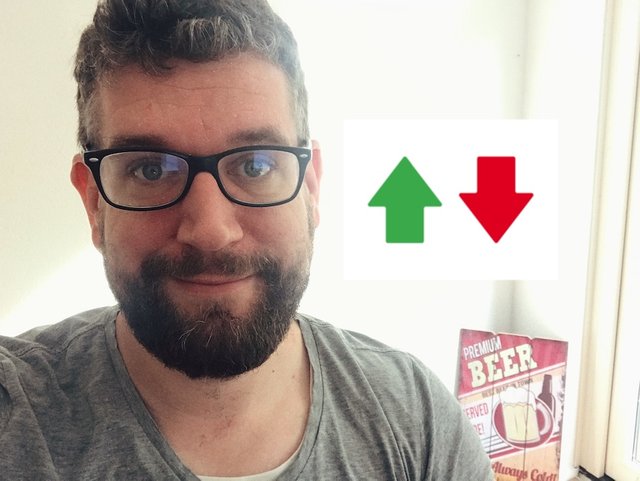 ---
Every two weeks or so I like to compare the current power down statistics and see how we stand.
Here they are:
---
19 May 2019
---
| STEEM | Amount |
| --- | --- |
| STEEMPOWER | 198,8 million |
| LIQUID STEEM | 111,6 million |
| SBD | 8,9 million |
Virtual Supply ≈ 335,463,016 STEEM
2 June 2019
---
| STEEM | Amount |
| --- | --- |
| STEEMPOWER | 198,9 million (+0,1 million) |
| LIQUID STEEM | 112,5 million (+0,9 million) |
| SBD | 8,9 million (no change) |
Virtual Supply ≈ 333,948,202 STEEM
---
It seems after many many weeks that the inflation is finally back on track.
SBD conversions to STEEM have almost stopped completely and therefore no 'extra' STEEM has been added to the supply because of that.
That's great news.
You can also see this fact in the virtual supply. The amount of SBD is the same as last week but if all that SBD could be converted to STEEM right now it will add less STEEM to the total supply of STEEM then 2 weeks ago.
In other words, conversion at these prices is pointless, unless you feel altruistic and want to lower the supply of SBD by yourself.
I would recommend using the internal market for now if you want STEEM.
There are still people powering down adding to the liquid STEEM supply but luckily not that much. It seems all the major power-downs have subsided for now.
The amount of STEEMPOWER has increased with 0,1 million.
All in all, the numbers look good this week. I'm happy.
STEEM price
---
I do some amateur TA from time to time.
I have been following this chart for a while. It's STEEM/USD.
---

---
Price is getting squeezed. From what I learned and seen it's usually followed by a big breakout either to the top or bottom.
The fact that the MA200 is involved in the chart as well makes this even more interesting. The MA200 is a very important long term trendline.
We are currently trading above the MA200. But the MA200 itself is still pointing down indicating a bearish trend.
But it's also ever so slightly turning the other way and it will eventually turn and point up as long as we are able to trade above it.
When it turns it will confirm for me that the bottom for STEEM was $0,21 on the 16th of December.
But we are not there yet.
Interesting times for the STEEM USD price.
Especially when you zoom out and look where we are on the chart.
---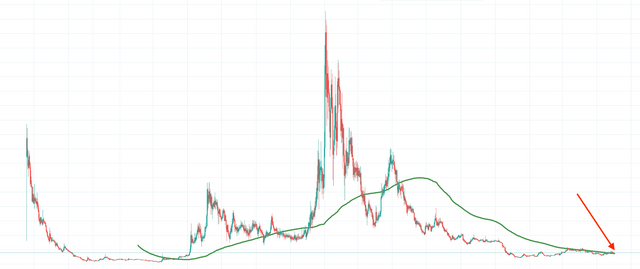 ---

---
Please consider us for your witness vote if you think we deserve it here:
---
Vote for @blockbrothers via SteemConnect
Set blockbrothers as your proxy via SteemConnect
---
We are the creators of Steemify a notification app for your Steemit account for iOS.
Get it Here: