What are the Economic incentives to buy and hold large amounts of Steem Power?
It's a question that came up yesterday by @louisthomas.
---

---
I gave a decent reply to the post here, but the question is legit, so I wanted to dive in it a little deeper.
Before we get into economic incentives let's look at how people acquired their stake and how you can still get stake today.
---

---
Steemit Inc. and some early Steemians acquired their Stake by mining it.
Then users of Steemit.com (the first app build on the Steem blockchain) acquired a big stake by blogging here very early and receiving big votes from the early miners.
Others like myself took the long grinding way. Acquiring STEEM by buying it from the market with FIAT and other cryptos. And by blogging on Steem every day for 3,5 years.
And the last group just straight up bought it.
Nowadays to get STEEM (if you don't have it yet) you can work for it or you can buy it.
Now the question becomes, who in their right mind would want to do that?
Or in other words what is the incentive to get STEEMPOWER and HOLD it?
In this article, I have given reasons to hold STEEM for 3 groups. Reasons for now and the future (3-4 months from now when Communities, SMT's and RC pools are out).
The groups are Users, Developers/Communities, Investors.
---
One more thing before we continue:
It's vital that you know what Resource Credits are on the Steem Blockchain. They are mentioned a lot.
Transactions on the Steem blockchain are for free but every transaction with the blockchain (vote, post, custom JSON) will cost a certain amount of Resource Credits (RC's).
If you stake STEEM (into STEEMPOWER) you get access to these RC's. The more STEEM you stake the more RC's you can spend. RC's automatically replenish 20% per day.
---
Users
---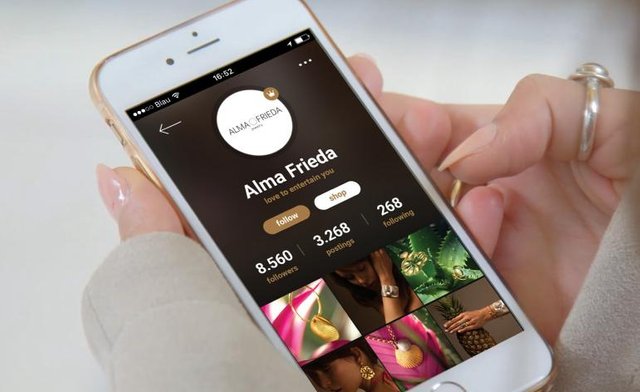 ---
Steem today
If you are a USER of Steem applications (APPICS, Steemit, Splinterlands, 3speak etc) all you need is enough STEEMPOWER to be able to transact with the Steem Blockchain.
If 50 STEEMPOWER gives you all the RC's you need for a day to use all the applications that you want to use, then there are zero reasons besides that to get more then 50 STEEMPOWER as a USER.
If you can't do everything you want because you run out of RC's then it's a good reason to get more STEEMPOWER.
Steem in the future
In a couple of months, RC pools will be introduced. RC pools will allow developers/communities to fill a pool of RC's from which USERS can tap RC's that they need.
When that happens a USER will not need to own any STEEMPOWER to transact with applications. The USER will be able to tap from the RC pool.
For Example: if a USER of APPICS only uses the APPICS app and APPICS would provide an RC pool for all their USERS there is zero reasons for an APPICS USER to hold SP.
(Of course, you can make the argument that there is still a small incentive to hold your own STEEMPOWER as a USER because without it you can only transact with the communities/applications that provide an RC pool and not with the applications that don't. But for me, it's already clear that applications and communities on Steem that don't provide an RC pool for USERS won't survive.)
I don't think the demand for STEEM will come from users in the future when it comes to STEEM and RC's.
There can however come a demand for STEEM from USERS if there are more possibilities to buy things with STEEM that users want.
---
Developer/Communities
---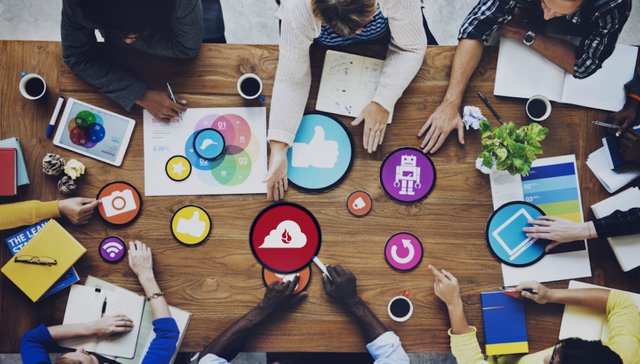 ---
Steem today
Developers often use their own STEEMPOWER to rewards the USERS of their application with upvotes or they use their STEEMPOWER to delegate STEEMPOWER to USERS of their applications.
Splinterlands for example delegates STEEMPOWER to USERS when they run out of RC's.
When USERS don't have RC's they can't play the game. It's a good incentive for Splinterlands to hold a big amount of STEEMPOWER for this reason.
Another reason to have STEEMPOWER is that it allows the developers to create ACCOUNT TOKENS.
ACCOUNT TOKENS allow the developer to onboard users for free.
Steem in the future
---
When RC pools are out the DEVELOPERS and COMMUNITIES that provide an RC pool for their USERS will find it easier to onboard new users.
When USERS don't have to invest in STEEM to use applications or community that's a huge plus.
In other words. Your USERS get access to blockchain technology and all the benefits it provides (like ownership of digital assets) and can transact for free.
More USERS for applications and communities is a BIG deal. The more USERS the easier it becomes to create revenue.
Developers and Communities can also choose to reward their users not in STEEM but with an SMT if they want too.
The USERS of Applications and Communities most likely will then never know they are given access to RC's. It just works.
Also, for DEVELOPERS, once you have STEEMPOWER (and access to RC's) you can use it over and over. Regardless of STEEM price.
It can easily scale with your organization. If you have too much SP, you can lease it out. If you have too little you can acquire more.
It's a good reason to acquire STEEM today as a DEVELOPER/COMMUNITY. STEEM is cheap and once you have your own you don't have to lease it in the future.
If you can't buy the STEEM you need to grow your organization you will need to find others ways and that's where INVESTORS come in.
---
Investors
---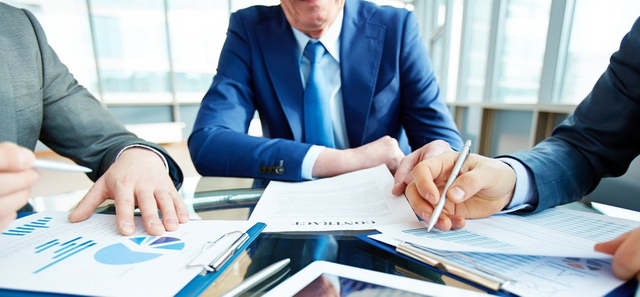 ---
Steem today
I find it hard to make a case today to INVEST in Steem besides the fact that it can generate more STEEM once you have it. But with a STEEM price that goes ever lower, this is hardly enough incentive.
The future use case for STEEM thought might be very interesting and a reason to invest in STEEM today.
Steem in the future
I expect the demand for RC's to rise when RC pools are out.
USERS is everything and the DEVELOPERS that allow their USERS to tap from RC pools will have a huge plus over those that don't.
This could increase the demand for STEEMPOWER and the only reason I see why the STEEM price will go up in the future besides speculation.
Not every DEVELOPER will be able to afford the STEEM that they need to fill RC pools to attract USERS.
This is where INVESTORS come in.
As a holder of STEEMPOWER, it will be possible to delegate the RC's that your STEEMPOWER provides to DEVELOPERS or anyone else that needs it.
It will open up a whole new bag of investment possibilities and remember when you DELEGATE RC's you never loose OWNERSHIP of your STEEMPOWER.
DEVELOPERS might offer a return in SMT's for access to RC's. They might pay a monthly return in STEEM or any other crypto or even FIAT.
Dlease.io is already showing a little bit of what that future will look like. But I expect more options to open up in the future.
Only STEEMPOWER holders (investors) will be able to lease out RC's.
Is this good enough reason to invest?
It takes a bit of a future vision and believes that the growth of Steem through RC's will happen. But I don't think it's outside the realms of possibilities.
There are some great working apps here already. Checkout APPICS, Splinterlands, Steemhunt, 3speak, Dtube, eSTEEM, Steemit.com and more. And they are all hungry for more USERS.
USERS will be able to interact with their applications for FREE if they have an RC pool.
Also, communities for Steemit.com (major new feature) are in closed BETA and being tested and SMT's are WORKING on the Steem blockchain testnet planned for release early next year.
Steem as a blockchain is the only blockchain that is build to tokenize the web around communities and it continues to innovate. It also has an already established Steem userbase and communities surrounding different applications.
The potential sure is there but it stays a risky investment though. A lot of things still need to go right.
A lot will be more clear in Q1 of 2020 when RC pools, SMT's and Communities (steemit.com) are released).
---

---
Please consider us for your witness vote if you think we deserve it here:
---
Vote for @blockbrothers via SteemConnect
Set blockbrothers as your proxy via SteemConnect
---
We are the creators of Steemify a notification app for your Steemit account for iOS.
Get it Here: