What's the best content?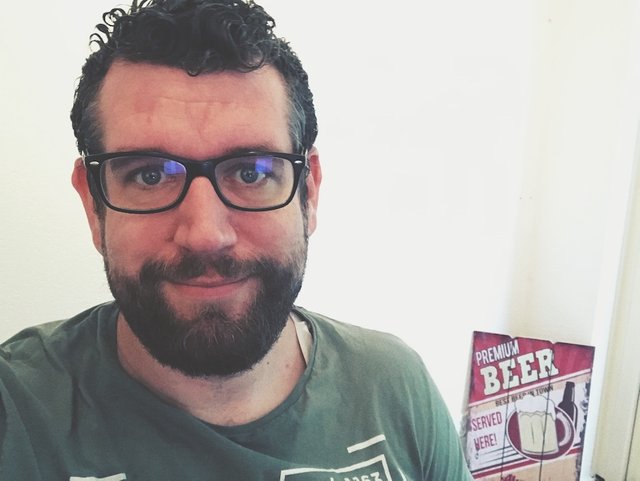 ---
What's the best content?
---
A 10 min amature sex tape.
A 40-page essay about the political landscape of Europe from 1200 to 2020.
A photo of a dog.
A stream of someone playing Fortnite.
---
Tik-Tok. Take your pick.
1....
2....
3....
4....
5....
6....
7....
8....
9....
10!
By Steemit standards (especially the old standards) it would have been number #2! Writing an essay obviously required the most time to create and was therefor the most valuable.
Whether it was really good or not didn't matter much. This was the standard. All short content was SPAM and disgusting. YUK!
The problem with this 'essay' standard was that it also created the example of what good content should look like and everyone became a 'long content' creator for that reason. Some people were so good at it they could produce 3 essays a day!
Looking back at it now I'm glad that standard has been lowered.
---
Coming back now to the 4 examples at the top.
I got this idea for the value of content from an excellent post by @terrybrock called:
---
---
In the post, Terry writes that besides great content it's paramount that you work on connections.
From the post:
---
People connecting with people.
People connecting with products they love.
People connecting with ideas that resonate with them in a community they belong to and stay in touch.
If you combine great content with great connections, you get the results you want. Yes, it is a combination, but the connections that you build beat out content.
---
In other words, you can have the best content in the world if you have no audience then that's a problem.
I think this is 100% true now and also counts for Steemit.
And it targets the core of the good content matter. Especially on social media if this is what Steemit want to be?
Essays, for me, are not social things, just like books are not social things.
I do not mind reading them, and maybe discuss them when I gave it some thought. But reading them I would not consider being social. I also don't feel like I have a social connection with a writer when I read a book.
When I read a book by Ken Follet, I don't have a feeling of interaction with Ken Follet I have an interaction with the characters in the book.
Yet a book and essay can of course still be great content.
Compare that to someone posting a picture of him or her with a dog. This I would consider more social, I have a dog, I can relate. If it's a dog of a person I know it's even better. But what if it's a picture posted by Beyonce of her dog and this get's 6 million likes/views? Would that make the content more valuable than a book?
When a picture of a dog gets more social interaction on social media than an essay even though it took 1000x less effort to make is that better or worse content? How should it be rewarded?
Same goes for a video game streamer. I like to watch a stream of someone I know even though that person doesn't know me. The best streamers don't have to be the best gamers, the best streamers are the streamers people like to watch for whatever reason.
The best content is the content that can get the most social interactions and 'eyes' I would say, especially for social media.
But what about that 10 min amateur sex tape @exyle? (you dirty bastards, lol). Well, that all depends. If someones amateur sex tape can get 5 million views, I would say it was pretty successful, and it would be nice if that could be rewarded as well.
My whole point is how the hell can we judge what good or bad content is without looking at a whole bunch of other factors besides the content itself.
It's simply impossible. At least that's what I think.
For Steemit I would, therefore, argue that the best thing that can be done for Steem is creating an environment where anyone is able to create content and grow their own account and provide the platform with tools for monetization of those accounts.
One of these tools is, of course, investing in/earning and holding Steempower. It's what sets Steem apart from all others.
But I would like to see more if that's possible.
I would love to see add revenue kickbacks somehow to the content creators that 'bring the most eyes and interaction' and bring in the most revenue for Steemit.com (win-win). Evergreen content would be even better.
Content on Steem is like a highway. Before you know it any post is in the rearview mirror and everyone forgets and it's on to the next.
Monetization of content outside of the reward pool would help loads to bring in more and better content creators.
But I also know this is not an easy task that's for sure.
I wonder what you guys think? What is the best content?
---

---
Please consider us for your witness vote if you think we deserve it here:
---
Vote for @blockbrothers via SteemConnect
Set blockbrothers as your proxy via SteemConnect
---
We are the creators of Steemify a notification app for your Steemit account for iOS.
Get it Here: