Fabulous Christmas Tree Contest Announcement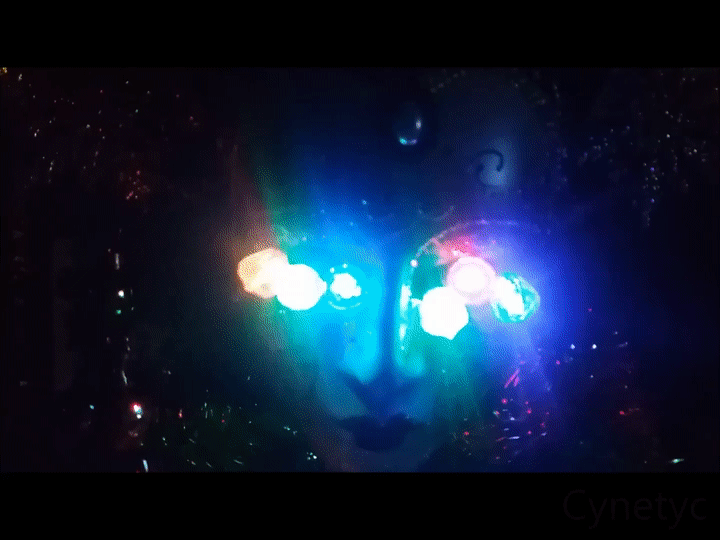 Hello dear Steemit friends!
So I have a very small Ideea ...and that was to make a unique Christmas Tree and then to make a contest about it.
Now it is the time to make a Christmas Tree and I want to create this challenge for you guys!
The Contest rules are very simple :
make your tree and post it on Steemit with the tag fabulouschristmastree
post a coment on my blog post- Fabulous Christmas Tree Contest Announcement and a link to your post
Example: Hello ! Here is my entry to the Fabulous Christmas Tree Contest (and then put the link)
Note: I will make updates with new entries and you can post on the updated post example--Fabulous Christmas Tree Contest Announcement update 1...etc
Make a photo with you and your tree and the date. This is just to know that you are a real person.
And the last rule and maybe the hardest one yet, you must be a verified user.
What means verified user?
So Let's review again the rules : make a tree with your face next to it+ date, be verified on Steemit, use the tag from up and coment and insert link to the contest page or updated contest page.
Prizes
1st place 12 STEEM
2nd place 6 STEEM
3rd place 3 STEEM
4th place 1 STEEM
5ft place 0.5 STEEM
The prizes are set for the posts with the most upvotes but having in mind that some people are new to steemit and for sure will not have upvotes on their post I will put ADDITIONAL PRIZES:
ADDITIONAL FIRST PRIZE 2 STEEM
ADDITIONAL SECOND PRIZE 1.5 STEEM
ADDITIONAL THIRD PRIZE 1 STEEM.
The winers for the additional prizes will be picked by me...and my criteria is simple...just make something unique and fabulous.
ANOTHER NOTE: Additional tag to the post can be made but be sure you put first the fabulouschristmastree tag first
Now as a last information...If you liked my ideea and you want to supplement the prizes or you want to be a judge just tell me about it in steemit chat or in the contest posts.
Deadline for the contest is 13 december 2016, 23.59 UTC +2.
And Now I will not present my post ! (of course I dont participate in the contest)
Making my Christmas Tree and Eating Pumping Pie!
Christmas is coming and I started to prepare my tree. Now for this this we used a artificial tree that each year we arange it in a different way .
Personally I love the smell of a beautifull real tree, it is enough for me just to go in a forest, stay 2-3 hours, drink one coffee or tea there and then go back to my home.
I wrote that because in my country we have a real problem with the illegal cutting of the trees.
Forests somehow disappear over night and nobody knows nothing and if we dont protect the things that we love we will lose everything.
But...enough of that ...uff
Christmas is a time of magic or at least I want in my heart for it to be magic and as always we gather and talk and open presents.
But for it to be like magic we have to prepare so I was the elf here and look on what I was thinking for this Christmas: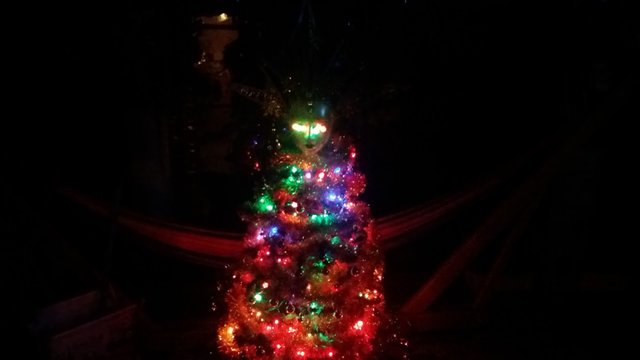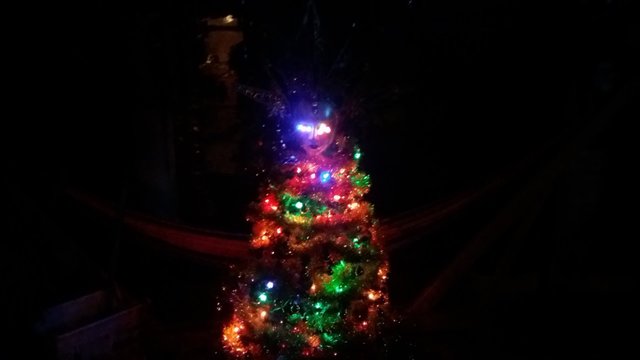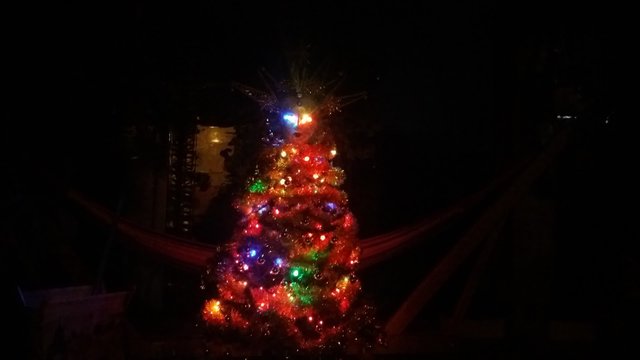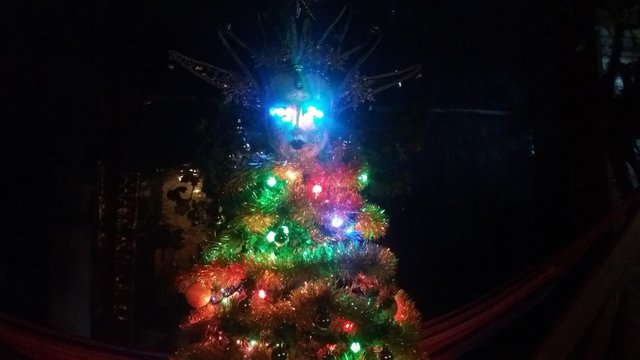 I present to you my fabulous Ice Queen Tree!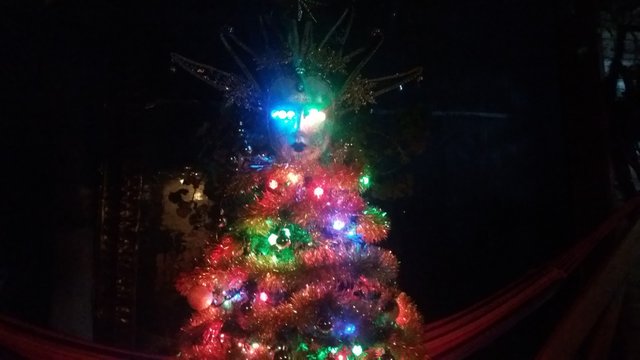 After my work I deserve a prize so my prize was pumpking pie, a pie made by my mother: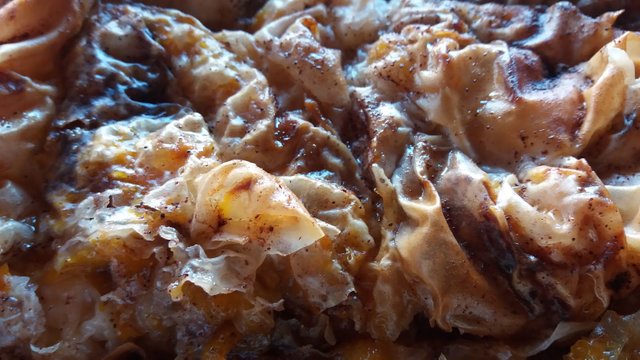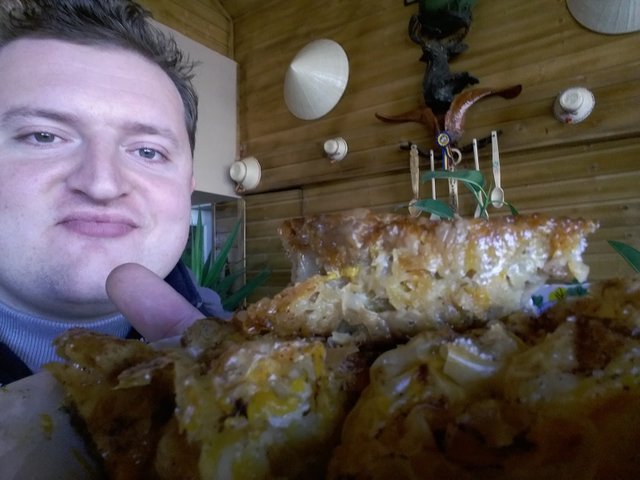 So guys I go now to eat more pumpking pie and even that the Christmas is not yet here and it will be on 25 th or for some at 7 january, I wish to all Happy Holidays!