DEAR INEC CHAIRMAN, WHAT IS HOLDING THE ALLOWNCES OF INEC AD HOC STAFF?
-We understand that Ad hoc staff are the most important personnel in elections, even though we are the most rubbished, suffered & most maltreated.
-You refuse to pay the allowances of the Ad hoc staff as if we are slaves. Where is the 1st N4500 Training allowances that you refused to give more than 70% of the workers?.
-You Hijacked the initial N4,000 as the compensated transport for the postponed election, giving only few & denying the populous majority.
-You refused to settle the N4,000 meant for our Transport/Logistics for the Presidential election as if we are the ones to transport & feed ourselves for election that you collected over N242,245, 050,100 Billion.
-To a Lay man; that is TWO HUNDRED & FOURTY TWO BILLION, TWO HUNDRED & FOURTY FIVE MILLION, FIFTY THOUSAND & HUNDRED NAIRA. No new card readers, ballot boxes, cubicles, stamps & virtually everything was for 2015 elections.
-You give few & deny over 90% the N4,000 meant for the transport/Logistics for the Governorship/Assembly election. What happen to the Basic amounts meants for the 2 Elections?, over 90% of the Ad hoc staff are yet to recieve Alerts!.
-Do you realized that all the Resident Electoral Commissioners, Returning/Collation officer, EO's AEO's, SPO's, Card Readers, Voters Registers, Ballot papers & everything in INEC are less important than Ad hoc Staff?.
-It seems like, hencefort you will have to bring back all the children of the contesting politicians from abroad to do the next INEC work or rather hire Youths from Niger, Ghana, Cameroon & Chad to be doing this slavery 'Jaki Work'.
-We urgently demand for quick release of our hard earned monies. Please release those alerts of N4,500 +N4,000 + N4,000 + N4,000 + N13,000 + N13,000 since it is not INEC Inheritance. Infact, you were lucky we never knew that such cutted amounts will offered, we would have not accept to do the work.
-Please share and share and share till it reach Professor Mahmud Yakubu and all INEC permanent Staff, let them know that we cannot wait any longer. Enough is enough.
-Sir. Kuli Kuli.
Jagoran Matasa Yan Gwagwarmaya masu Tunanin Gobe. 08069835881 [email protected]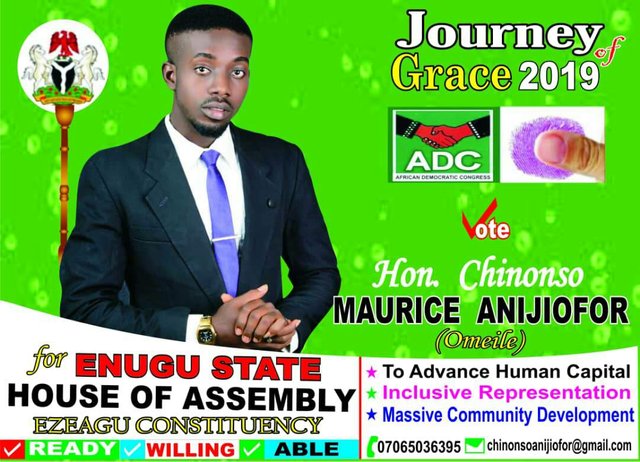 Posted using Partiko Android