Facebook Buying Coinbase???
Talking about controversies of last year of crypto ad bans vs Facebook. So basically , Facebook just put a ban on Crypto Ads but now they reversed their decision and showing Crypto Ads on their Website but ICo is not still allowed.
Facebook launched his own "Exploratory Block Chain Group that has been reported to David Marcus President of Paypal. He is current Vice President of Facebook and a board member OF Coin Base.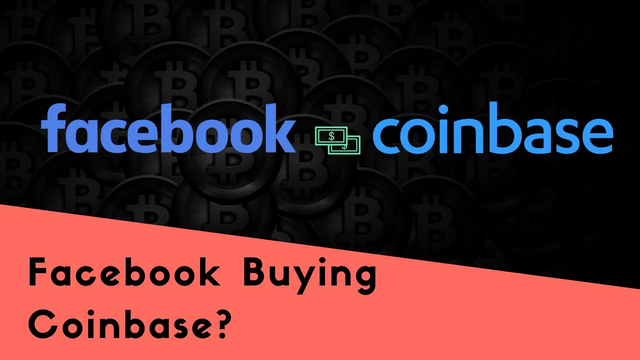 According to rumours , FB shows interest in buying Coin Base . This effect their value and Utility and add them to Cryptocurrency Market as well. As facebook users are in billions so they can really reach billion of people without promotion and all that related stuff.
And According to Business point of view , Coin Base wanted to reach billion of people, and Collaborating with Facebook is like Both hands in Diamonds.
On the other side if Google , Facebook , Twitter and InstaGram introduces this will be a big boost for Coins.
What's Your view on this blog comment below ?
What you think Facebook is really interested in buying Coinbase or not ?
Comment Your Opinion
Thanks
Brahmesh . @brahm123