Nostalgia leads to a profit!!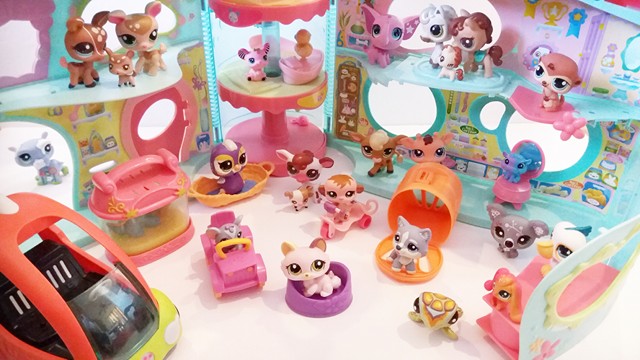 When I was a little girl, Hasbro made a toy collection called Littlest Pet Shop. I LOVED it and built up quite a collection over time of miniature plush animals and little plastic pets, their homes and accessories. Nostalgia hit me recently when I was shopping with M and I really wanted to get her some.
When you look on Amazon, the average playset is about $15 and you get 2-3 plastic animals and a little set up. I knew immediately J wasn't going to go for that, so I had to get creative! I looked on the Facebook marketplace over the next few days, so when a lady posted selling a large collection of them it sent me a handy notification!
I messaged her immediately asking for more photos, as hers was one jumbled one, and I claimed them. She wanted $20 for a big bag of items which was very reasonable so I arranged to meet her the next day.
Top Tip- always arrange to meet somewhere public, just in case the deal is too good to be true.
I went for the quick sale and priced my sets to move. My goal was really to cover the cost of the ones I wanted to keep for M (and me) to play with. So far I have sold 5 of the 12 sets I listed on eBay, and one set locally to a friend. They each got a fair price, and I was able to pay for our toys and make a couple of bucks profit.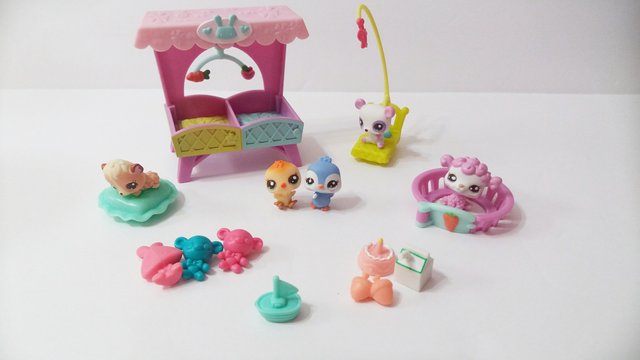 LOT 1- Baby Animals Nursery
Top Tip- Try to arrange your items nicely on a clean background with good lighting to make them look as good as possible
I sold these for $12.50
Shipping- $2.66
eBay fees- $1.14
PayPal fees (2.9% plus $0.30)- $0.66
PROFIT- $8.04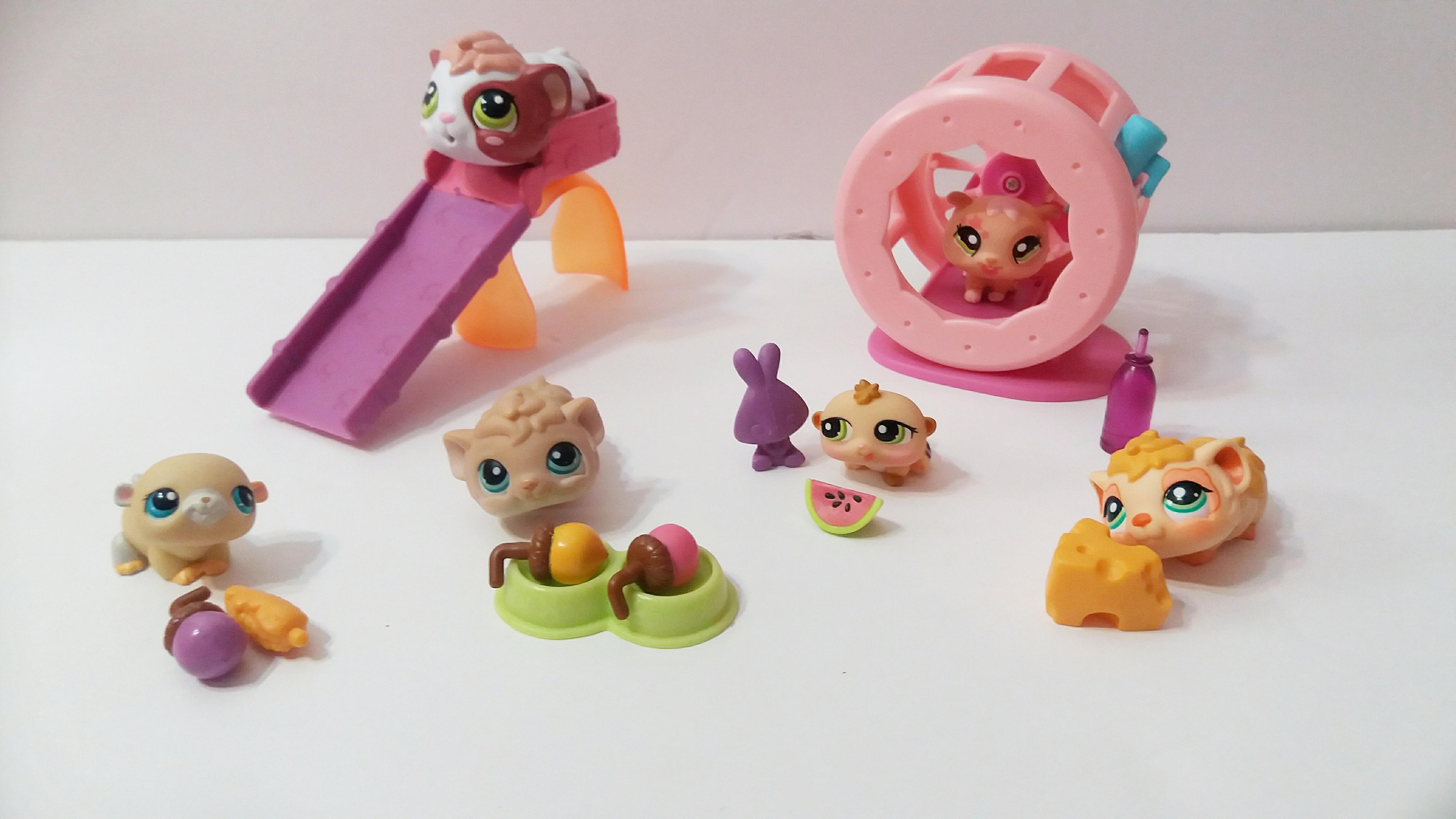 LOT 2- Walkable Guinea Pig Lot
Top Tip- Bundle items to make the deal sweeter and more attractive
I sold this set for $15.95
Shipping- $3.50
eBay fees- $1.46
PayPal fees (2.9% plus $0.30)- $0.76
PROFIT- $10.23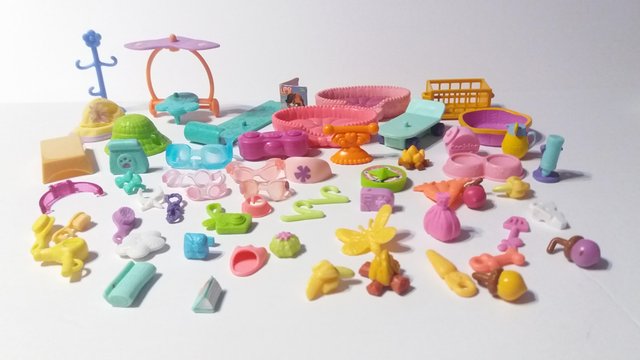 LOT 3- Assorted Accessories
Top Tip- Don't assume the leftovers are worthless! We have sold scrabble tiles and Trivial Pursuit pie pieces in the past!
I sold these for $24.95
Shipping- $3.82
eBay fees- $2.28
PayPal fees (2.9% plus $0.30)- $1.02
PROFIT- $17.83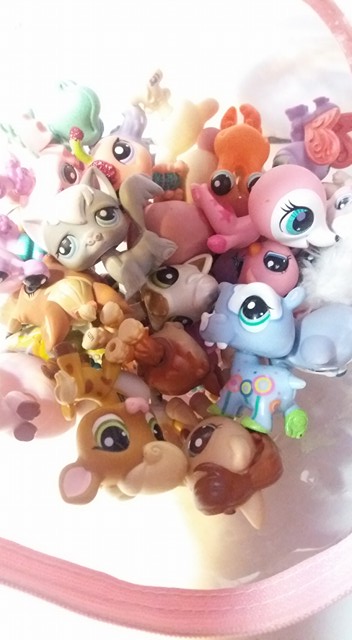 LOT 4- 10 Mystery Animals (guaranteed to get at least 2 dogs and 1 cat)
Top Tip- People love a surprise!
I sold these for $14.95 for 10 mystery animals
Shipping- $3.34
eBay fees- $1.37
PayPal fees (2.9% plus $0.30)- $0.73
PROFIT- $9.57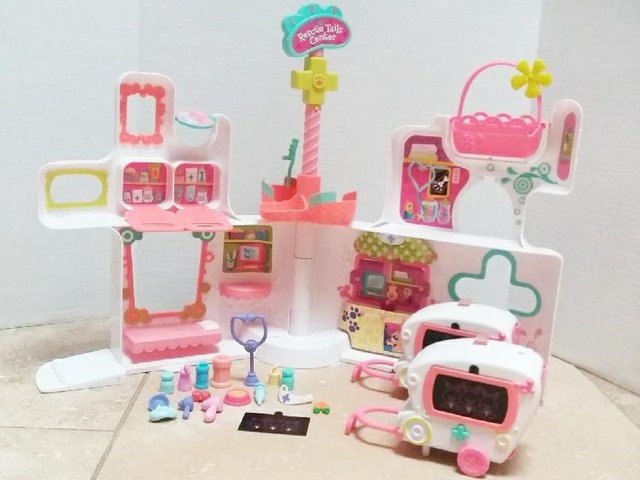 LOT 5- Rescue Tails Hospital
Top Tip- Local Sales mean no shipping costs or eBay/PayPal fees
I sold this set for $16 to my best friend. She also chose 18 animals. While I could have easily got more on eBay, she is a good friend and I was still making a profit. This set would have been harder to ship due to the size, and her little girl is M's best friend so we will play with it when we go over to their house.
PROFIT- $16
I paid $20 for the assorted bag of items and I spent roughly 2 hours sorting the sets out, researching which pets went with which items, looking at previous sales and listing them on eBay.
So far my profit is $41.61 (after eBay fees, PayPal fees and shipping costs). We also kept 25 animals (that I handpicked), the "Biggest Littlest Pet Shop' Play center, a remote control car and a plastic storage box.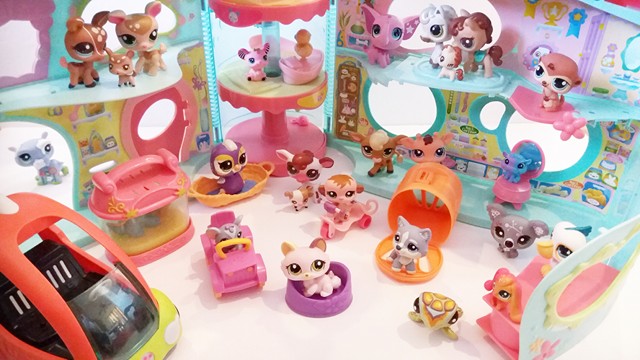 When the other lots sell that is just a bonus! I am very happy!
The photos in this article are the photos I took using my Samsung Galaxy to list the items for sale on eBay. You don't have to have a fancy camera to take clear photos! I hope you found my Top Tips useful :) I am happy to answer other questions to help you too!