How much are custody agencies paid for the withdrawal of children?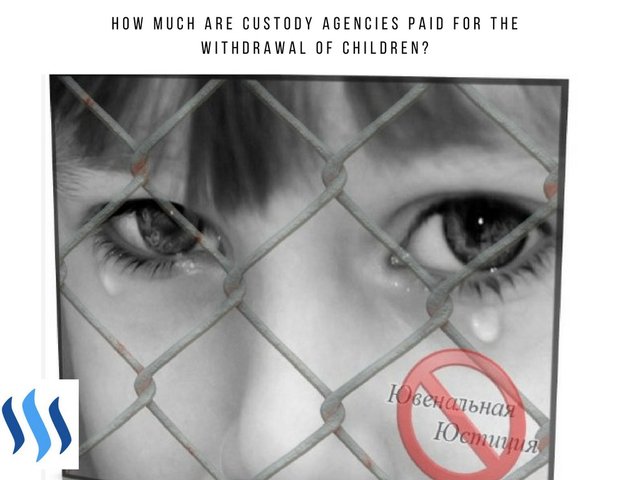 Hello my friends!
I have already told you a plenty of stories about evil deeds commited by CPS. Now let`s discuss why the representatives of CPS are interested in withdrawal of children from families. 
First of all, the state encourages the withdrawal of children from good parents. They stimulate it with bonuses. In America, the premium to a social worker for a seized child is 5,000 $. In Europe, an amount of 1000 $ for each seized child is given. It means the more children the official takes away, the bigger salary he receives and the faster he ascends the career ladder. The communes and districts of the city compete against each other who will seize a greater number of children, and these numbers are published in open access. For example, the Norwegian website says that the best system of guardianship works in Bergina, and Oslo's guardianship works poorly - they need to take away much more children.
The state of Norway believes that very few children are withdrawn, although already 1/5 of all children living in Norway have been taken away from their parents. 4 million people live in Norway and 1.2 million children are already alienated from their parents.
There was a case - Russian father, Morozov came to Norway with his son. The child was 6 years old, he went to school and the teacher liked him, because the child was clever and the boy did not need any additional efforts for teaching him, so she decided  to take the child for herself. The teacher just telephoned to the representatives of CPS, slandered the child`s father, the CPS came and took the son from the father. What was the benefit of the teacher? She received a child and a million kroons - this is 5 million rubles a year for his maintenance.
If we talk about Norway, foster parents in Norway are the only category of people whose salary is not taxed. People in Norway do not go to the bank, but stand in line for foster children. And you can choose a child. The risk group is primarily emigrants. If a new family came to the country and you liked the child, it is enough to make a report to Child Protective Services and declare that you want this child, and he will be seized and given to you in full compliance with the law on social patronage.
Why is it beneficial to the state?
If the child lives in the family, the state does not benefit from it, there are no cash flows. When the child is seized, there is a huge redistribution of cash, moreover, with the help of this system a lot of countries solved the problem of unemployment: a lot of trials take place in the courts of cities and villages every day. As a result  lawyers, social workers and  social families received work.  The question arises: maybe instead of feeding a new army of "family guardians" (the salary of a new social worker will be 25,000 rubles in Russia), to support low-income families with this money? 
In the case if the children are taken to the shelter, the parents must pay very impressive alimony for their maintenance. If the family can not pay this money, then the parents are simply put in jail. People say that the money this business brings is incomparable with the money that drugs bring. It is a big industry. Children cost more than oil now. For example, in Russia a birth mother receives the monthly child allowance in the amount of about 500 rubles, a mother of many children - one and a half thousand, then a foster-mother - 28 thousand. The difference is very great. It is given from 300 to 500 euros per day for each child in Finland- not per month, but per day. The state sends this money to foster families and private shelters. It is clear that kickbacks and corruption are flourishing...
There is also a whole business for the adoption of "white" children, and also exist very terrible figures for the cost of each internal organ. It sounds scary but a lot of children, especially in Russia, are adopted by foreigners. There are certain prices for foreigners - the payment for the possibility of such adoption. So where is the guarantee that the fate of the child who was sent abroad will be closely watched by somebody? The Italian Interior Minister Roberto Maroni in 2011 made a shocking statement that for a year more than a thousand foster children from Russia disappeared in his country  and suggested that they were sold to private organ transplant clinics. You say,  he exaggerates? Or maybe, on the contrary, he knows something that is not accessible to an ordinary person. You know - " there is no smoke without fire." With our market economy, everything is sold, if someone forgot about it accidentally ... So it is likely that his "assumption" is near the truth, and maybe it is true.
And children who are sent abroad, even if they are not treated cruelly, very often, like kittens, are transferred from family to family, and nobody can not even control their fate. But if people pay money, they accordingly treat these children as goods.
The main task of juvenile justice is also the maximum atomization of our society, this is the separation of children and parents. A new social technology is being introduced, a child-free worldview is being introduced that does not allow people to marry, give birth to children. This simply leads to the fact that society consists of individual molecules that are easy to manage, which it is easy to impose something.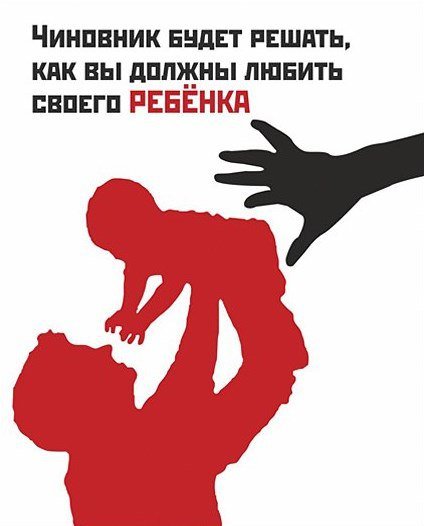 For example, Germany, which can be said to be one of the most advanced in terms of juvenile justice, has the lowest birth rate in Europe today and half of the crimes there are committed by non-adults. Juvenile justice today is introduced in many countries, but this does not lead to the improvement of society and human relations, but rather the evil grows and multiplies.
https://www.pravda.ru/society/how/14-04-2014/1204264-volunec-0/
http://www.dal.by/news/19/02-10-12-24/
25% of the rewards I am going to donate to @familyprotection