800,000 Missing Children Each Year in the U.S. Alone, 8 Million Worldwide, Pedophile Problem Exposed by International Tribunal
Yes, the disturbing truth is that 800,000 children go missing each year in the United States of America. America, the supposed land of the free, where many of those 800,000 are sold into sexually trafficking and pedophilia networks. The amount of abused children also include the undocumented migrant children. And many are trafficking and abused with the help of the kids-for-cash Child "Protective" Services, foster homes and legal system.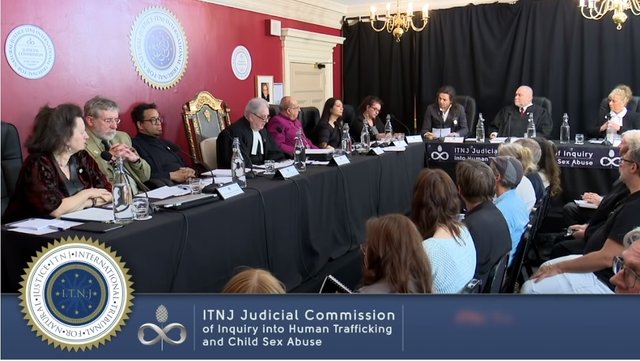 This also includes Satanic ritual abuse (SRA) rings that most of the mainstream thinks is a myth. Some children aren't even so lucky as to go "missing", which may be hard to comprehend why I'm saying that at first. If a child is born into a pedophile or Satanic ritual abuse multi-generational family, then they don't even have to go missing and have an early childhood free form such horrors and trauma.
The International Tribunal for Natural Justice (ITNJ) reported the scope of this problem in Westminster, London earlier in 2018, in a 3-day court tribunal for the Judicial Commission of Inquiry into Human Trafficking and Child Sex Abuse. Attendees included intelligence officers, politicians, legal scholars, and many others who fight child sex trafficking.
The ITNJ was formed due to a systemic corruption in the world's governments that no longer serve the people, instead serving corporations and the elite rich who infect the political and judicial realm to facilitate the child sex trafficking rings throughout the world. As the INTJ report says:
The ITNJ initiative has arisen as a response to the disregard for the rule of law exhibited by (alleged) public officials, corporate directors, and 'world leaders' who have deliberately privatized and weaponized the governments of the world against their own people.
It is the culmination of years of endeavour and research on the part of many people from a diverse set of backgrounds dedicated to safeguarding a viable future for human kind. It is recognized that we the people must take responsibility in holding government to account when it violates basic human rights and natural law.
Today we know conclusively that many of these activities are being facilitated by politically and financially powerful individuals, government, and corporate organizations who perennially avoid being brought to account for their actions due to their affluence and influence.
Victims testified during the 3-day tribunal, recounting their horrors in sexually abuse and trafficking through the world-wide network and "business" of pedophilia. Former CIA officer and Chief Counsel of the tribunal, Robert David Steele, summarized the tribunal:
Worse, we are now seeing two terrible trends: one toward abusing and murdering children before they learn to speak (they cannot bear witness); and the other, perhaps brought back by US forces from Afghanistan, the combination of war dogs and toddlers in a devastating combination of child rape and bestiality – dogs raping children for videos to be sold.
Add to this the growing market in fetuses, the most prized being those delivered on the floor as part of a Satanic ritual, and one has an inkling of the greatest evil on the planet.
Second, it has become clear from our early inquiries with ample documentation, that both the family courts and the insolvency courts are being used to strip children from families to convert the children into a commodity that can be sold for cash, and are also being used to strip assets from wealthy individuals who are not part of the Deep State network.
Governments are complicit in child and asset stripping, which would not occur if registrars, lawyers (barristers), and judges were held accountable. False claims and documents abound, and in their tolerated existence, challenge the legitimacy of the government.
See the full 15-minutes summary here:
Chief Counsel Robert David Steele (ITNJ Seating)
The mainstream media is shockingly (or rather as expected) silent about the tribunal and the world-wide problem of pedophilia at top levels of society. The purpose of the Tribunal and Judicial Commission is to inform and educate the public, according to Chief Counsel Robert David Steele, not to convict criminals as the ITNj has no legal power to do so.
This is a court of inquiry. It's not an adversarial court, it's a non-profit educational event.
...
Governments are letting us all down. And I absolutely agree with the Commissioner who brings forward the need to the sovereignty of "we the people."
Because governments have become not only bureaucratized, but they are now the servants of the deep state, of the banks.
...
The center of gravity for taking down the deep state, pedophilia is both the induction glue, pedophilia is how the deep state recruits and controls people.
...
I believe that once the public realizes that the government is not protecting their children, at a scale of vulnerability that we can articulate, then everything else about the government is called into question.
...
I am on record as a former CIA operations officer saying that our thousand bases overseas are not there for national defense, they're there to serve as lily pads for the smuggling of guns, gold, cash, drugs, and small children.
It's a shame that the media has not jumped on this opportunity to shed light on the dark part of our global society. Or maybe they are made to be silent in order to protect their masters. To expose this darkness would undermine the whole facade of justice that pervades worldwide while actually creating injustice.
After all the police are involved in suppressing the investigations and bringing these evi-doers to justice. It's been shown in many cases, like the Franklin Cover-Up case and Conspiracy of Silence documentary, as well as the other instances like the U.K. case of Jimmy Saville. At the ITNJ tribunal, Jon Wedger, former Scotland Yard Police detective, exposed police involvement and cover-ups of child sex trafficking:
Jon Wedger (ITNJ Seating)
Child sex trafficking rings reach to the high level of the police department and governments, even to the BBC as he mentions. The abusers are often abused and continue to perpetuate the abuse onto others as part of sick hierarchy of power in society. Each memebr then protects others through fear of blackmail and being exposed themselves.
This happened to former Dutch Banker Ronald Bernard who was sexually abused as a child and became an abuser to work his way up the elite echelons of of the global banking industry. He even states that there are over 8,000 leaders in the banking industry that control most of the world. When they asked him to sacrifice a live baby, that's when he walked away from the power structure. Listed to what he says here:
Ronald Bernard ~ Fmr. Dutch Banker (ITNJ Seating)
Other victims of abuse, such as multi-generational satanic ritual abuse spoke out at the tribunal as well. This includes alternative media host Jay Parker and Kristy Allen. Kristy revealed how her military father was put through MK Ultra mind control and didn't remember anything from his sexual abuse for years.
You can view more of the ITNJ tribunal videos at their YouTube channel here.
The ITNJ is doing the world a great service. A global awakening to the dark horrors that continue to pervade us unseen can only be removed from existence if we cast the light of truth onto this troubling problem. Child sex trafficking and ritual abuse is a problem that the media fails to address. Sharing the information about these issues and talking to people about it, although difficult, is something we all can do despite the media, political and judicial failures to address the issue.
---
Support @familyprotection. Expose CPS, vaccines and other harms that threaten families and children. Donate if/when you can :)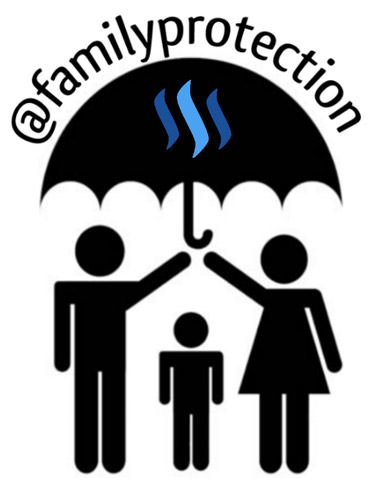 ---
References:
http://healthimpactnews.com/2018/800k-children-in-the-u-s-missing-each-year-8-million-worldwide-international-tribunal-exposes-pedophilia-problem-victims-testify-of-child-sex-trafficking-and-satanic-ritual-abuse/
---
Thank you for your time and attention. Peace.
---
If you appreciate and value the content, please consider: Upvoting, Sharing or Reblogging below.


me for more content to come!
---
My goal is to share knowledge, truth and moral understanding in order to help change the world for the better. If you appreciate and value what I do, please consider supporting me as a Steem Witness by voting for me at the bottom of the Witness page.