2018 NFL Preseason Week 2 TD's and Great Plays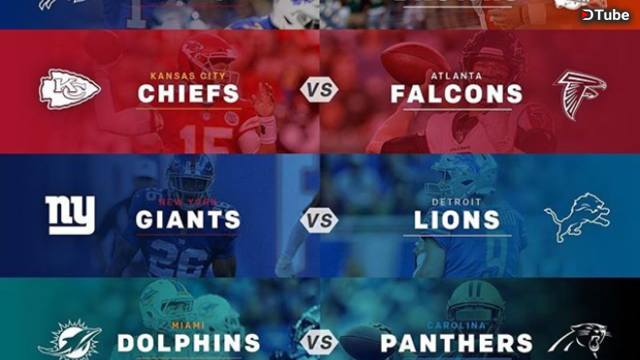 ---
Here is a compiliation of some good TD's and sick plays from players during August 17, 2018 NFL Preaseason week 2 games.
1 - Chiefs vs Falcons (Travis Kelce completetion)
2 - Chiefs vs Falcons (Kareem Hunt run)
3 - Chiefs vs Falcons (Tyreke Hill TD)
4 - Browns vs Bills (Carlos Hyde stiff-arm)
5 - Browns vs Bills (Carlos Hyde TD run)
6 - Panthers vs Dolphins (Christian McCaffrey Long TD)
7 - Panthers vs Dolphins (Ian Thomas TE TD)
8 - Cardinals vs Saints (David Johnson TD run)
9 - Cardinals vs Saints (Rookie Josh Rosen Nice pass td)
10 - Bills vs Browns (Josh Allen scrambles then throws TD)
Hope this is some good intel for the Fantasy Football players. From what I've compiled I say Patrick Mahomes looks very promising so far for the Chiefs, I didn't know how he was going to be but it very well looks like he is ready. He looks on points tonight.
I've been saying the Browns will actually be something special this year. Adding Carlos Hyde was clutch for them, he has alot of power but can't seem to stay healthy. If Hyde can stay healthy and Josh Gordon can stay out of trouble I think the Browns will finish the season 8-8 or 9-7
I was really doubting CMC but man that run looked really good, I get he had a bunch of whole but that vision and speed is nasty. I may be adjusting my RB rankings.
David Johnson didn't look like he was slowing down at all, he started off a little slow but once he got rolling he looked like his 2016 self.
The rookie QBs Josh Rosen and Josh Allen looked good, they could be late round fliers for any in need of a sleeper.
---
▶️ DTube
▶️ IPFS