PLACING YOUR CLOTHING BUSINESS FOOT ON THE PERFECT GROUND
Howdy friends
Yes, im back again. It has been a fantastic week for me so far and i feel great, i hope the feeling is mutual.
My last post on this topic how to start and run a clothing line sussesfully got a good review from my curator @samest who motivated me to be consitent. So, with that same motivation, i've brought the follow-up part of this interesting and educative series.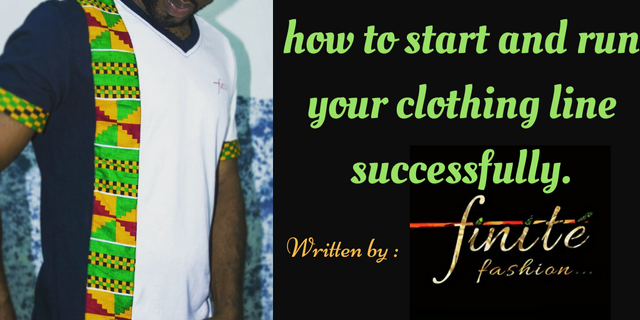 Okay now, let's learn!!
To get your business to hit the ground running, then you have to make the right decision about important things, these things will go a long way in portraying the image of your company (whether good or bad) to the world. Dont fret, haha! Thats why i wrote this piece to guide you into making your perfect decissions.
These are the few guides/steps :
Make a decision; Do you need extra hands?
Having assimilated my previous post click here to view , you should have a clear knowledge to decide if you will be needing an extra hand.
Do you need to hire an assistance?
What sort of assistance do you need?
Can you afford to pay for pay?
How much can you pay?
These are vital questions you and only you can answer. If your production is at boutique level, you may be able to do all the cutting, stitching, and hemming yourself, but trust me you will need some training if you wanna give out topnotch quality. But if you plan to start a bit bigger, you'll definitely need to hire production help, because you cant be ominipresent. So, ask yourself again these questions:
Do you want your clothing to be produced locally? Organically?
Are you willing to have it manufactured abroad for less money (and lower quality)?
Will you want a retail location?
If so, you may want to hire help. These questions will all affect your decision on who you decide to hire.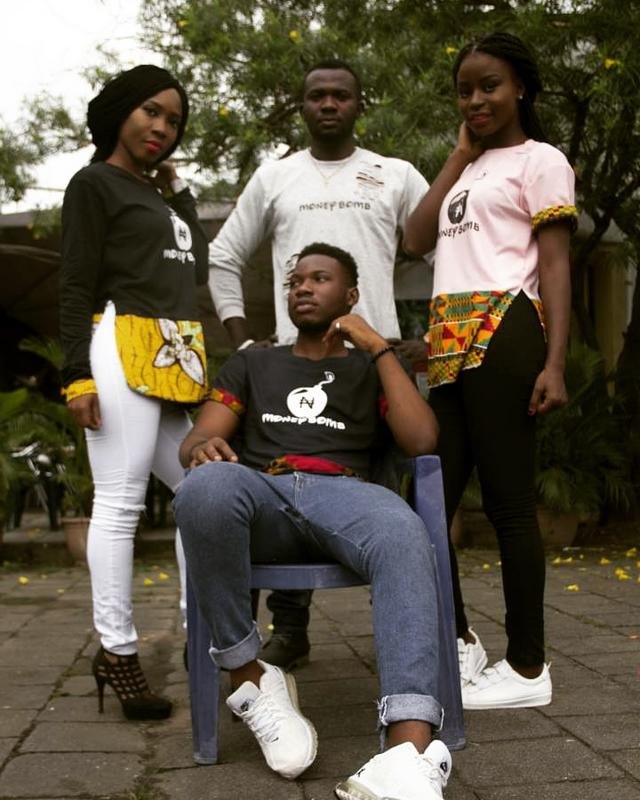 lovely wears from finite-clothings all produced locally
1. Brand that idea!!
Now it's time to make some fun aesthetic decisions! Remember i earlier said how you set up your brand will define what people associate with your clothing line, this is exactly where you create that, so choose wisely.
- Pick your brand name
This is one tricky task, What name do you think will represent your clothing line perfectly? Most times, people use their own name, just as i did. FINITE was cropped out my name UGOUFINITE, you could also use your full name just as did Ralph Lauren and Calvin Klein etc. A word you coin a word by yourself, maybe a word from another language. You could also use words whose aesthetics you like, such as Ruby, Mac, Apex, Slam etc. The most important thing is that you pick a name that is unique and recognizable.
- Pick your brand logo
For a creative mind, the logo of your brand is always like a the background pix in your head whenever you think of your company, so you must bring it to life. You can also Brainstorm and check out alot of different logos, but narrow it down to one and make sure you are completely sure about the one you choose.
You can also create your own logo using some simple editing app like pixart, Canva or logopit. But if you don't want to stress yourself too much, you can simply hire a graphics designer.
Another important thing about your logo is that it should flow with the general theme color of your brand logo, as of @finite-clothings, i picked black, brown/gold and green because these are colours that projects Africanism which the brand preaches. Remember, people are going to recognize you by your logo and it will confuse them if you keep changing.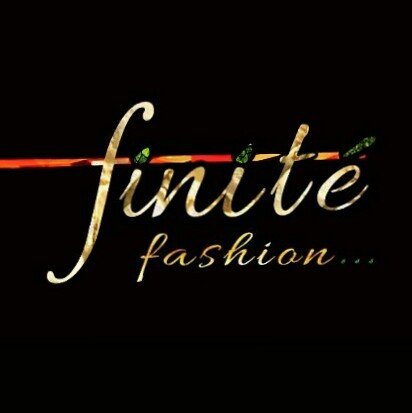 finite clothings official logo and theme
Now, with your name and logo set, you're now good to go; Yaayy! you now have a face, people can recognise you, feel you and relate with you. Congratulations.
Hope you have been entertained and most importantly educated by this post? Thanks for staying tuned.
Next part, we're going to be talking about the main stuff, Making your clothes.
Watch out!!

To know more about us and for contact details.
Calls, whatsap and telegram +2348028028493
Follow our Facbook page- click here
Follow us on Instagram- click here
You can also Visit our online store - click here