Happy Fathers day
Hi guys, How are you?
After a long break i'm back again.One of my steemit user frieand asked me that why i was not write any thing on steemit.That time i didn't replied him.But today i can't stop myself to write because its father's day.
Now firstof all i start my article with the answer to his question.The reason is that after my results im tottaly depressed.But today as i told you i can't stop myself to write after seeing everyone's Status and facebook posts.
.
.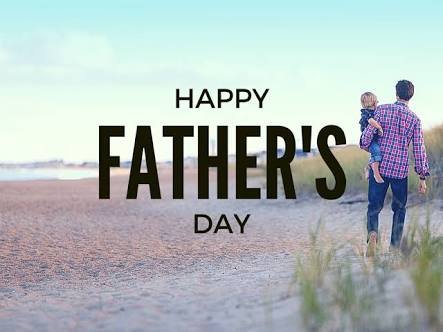 .
.
So today's article is dedicated to may dad.
N today im going to share a small story of my childhood,I used to cry to go to school at the age of 3-4.As my mom tells me ,whenever i saw my elder brother,who was reading in class 4-5(not sure)at that time he leaving for school in white shirt and dark blue half pent with others.I would bawl in front of everyone,out of helplessness regarding the mess i created back at home until my brother returned,So my mom talked to the school authority and convited them for taking me in ,i would accompany my brother and sit back in his class but soon would fall asleep😂😂,yeah that much what i did for a few months before i got officially admitted in school.
.
.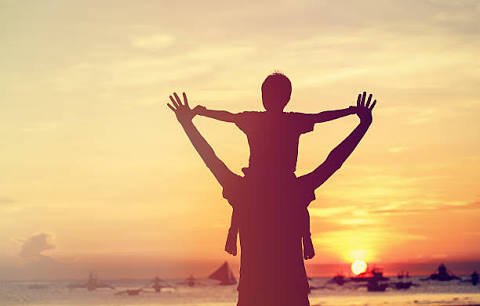 .
.
I had a very shy and naughty behavior.Since childhood i used to hide when my dad made we three siblings to study.He was one strict father in that case 😂😂!So only in the case of study.I would stay away from him.Rest no one would make me happy more than him.
It was the time of Annual funtion in our school.The teacher selected me along eithe others to take a part in poetry competition.One day after the school,i saw my dad talking to my head master.We came back to home.The next i remember is i woke up and saw my dad sitting on the chair out side the home with my book.i Went near him and he started teaching me how to remember and reciting a poem After days of hard work ,finnaly i remember the whole poem.which is in assamese language named "OH MUR APUNAR DESH".
My mom got me ready on my big day.It was my first performance in Stage.She perfectly dressed me and we were off to school.On arrival i saw others they were looking very exited.
I don't recall much of my performance But the pictures of that day😁.
When i grew old a bit,looking at the pictures,I asked my dad why is that i look different than others??
He smiled and said because you aresince always ❤️ middle among everyone unlike my initial place which was 2nd😊.All beacuse i recite better than other and also beacuse dad makes me recite better.I was made special person that day .
And whenever i looked at them,i realised that my dad made me the spacial person that day.
#Happyfathersday #Loveyoudad
...............................................................................
Image sources-
https://www.freeimages.com
https://www.zoomerradio.ca
.
.