CHARITY BIRD BEAUTY SALON
Чирик-привет, my dear friends!
Hi, Dina, how are you? You are shaggy, pale, colorless. Did you have something bad?
I dream to visit a beauty salon, but I have no money for this.
Take it from your boyfriend. He wants to see you beautiful, right?
I don't have a boyfriend and can't take money from him.
I understand, that's right. To make you beautiful you need money. To have the money you need a boyfriend. To have a boyfriend you must be beautiful. A vicious circle of problems. Do not worry! I will make you beautiful myself. All your familiar female birds will fall from the branches with envy, and all your familiar male birds will dream of you!
No, I do not want you to make a beauty out of me, I want a beauty salon for specialists.

Sit quietly and do not twitch, otherwise you will be even worse. Madia, squeeze her so that she does not run away while I comb her feathers.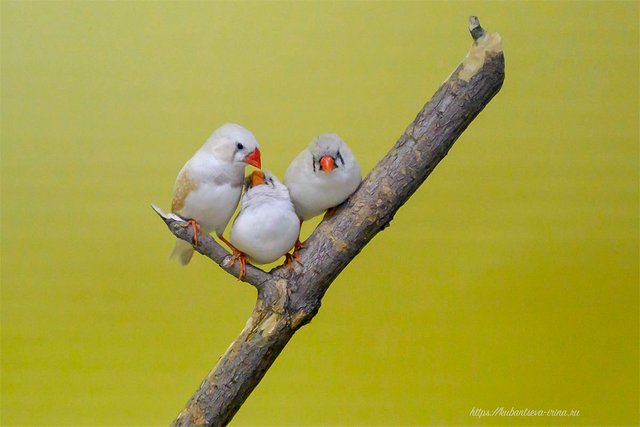 That's it, now you have become a pretty bird! I'm happy. Do not thank, you can ask me for help next time. You will get a great result completely free! Just do not tell everyone about it so that the beggars do not come running. I want to sell my services expensive.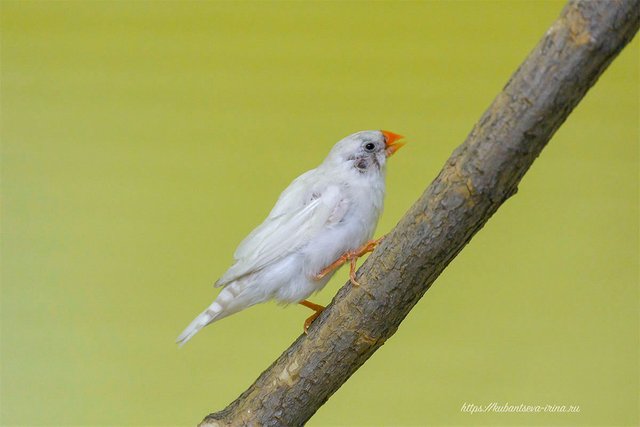 Tell me, please, is it a free beauty salon here? I heard the ad: "Quick, high quality, fashionable, and completely free"?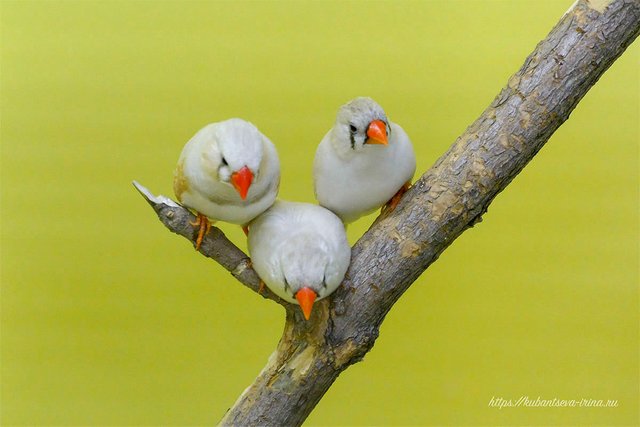 Нa ha ha, word of mouth worked!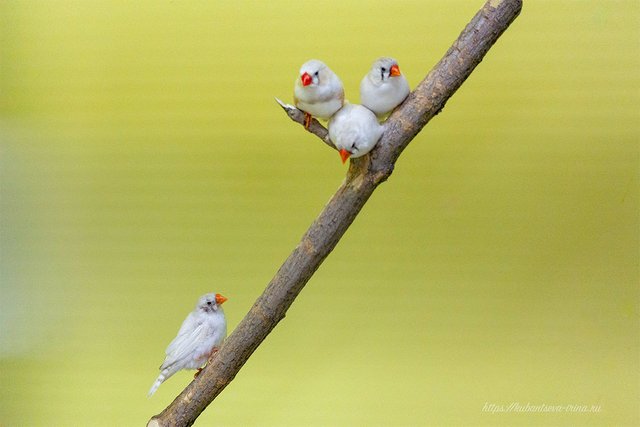 Well, darling, you got into reliable paws, more precisely a beak, masters. Get ready to get gloss and happiness!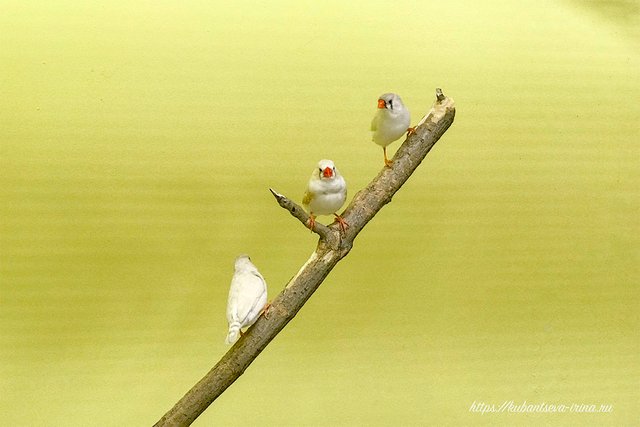 Этот импровизированный диалог на русском языке читайте в моём русскоязычном блоге, если хотите, конечно :-)