Child of the Sun
Чирик-привет, my dear friends!
A little bird sat on a tree stump and looked around. I'll say tit: "Have patience, spring will come to us soon"
A tit will answer me with its thin melodious voice: "I am not sad, I am a child of the sun, I am dressed in a sunny coat"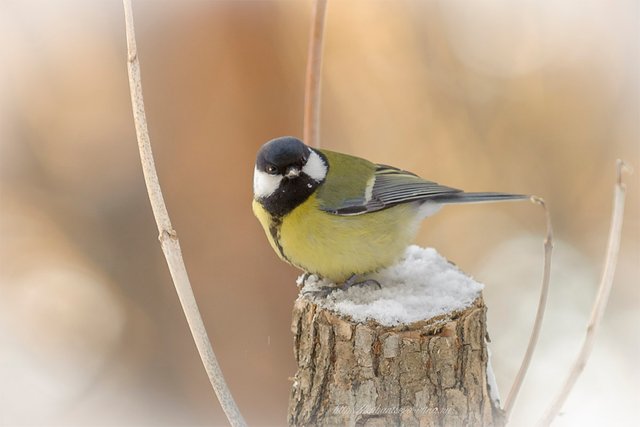 Этот текст в виде простенького стихотворения на русском языке читайте в моём русскоязычном блоге вот тут.