Love and pigeons. At the station ...
Чирик-привет, my dear friends!
How long have I not looked at Steemit!
I want to tell you a story.
We sat in places in the intercity bus. At that time, on the neighboring platform, two pigeons, or, more precisely, a male with a female, cared for each other with great tenderness and care. I do not know what they have there, a meeting or a farewell, because it was at the station. Perhaps this is generally an occasional love story.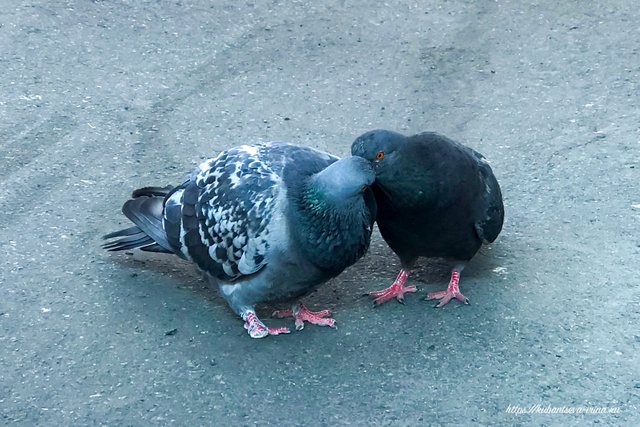 Relations were clearly mutual. Pigeons rubbed their heads, gently pecked at each other and joined their beak. In a short moment of change, the man began to dance around his girlfriend with the clear intention to possess her. She clung to the hot asphalt with the clear intention to give in to the wishes of her partner.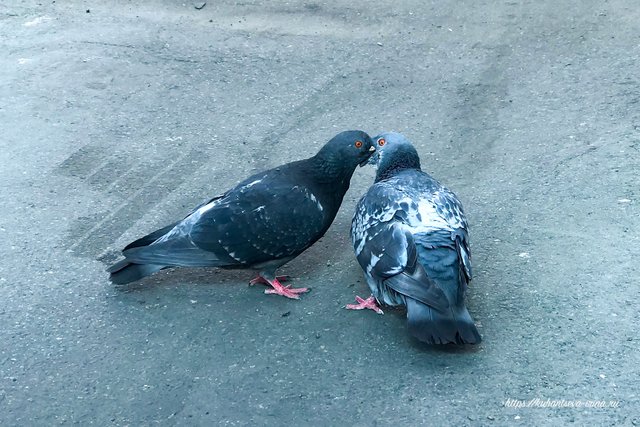 Эту и другие истории на русском языке можно прочитать в моём русскоязычном блоге