The birds at mini-zoo
Чирик-привет, my dear friends!
Recently, my daughter and I visited a contact zoo, which contains birds and animals. The zoo moves from one place to another, therefore there are few pets. I will tell you about animals another time, now is the time of the birds. (I took photos on the phone, it was dark in the room, the workers forbade me to use flash)
The zoo has few birds: a rooster, two hens and a male white peacock.
The rooster (breed "Brahma light") was large and beautiful. He followed on the heels of a large fluffy chicken.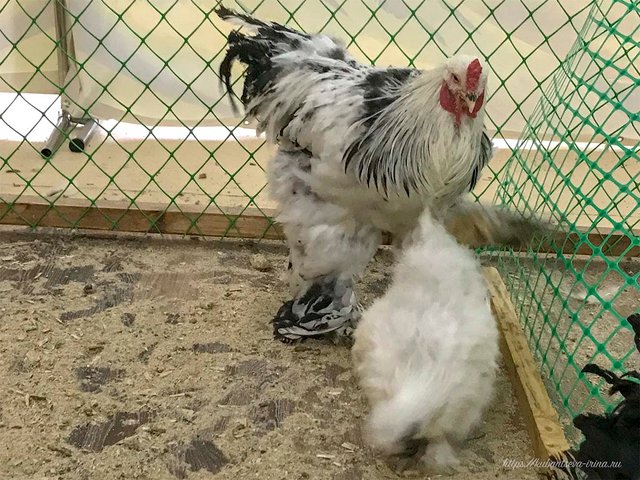 At first, I thought it was a teenage chicken, because the bird had no feathers, but had fluff. But I was wrong. The bird turned out to be an adult, although it looks young. This is the Chinese Silk breed.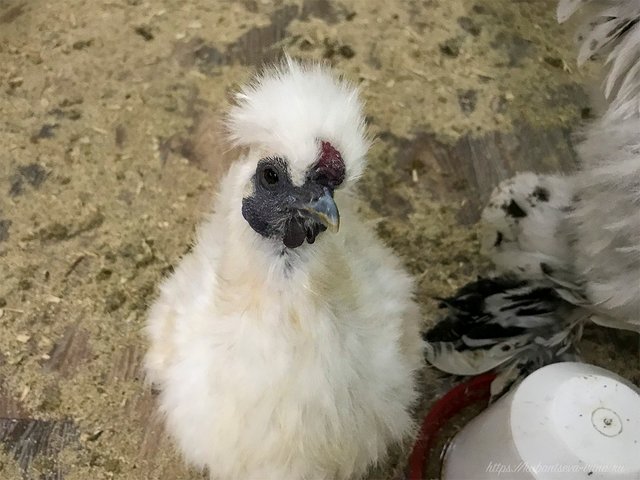 The second chicken is black and curly.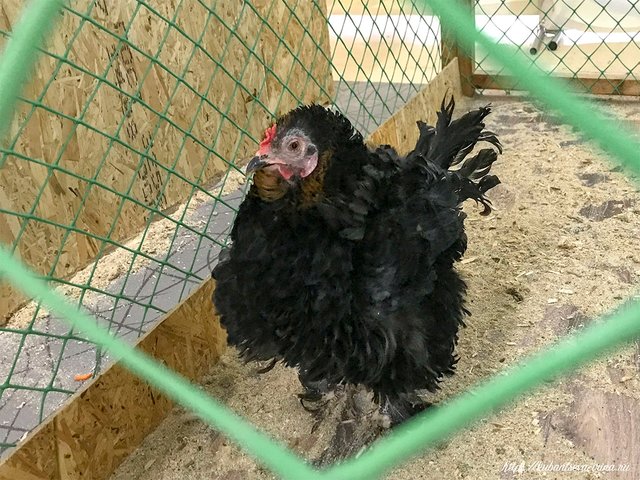 Both chickens carry eggs and peck them themselves. Egg cycle in the hen house.
The peacock lives in a very close aviary. He is hard to turn around, the tail touches the enclosure enclosure, I am very sorry for him.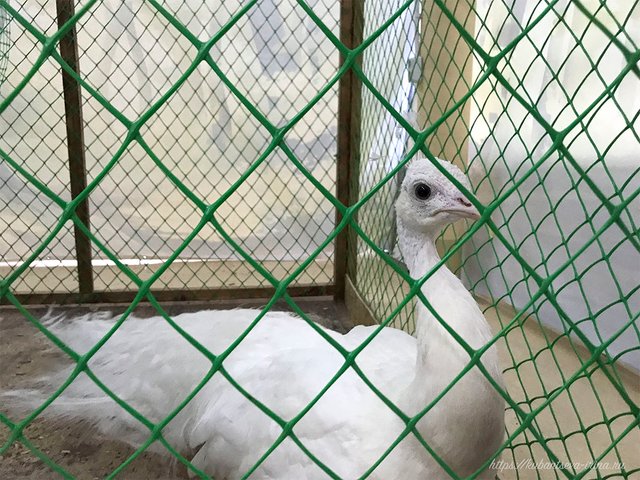 He has no female, so he does not open and does not show his tail.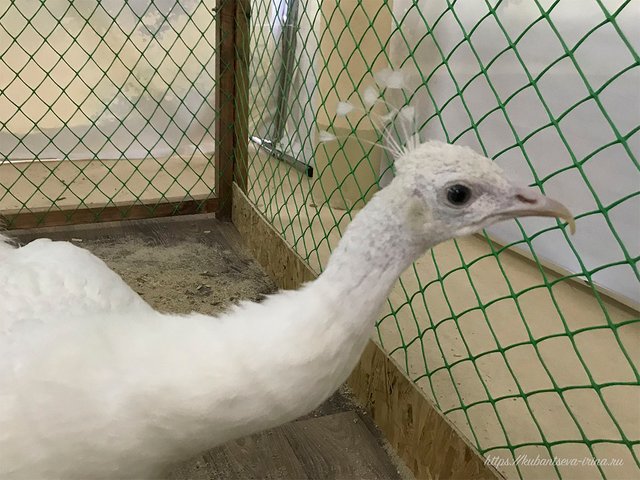 But the peacock has a funny comb and a very long neck.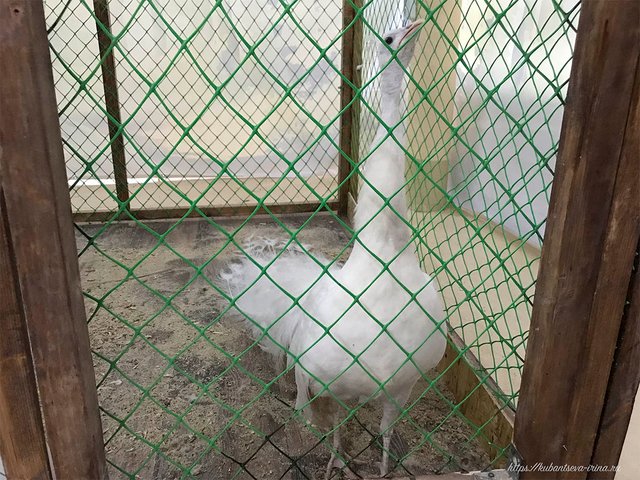 The bird's head is small, it is sucked through holes in the fence and snatches food from visitors.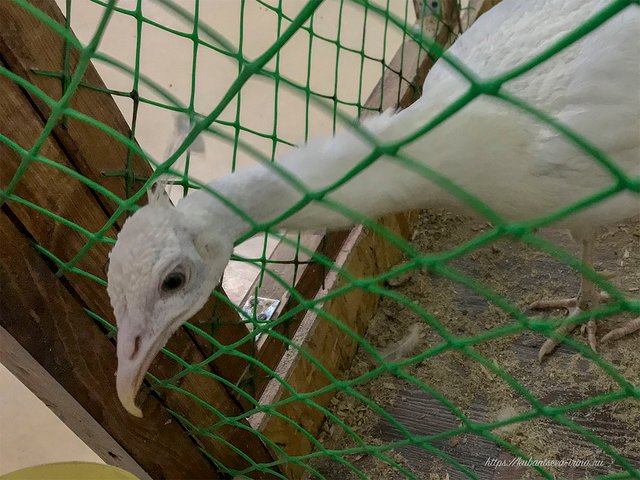 My daughter and I enjoyed looking at the birds, but I think it is better for the birds to live in the wild or in conditions close to natural than in a close cage or aviary.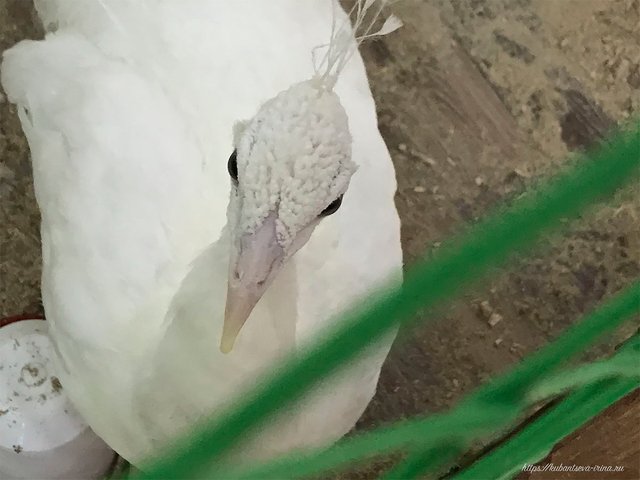 Текст на русском языке можно прочитать в моём русскоязычном блоге.