100 Articles on the Federal Reserve Curated Publications List
Central bank policies in the United States of America are created by the Federal Reserve System, which was created in 1913 in response to a financial crisis. It is the lender of last resort for US Banks. You can actually follow the Board of Governors on Twitter here: https://twitter.com/federalreserve.
You can see more about this institution at their website: https://www.federalreserve.gov/

Here are the hundred most cited publications with "Federal Reserve" in their title. It can be quite illuminating for cryptocurrency researchers.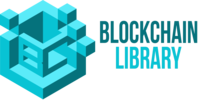 The Blockchain Library's goals are twofold: to provide easy access to resources on cryptocurrency research for scholars, academics, analysts, and anyone with an interest in cryptocurrency publications; the second is provide an archive and historical timeline on the development of the blockchain field and to document the journey of its growth.