What if the dice has been rolled!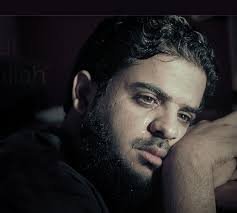 The one who owns money, does not sleep.
What you think of the one who ownes money!
Poverty makes me in need to the rascals,
It humiliated the honorable for the sake of the poor.
The need is cursed,
And humiliation of demand is burdened.
What if the dice has been rolled, 
And conditions changes.
I make the first step,
To become a mellionaire.
I would go to the first one i asked him for a need.
He disappointed me and made me feel the need.
I 'll do the right thing,
And help him in time of distress.
I 'll assist him in ordeals,
And will tell him,
That money will not make him Real Man!
But I m get tired now,
After that I asked a demand from rascal.
I was helping all people,
And love good for them.
I become humiliated and many people batrayed me,
Life was neglected and I never keep a cent. 
Whatever I wished, it lost!
What 's my fault to sorrow for weeks.
I got tired of movement,
And not found a stable place.
I lived a naive life and did not get any thing from life,
And who will take any thing,
All of us will leave and die!
الكلمات جميلة لكن الفيديو هابط اعتذر عن نشر رابط الفيديو لاني مظطرة حتى لا يقع لي فلاغ 

 I'm the Mermaid of steemit. My goal is to help minnows to grow by:
-Up-vote and comment their posts.
-Share the steemit and steem news.
-Help minnows to write useful article.
-Share advices and infos.
I share articles for learning and knowledge(bitcoin, crypto, trade..). Also, i write for entartainment(music, dance, hystories, mithology..). 
I'm Joulia The Mermaid of Steemit. Smile and follow me! ❤️😍