WHY I DIDNT POSTED YESTERDAY? MAGHE SANKRANTI
we celebrated maghe sankrati yesterday.
Maghe Sankranti, it is the first day of the month of Magh of Bikram Sambat. Magh is the tenth month of the year. Bikram sambat is used in Nepal.
Sankranti is the Sanskrit word in Eastern Astrology this refers to the transmigration of the Sun from one Rashi (sign of the zodiac) to another. in simple word, Sankranti is the starting day of Nepali month. Therefore there are 12 Sankranti in the month. sankranti is always day 1 of the month. Maghe Sankranti is the transmission of the Sun from Dhanu Rashi (Sagittarius) to Makara Rashi (Capricorn).
in Hindu civilization , sun position is divided into 12 zodiac signs.our traditional calender is based on lunar position while sankranti is based on the solar calendar, therefore our festivals keep changing .so does the makar sankranti too.Generally, Makar Sankranti falls on January 13/15.
This day marks the beginning of warmer and longer days. Simply, Makar Sankranti is end of winter and beginning of spring and harvest season.. this day is the end of winter and begining of summer.
we worship the sun as a god and its the festival of sun.it is believed that, the sun gives us devine power and prosperity.
How do we celebrate Maghe Sankranti?
we take bath at river also called as makar snan.the bath is generally made at tributaries of the river(where 3 river meets)
fairs are held at the river bank.kaligandaki trishuli and kankai river are famous for makar snan. The Kankai River in Jhapa is very famous for holy dip for Makar Snan.people from India also come to these places to take river bath.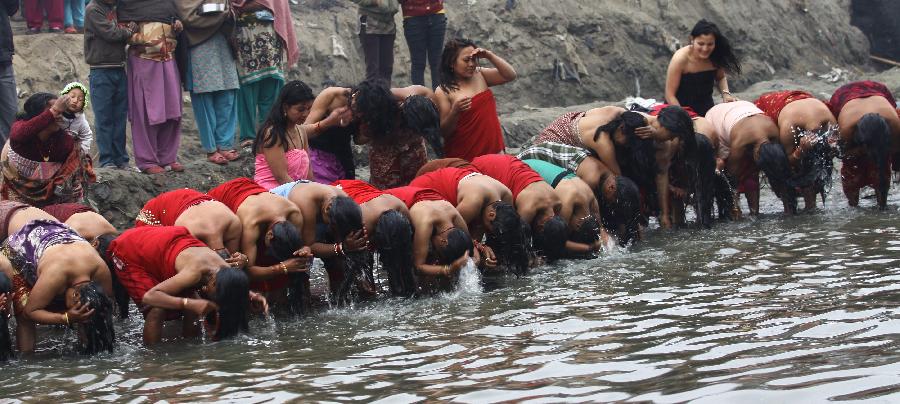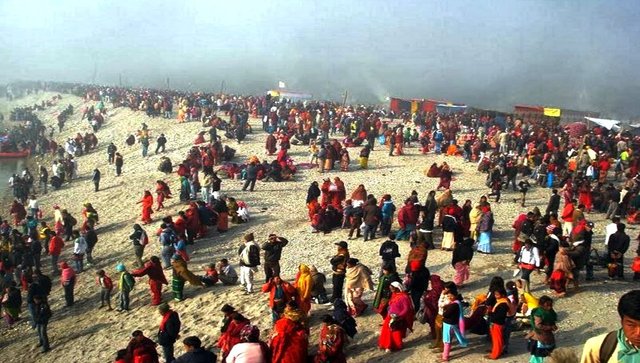 How do Tharu Community Celebrate Maghi?
it is the biggest festival of the Tharu community. They call it Maghi. all family members get together at this festival.this festival is also the new year of Tharu community.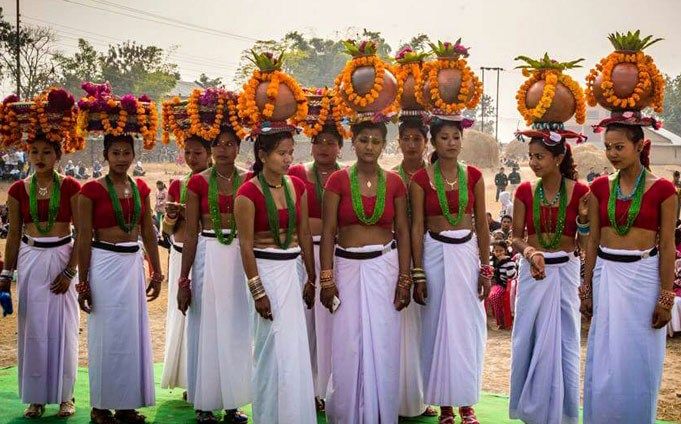 Tharus from Kailali, Kanchanpur, Banke, Bardiya and Dang districts celebrate Maghe Sankranti as the New Year. Traditionally, plans are made for the entire year by tharus.the responsibility for various family members is also assigned at this festival.the members will perform their duty.
What do we eat in Maghe Sankranti.
on this auspicious day, we eat very delicious food like, Till ko laddu (Brown Sesame seed Fudge), Chakku (Molasys), Ghee (Clarified Butter), Tilauri. Spinach and Yam's curry is cooked as Maghe Sankranti's special food. tarul is very special at this day.
ghiu Chaku, Til ko Laddoo, Spinach, and yam helps us become healthier and warmer during the cold weather. major people call Maghe Sankranti as ghiu chaku tarul day.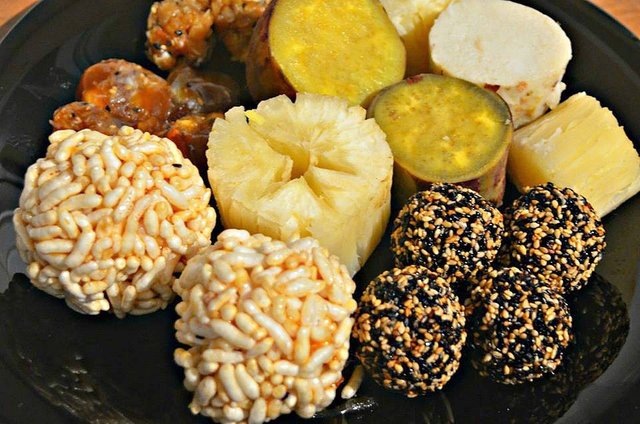 bullfighting is also a charming game in this day at nuwakot.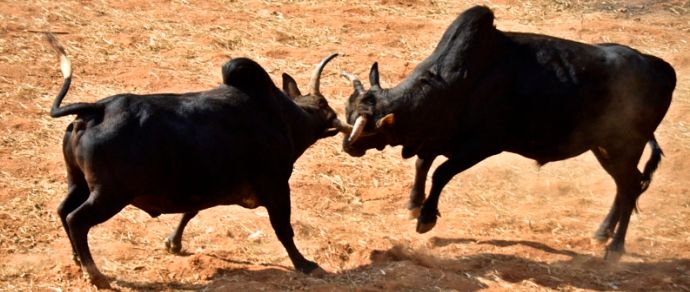 Stories behind Maghe Sankranti .
a merchant from bhaktapur was doing a good business. He had very good sale of sesame, but the stock never ran out. he sold for years but stock never ran out , neither he had added the stock. he was surprised and started cleaning the store . he found the idol of lord bishnu beneath it.therefore it is believed that if we worship god , our stock will never run out of stock.
It is believed that people dying this day will go directly to heaven and get to be free from the suffering of life and death and rebirth.
image source is google
references is given below
you can also love https://en.wikipedia.org/wiki/Maghe_Sankranti
https://www.welcomenepal.com/whats-on/maghe-sankranti2017.html
http://www.weallnepali.com/nepali-festivals/maghe-sankranti
http://www.nepalnow.org/stories/maghi-festival-or-maghe-sankranti-to-be-celebrated-tomorrow/