Food Fight Friday, Grilling veggies and Sous-vide steak
My entry into the Food fight on Fridays. Today I finally got to Sous-vide a steak. It is so awesome! I love watching youtube food videos and one of my favorites is Sous-vide everything Check out his other channel as well. A must for all things BBQ and Sous-vide. Watching these videos made me want to try a Sous-vide cooker, so I borrowed my brothers. I don't do enough cooking to justify buying another kitchen toy but I might have to buy this one someday when my brother gets tired of letting me borrow his. It works really good.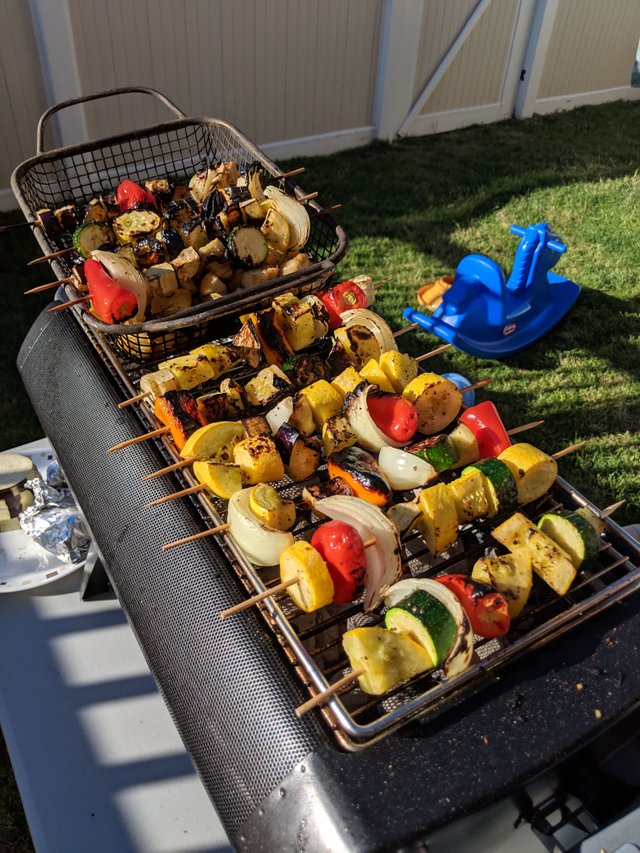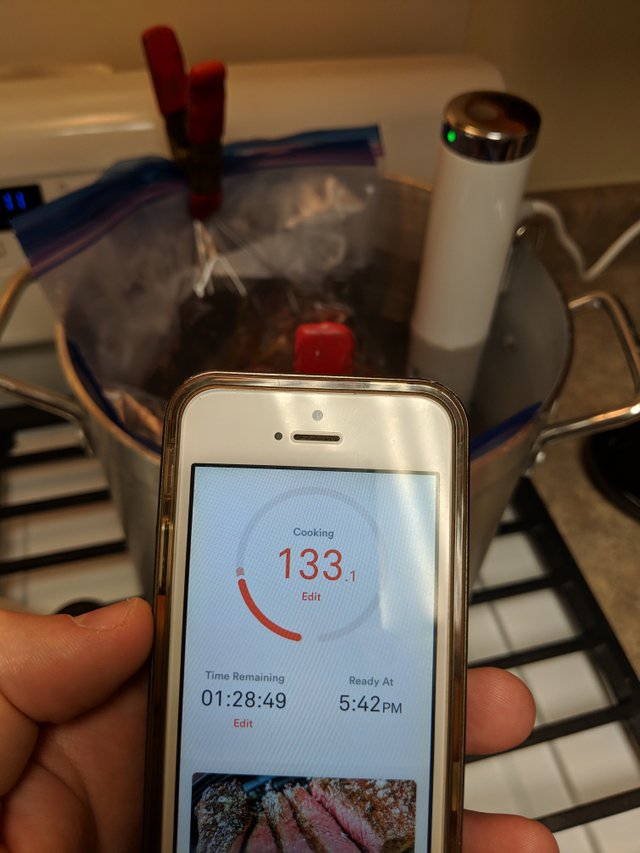 My brother has a really nice Sous-vide cooker, this one hooks up to your phone and you can control it via Bluetooth. We put some porterhouse steaks in plastic bags and kept the water at 133 degrees. For those who do not know how a Sous-vide works, the device keeps the water at an even temp so it cooks your food, in a plastic bag, to the exact desired temp. Depending on the size it takes a while but you don't need to guess when to stop cooking it or in my case burn it too much on the grill. So for a steak, if you want it 133, you set the water at 133 and cook for a little over an hour and thirty minutes.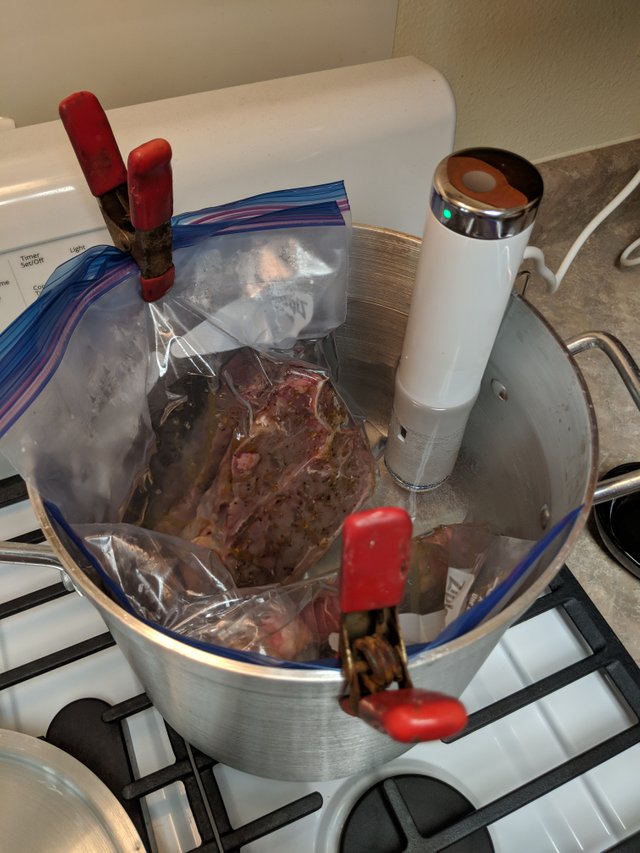 While I waited on the meat to cook, I took some zucchini, eggplant, onions, bell peppers and grilled them on my BioLight Firepit. I also wrapped some potatoes in tinfoil and stuck them next to the coals, as you can see my grill has limited grilling space. One of the few cons of the BioLight firepit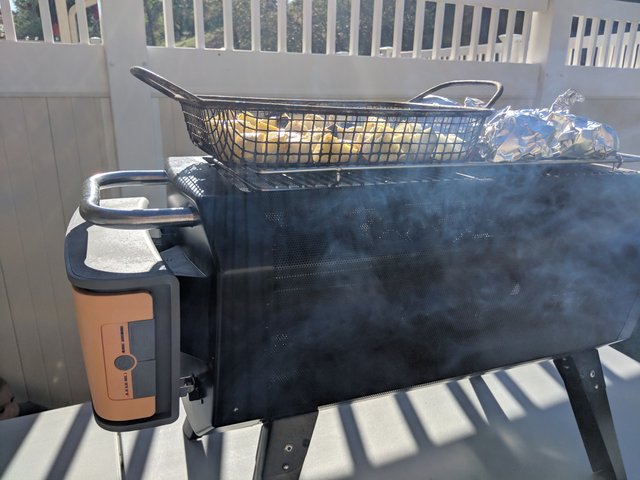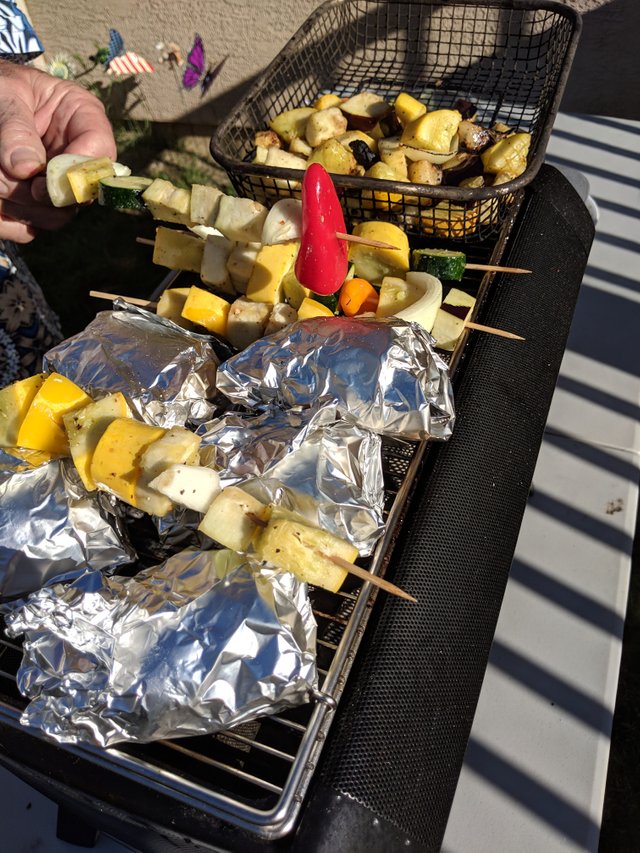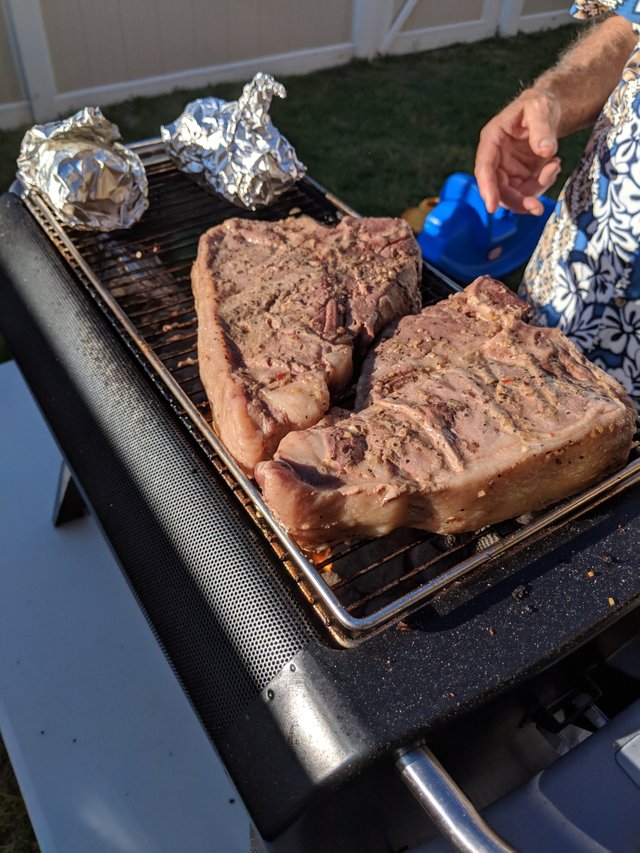 The meat looks grey when you are done cooking it in the Sous-vide, but it's perfectly good to eat. The grey color is not very good to look at so searing the meat afterward on the grill, gives it a much better look. I gave the steaks 3 minutes on each side on the grill and voilà perfectly cooked steak.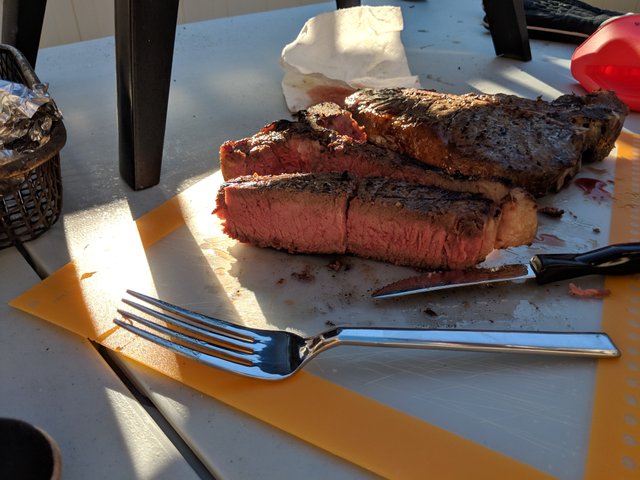 After cooking we threw a log on the coals and had our veggies and steak by the fire. A nice night with family and good food.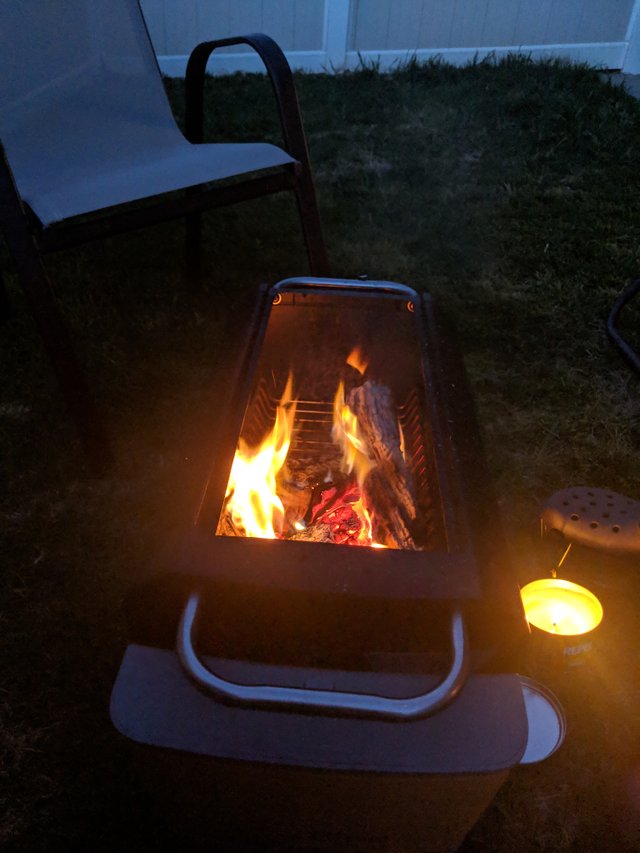 ---

---
SoCalSteemit is building and supporting the Steemit community of Southern California. If you are from SoCal and are into creating quality content here on Steemit, we'd love for you to follow us @SoCalSteemit and join our group on Discord

---
Would you like to learn more about cryptocurrencies and earn free Bitcoin? Use this referral to start an easy to use Bitcoin wallet and earn Bitcoin. I share my referral rewards back for being active.Thanks.
---