CocoYam Porrage Recipe || African Indigenous Delicacy For Foodfightfriday Initiative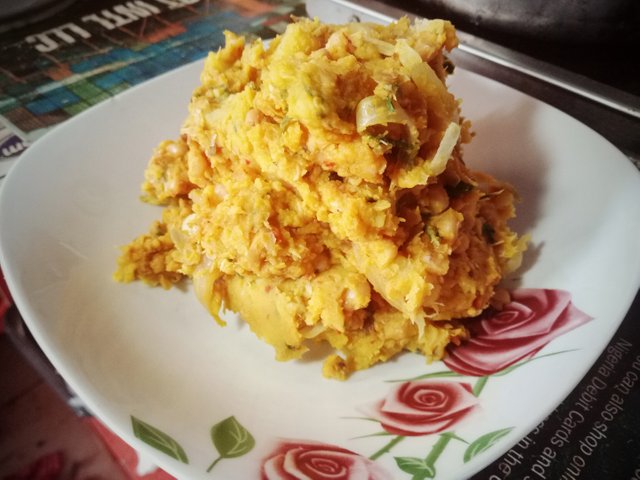 Hello Everyone 💕 💞,
As we all know steem community is known for different kinds of Initiatives and it's awesome as a good patronizer of Steem itself to always take time to participate in every aspect of areas in the contest no matter what it takes. Today I bring my full episode on foodie photography and recipe for this African Indigenous Delicacy which I called CocoYam Porrage Recipe. It has so many ways by which this can be put together depending on individual choices so let enjoy what I brought for you.
Little About CocoYam
This is a tuber series which can be inform of its natural state of changed into other forms like pounded Yam, Porrage, Cocoyam soup and more among others so it has alot in stake as well. I'm giving in my own contribution for the @foodfightfriday Initiative.
How CocoYam Porrage Is Being Made.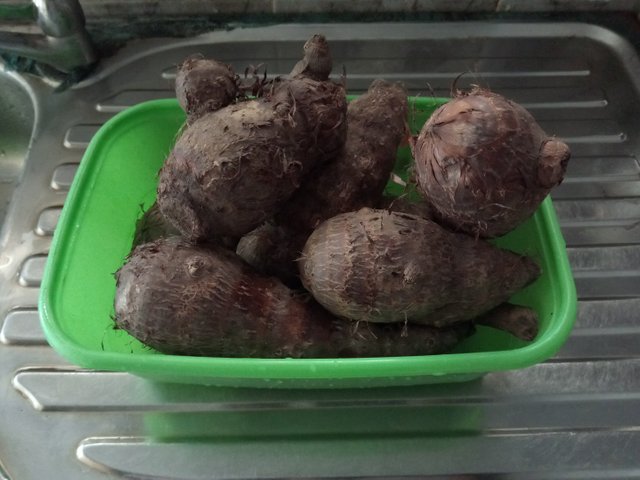 CocoYam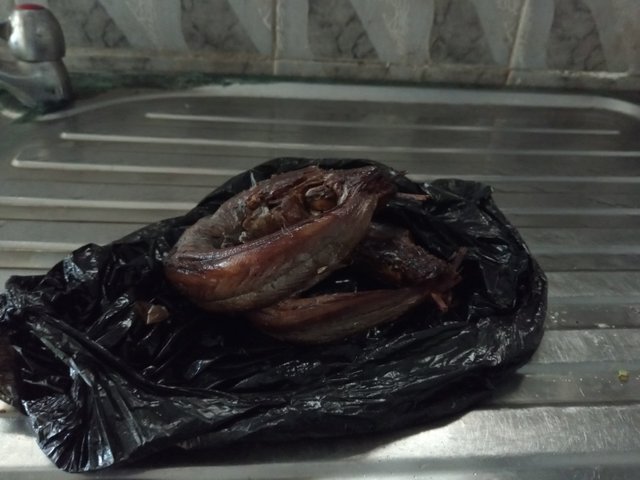 Smoked fish
---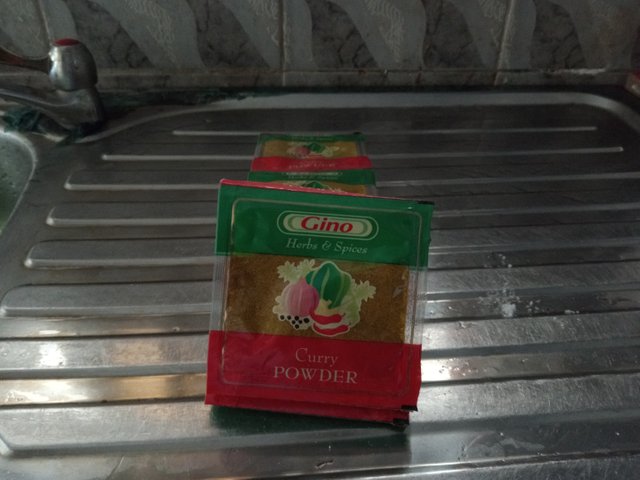 Curry
---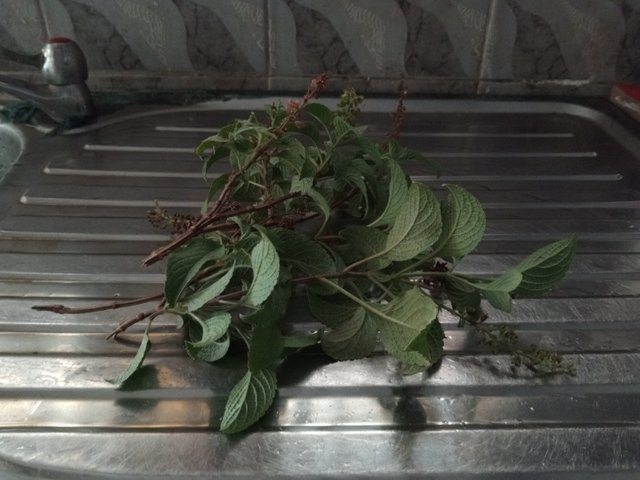 Scient leaf
---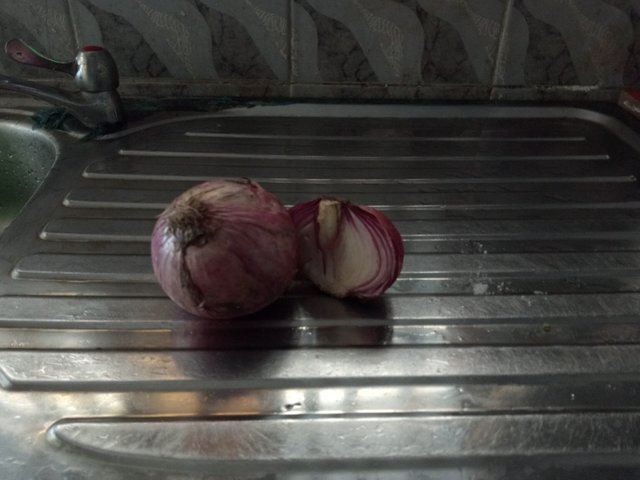 Onions
---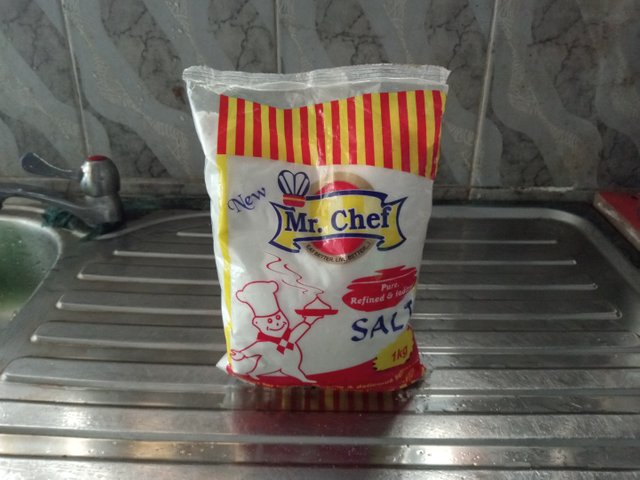 Salt
---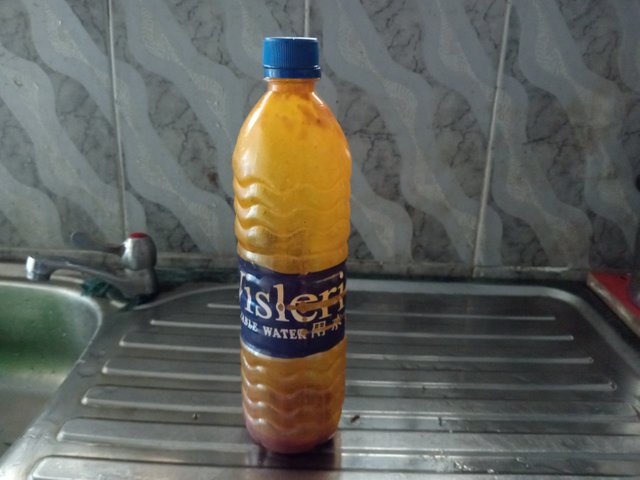 Red Oil
---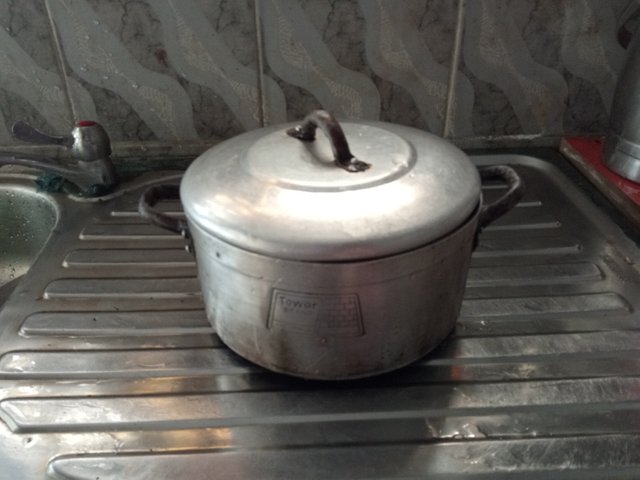 Pot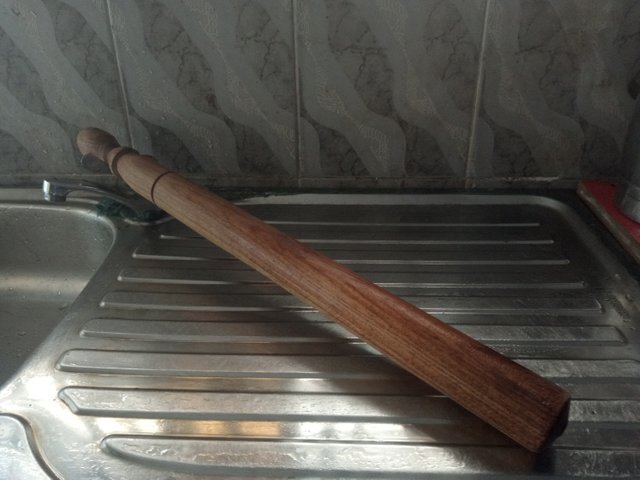 Turning Stick.
Steps On How To Make Cocoyam Porrage.
Step 1.
First of all you wash the cocoyam because of stones and dirt attached to it roots. After this has been done you peel, then follow up by slicing into smaller pieces.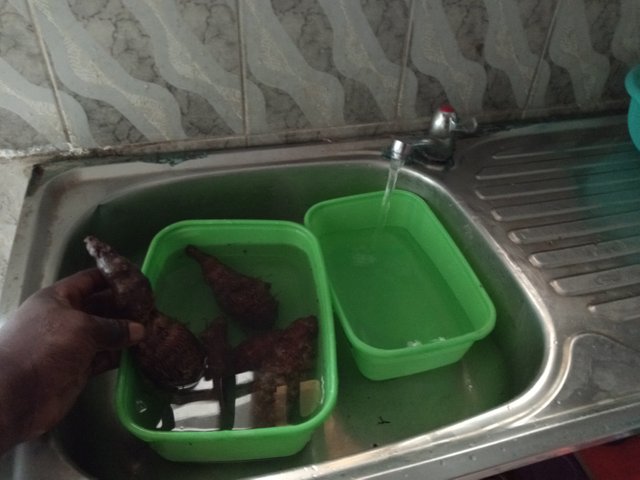 ---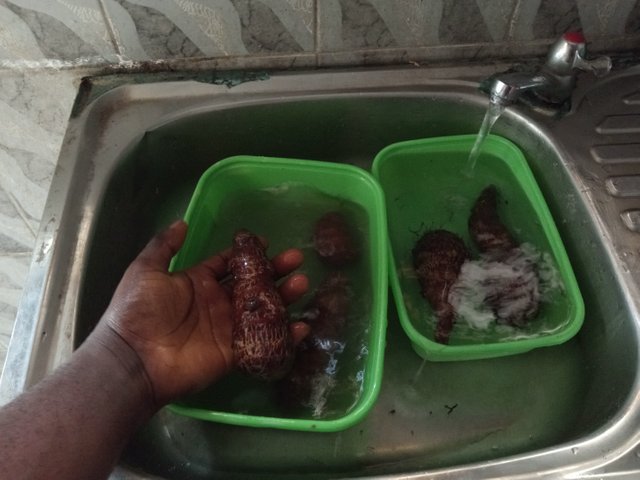 After thorough washing.
Step 2.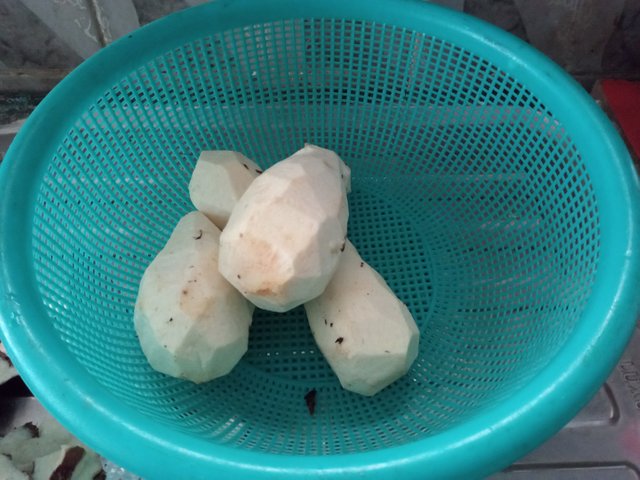 ---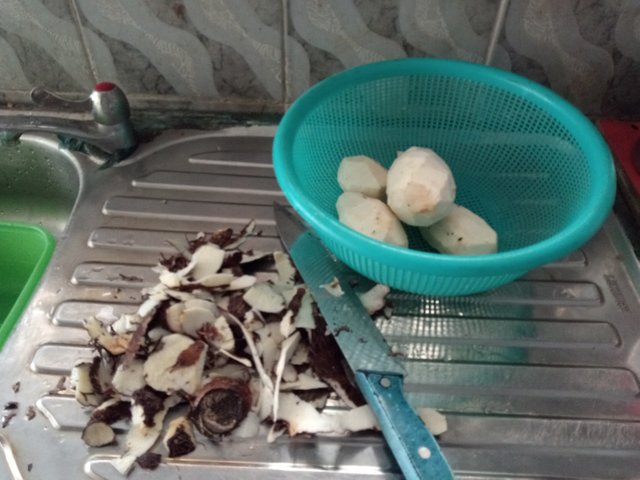 ---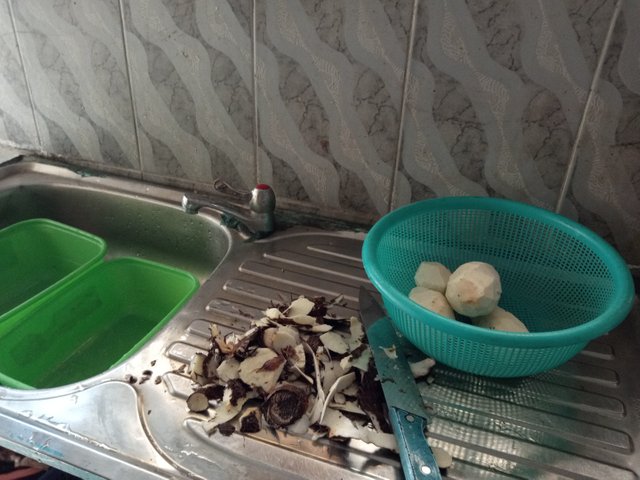 ---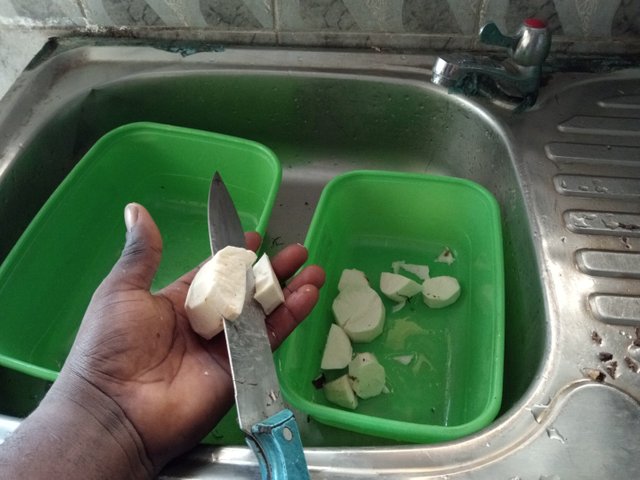 ---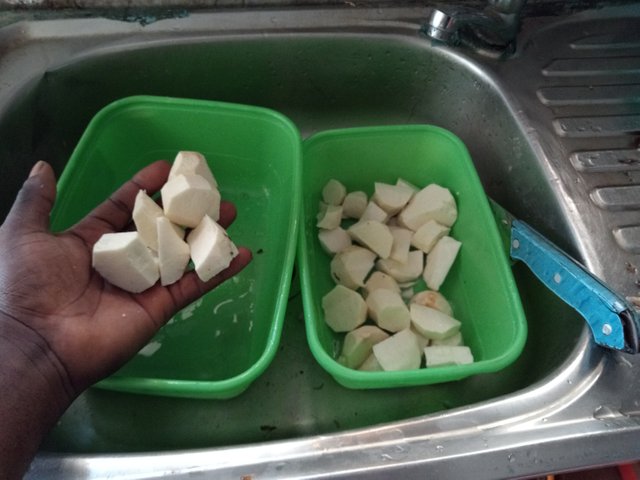 ---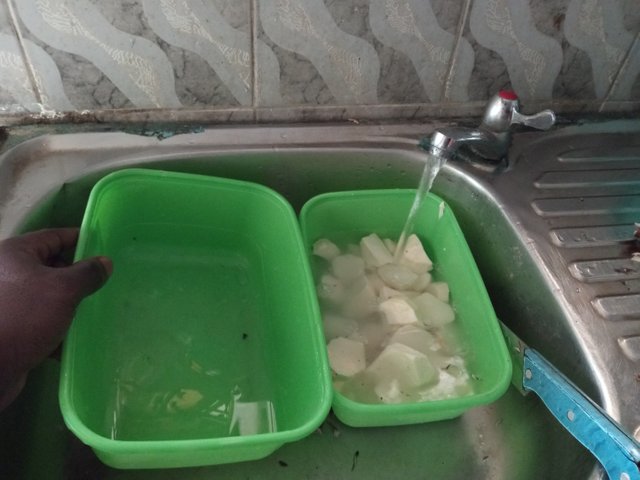 Here comes the peeling, washing again and also cutting into required sizes for cooking.
Step 3.
You bring your clean pot and poured the sliced washed CocoYam into it and Cook for 15minutes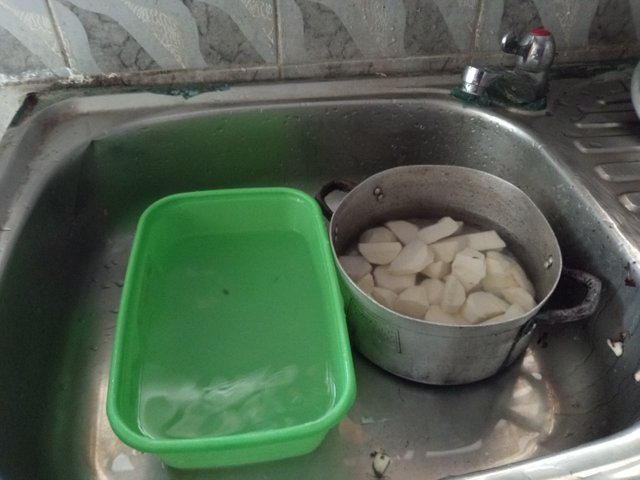 ---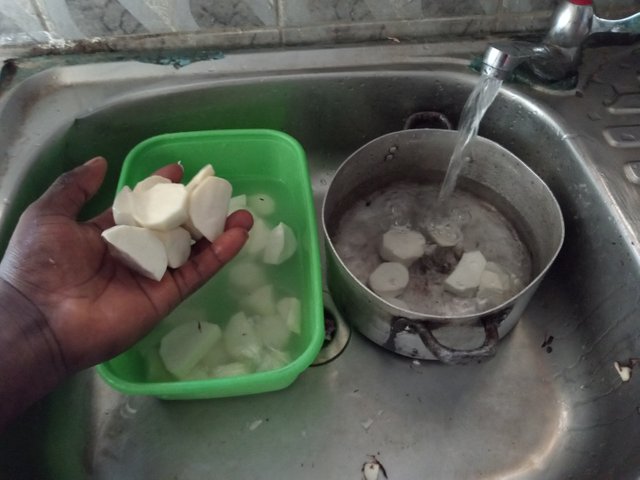 ---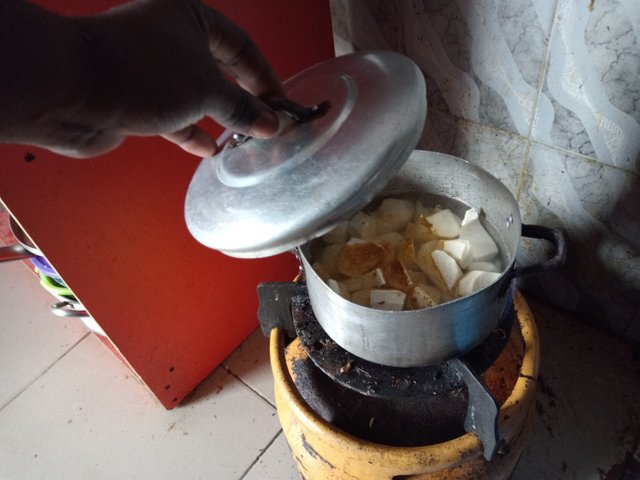 ---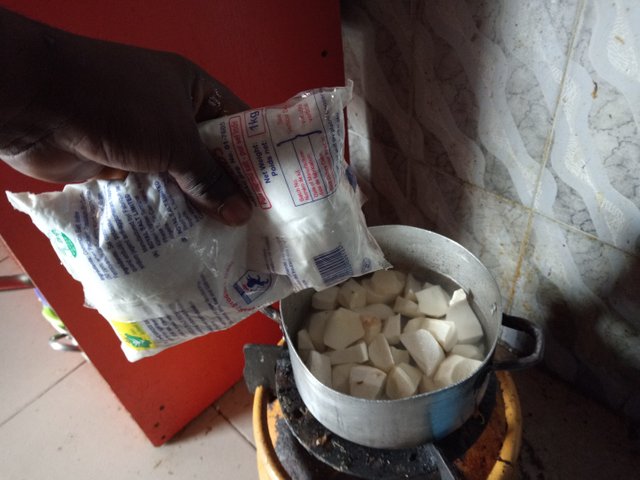 ---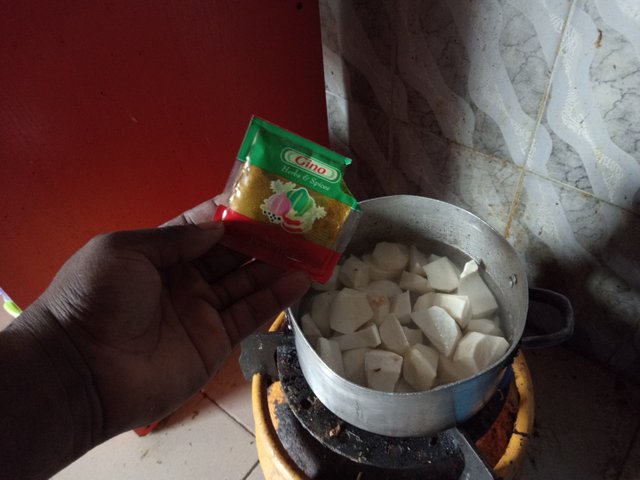 ---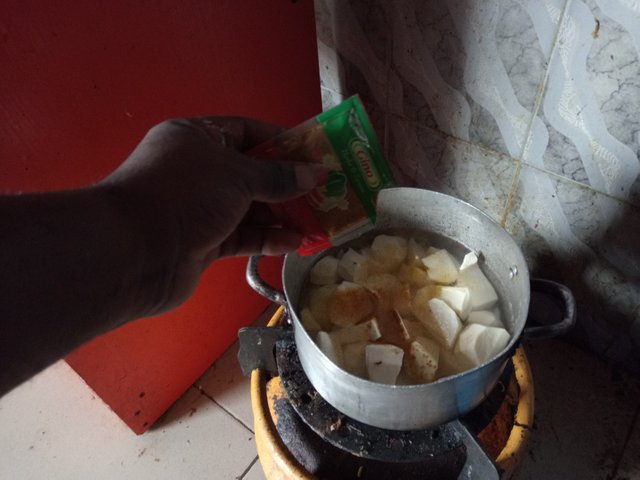 After the second washing, I had to poured in salt and Curry then covered it for it to cook for 15 minutes.
Step 4.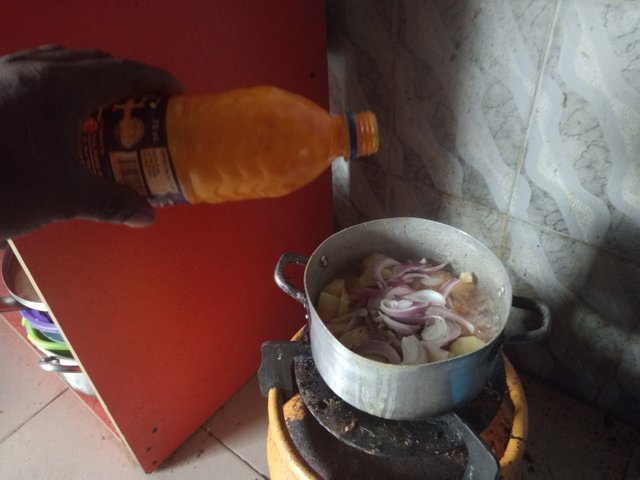 ---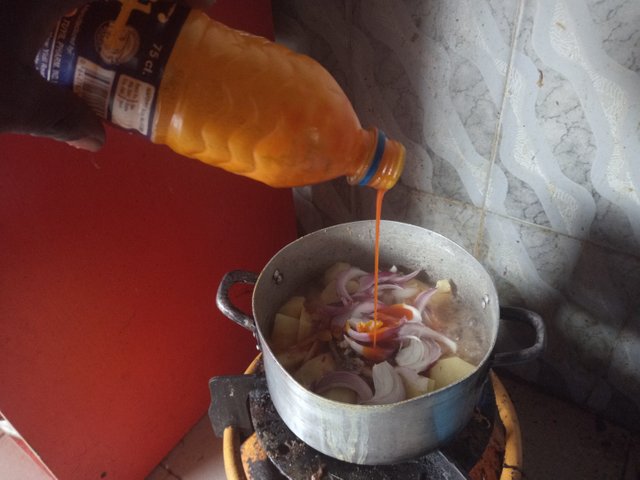 ---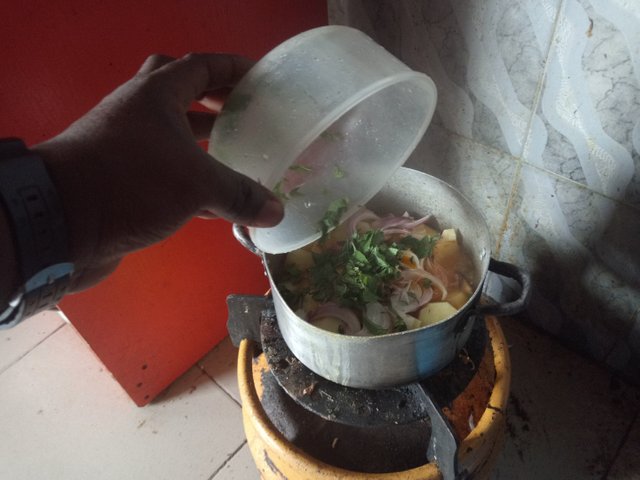 ---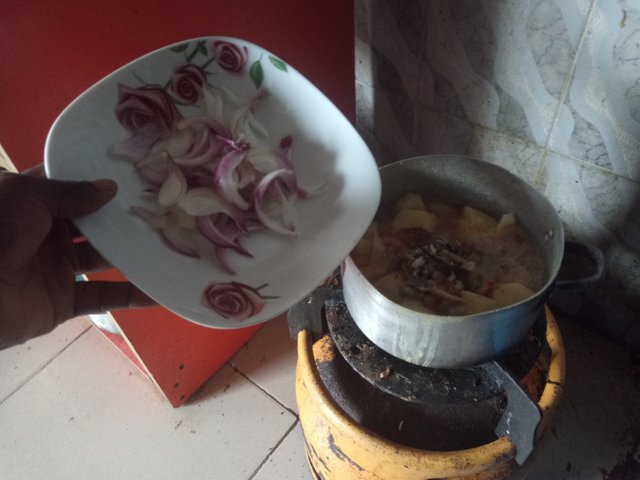 ---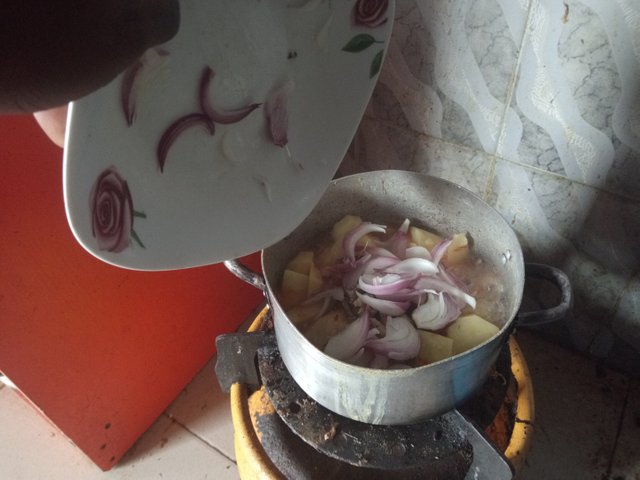 ---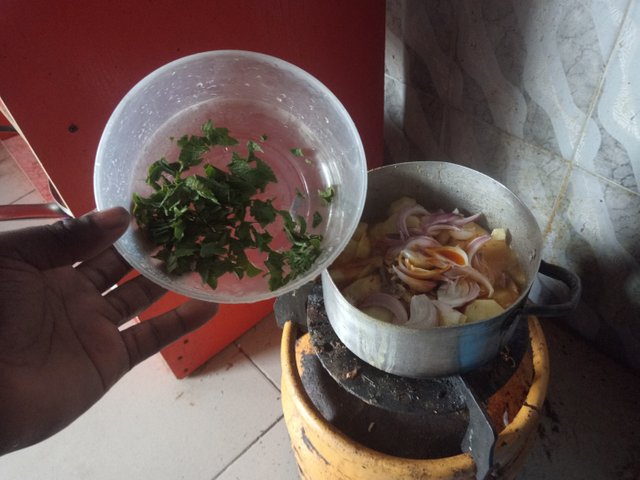 ---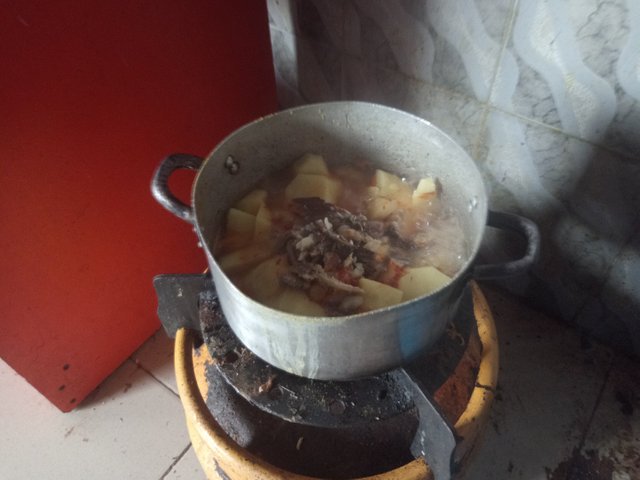 ---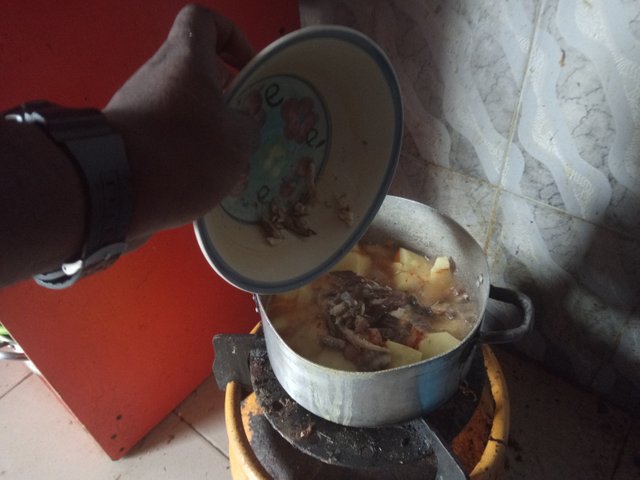 ---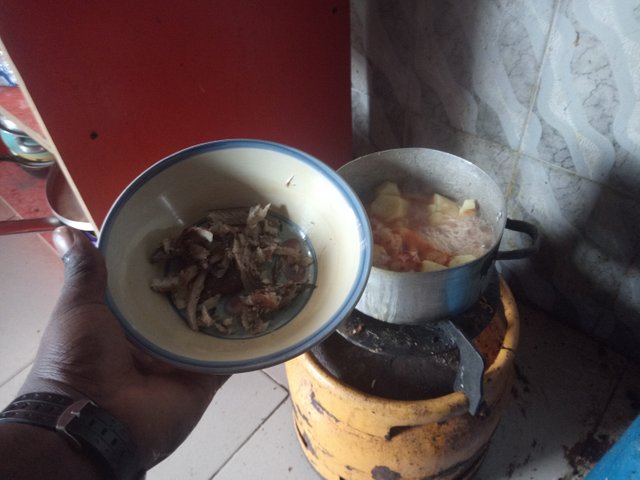 ---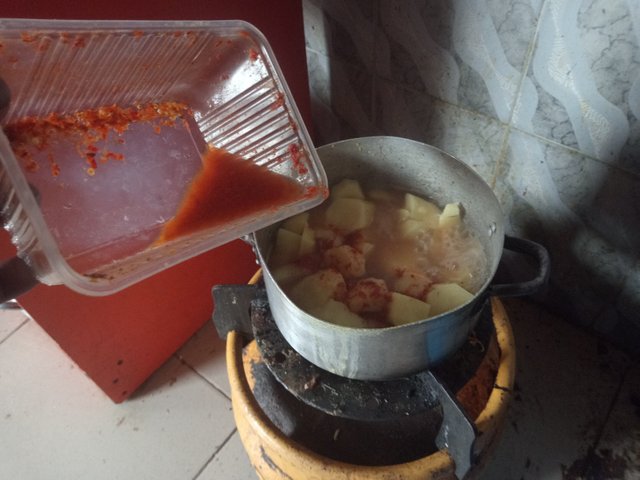 ---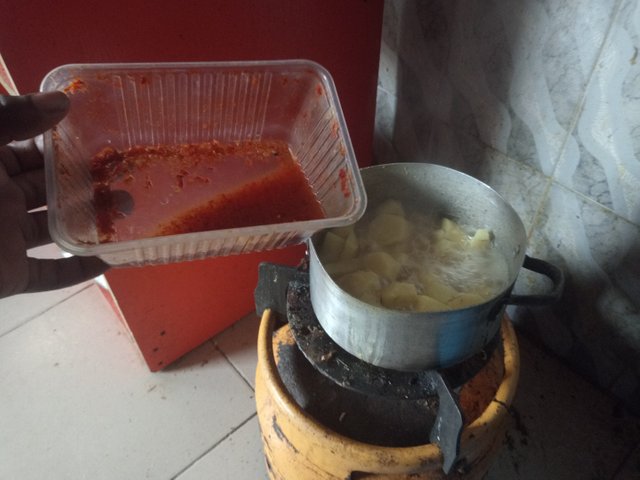 I poured in other ingredients after 15 minutes of cooking, the red oil, the onions, the red pepper, the smoked fish, the Scent leaf altogether.
Step 5.
I covered it for 5 minutes, then use the turning stick to match it together and I poured in my protein source which was cooked Beans. I used this method because I have the protein source on ground. I stired it all.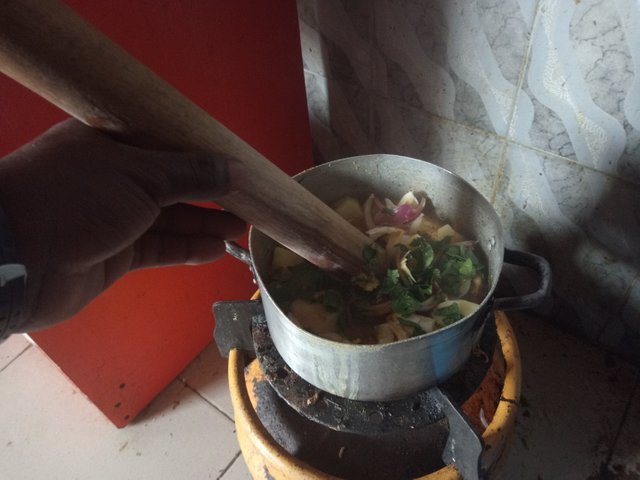 ---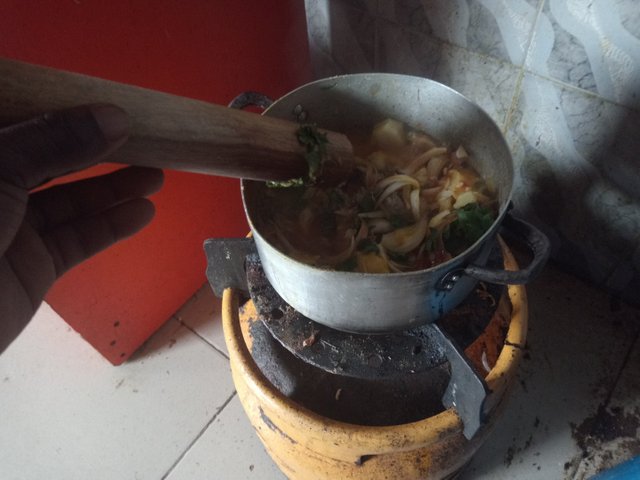 Using the turning stick, you can as well use an alternative ( cooking Spoon )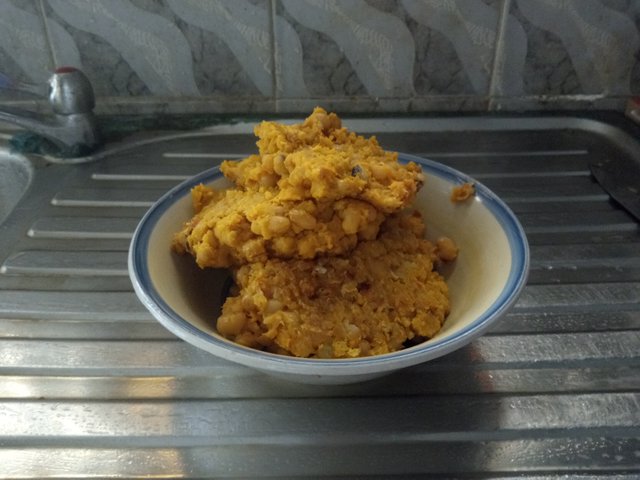 ---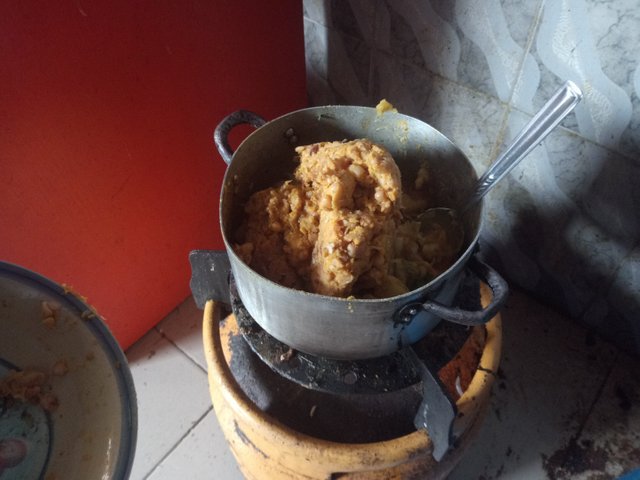 ---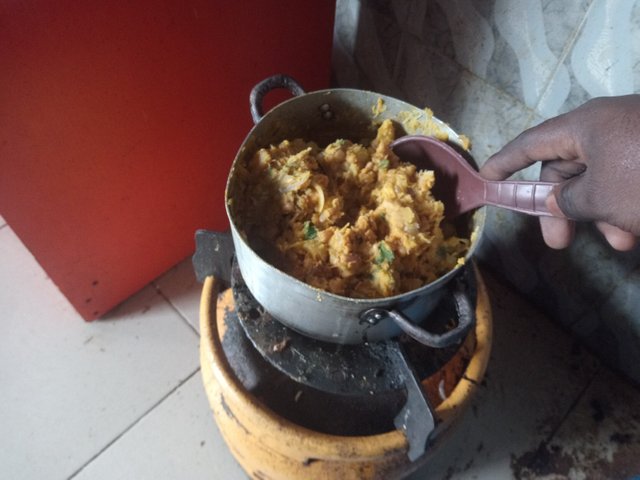 ---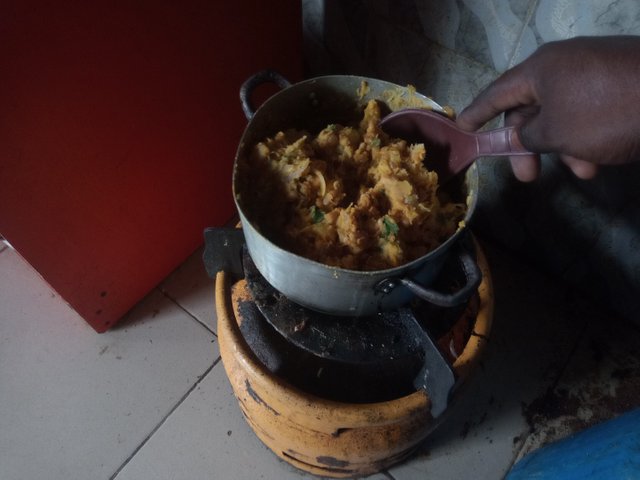 After turning it for few seconds you cover it a little and dish your food.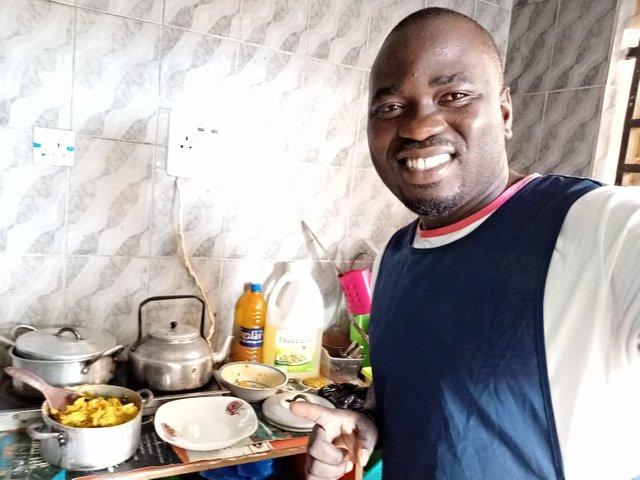 ---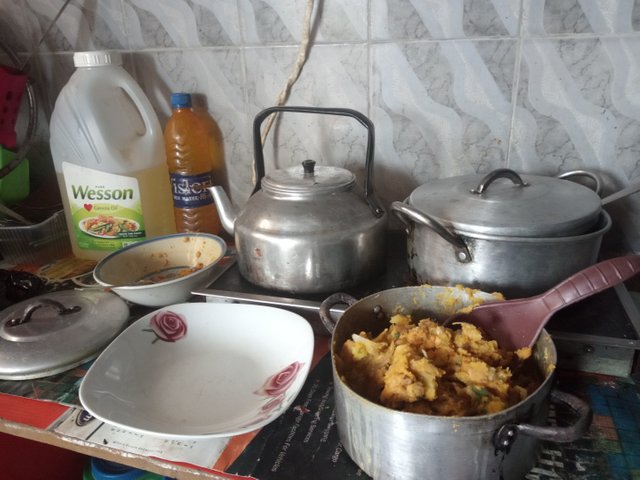 ---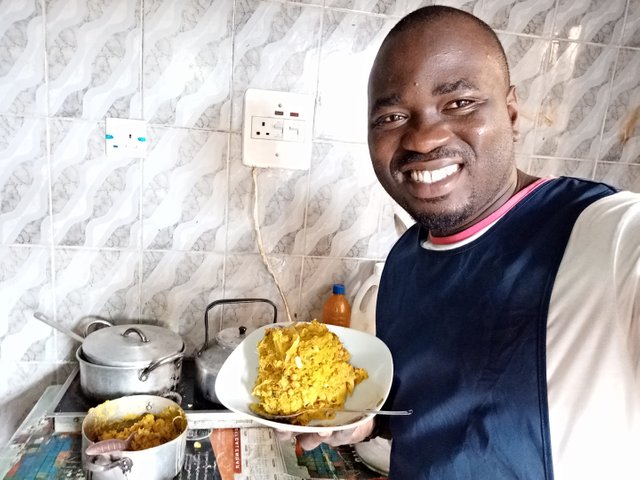 ---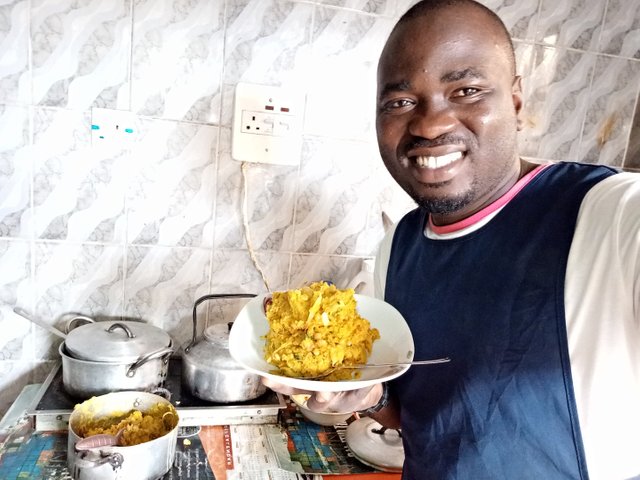 ---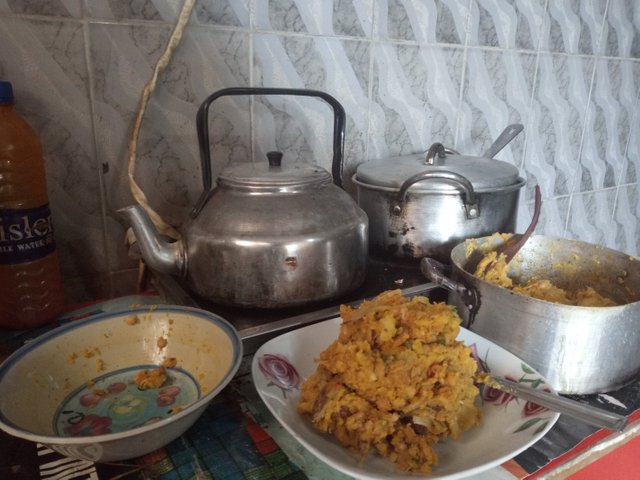 Your food is ready.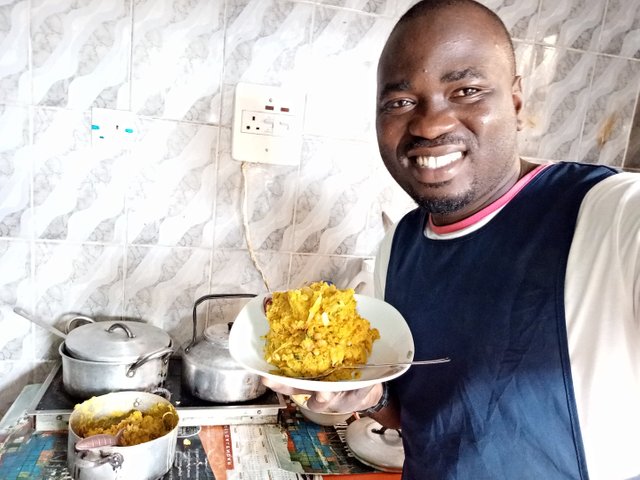 ---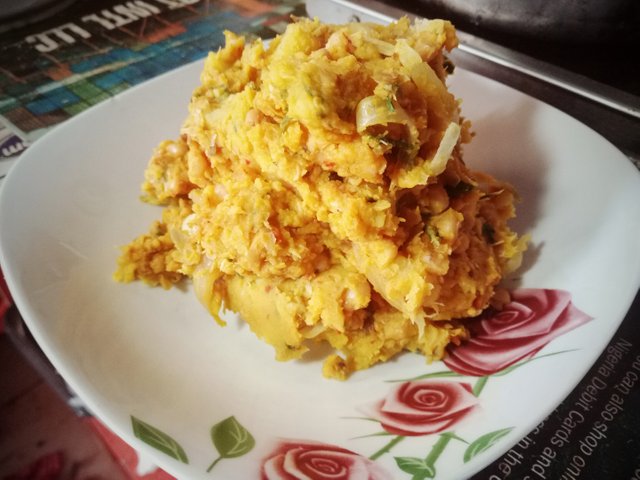 ---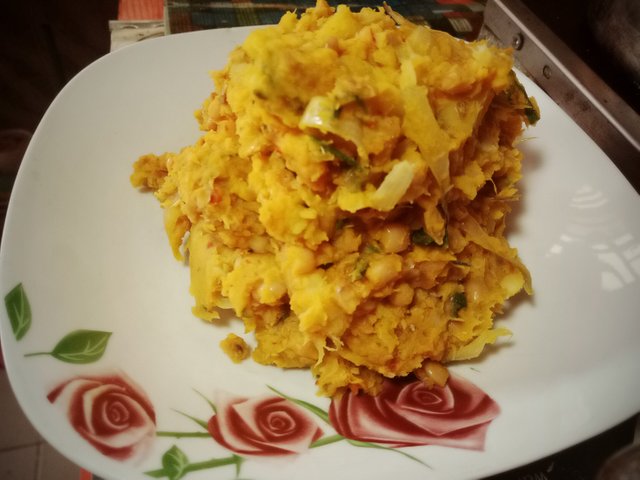 ---
Thanks For Stopping by And checking Out My Blog 📝📖🗒️
---
Original content by me, @mattsanthonyit
---
Please important note▶️, order than any stated link in my post otherwise every other photographs used in my posts are originally taken and owned by me @mattsanthonyit, if you like them and wish to use any of my images please contact me privately. Thanks🔛.
---
🗓️Date Capture: 13/3/2020. 📸Medium capture: Infinix Note5 Smartphone. 🌍Location: Ilorin.Kwara State. Nigeria. 🕰️Time: 12:26pm ⚡Posted with: steempeak.com
---
If you actually like what you see😃😄😉,watch📷📺📸 and read📖📋 I would equally be grateful for an upvote♥️⚡ a very cool comment under my comment box or a resteem 🌀😏 for everyone to see ... and perhaps maybe you would like to follow me for more of my Post to show on your own feeds. Don't miss any of my Post.🔝. Special thanks to all who put big smiles on my face with Auto Upvote for always being supportive to me 💞💯.
---
Thank you for visiting my blog.
---
You Can As Well Join Me On Other Social Platform.
Twitter:
Check out Matthew O. Akinlotan [steemit @mattsanthonyit ] (@mattsanthonyit): https://twitter.com/mattsanthonyit?s=09
---
Instagram:
https://instagram.com/officialoluwagb...
---
YouTube:
[https://m.youtube.com/channel/UCPBPk8al3dnLy5xAWnbWT1w
---
Facebook:
( https://mobile.facebook.com/akinlotan...)
---
Steemit:
---
⬇️⬇️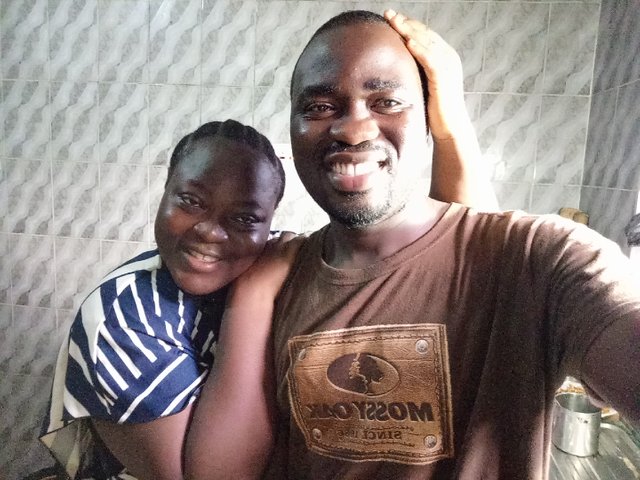 Matthew is a farmer and lover of steem. Steem has really helped my life to grow more healthier than I was, Steem testimony. I'm a Dad, husband and a hustler. Farmer who loves animals, he practice what he preaches . He is also a Photographer, Traveller , Mr Chef ( Loves Cooking) and above all, he is a blogger and a vlogger♣️♠️