The Locked Safe - A Flash Fiction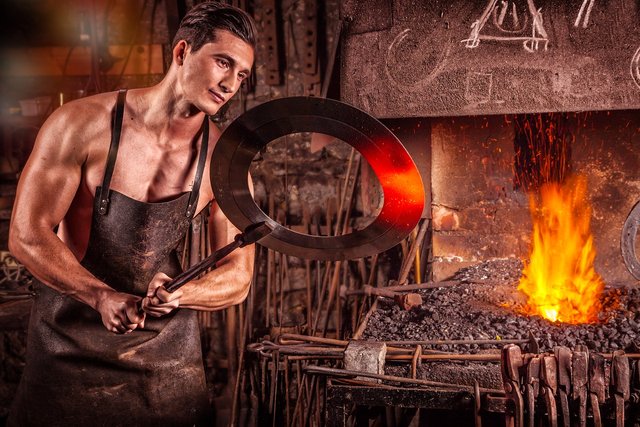 source
Long time ago in a distant land across the mountains, a certain wealthy man lost the password to the safe where he had most of his treasures.
Consequently, he became extremely worried. He knew that his inability to retrieve his treasures would greatly deplete his wealth.
And since the wealthy man was not ready to fraternize with poverty, he started looking for a skilled blacksmith who could help him open the valuable safe. He was desperate and ready to handsomely reward whoever was able to help him out.
After searching for several months without success, the wealthy man finally found a blacksmith who claimed he could open the safe.
Without any form of bargain, the blacksmith got to work. And within a few minutes, the safe was open and the glittering treasures trapped within it came alive.
Overjoyed, the wealthy man rushed towards the safe beaming with smiles.
"How much is your fee," he asked delightfully.
"Just ten percent," the blacksmith answered. "I will take ten percent of everything you have in this safe."
"Your fee is outrageous," the wealthy man said angrily. "Sorry, I can't pay that much. Do you even know that ten percent of what I have in this safe us worth over $100,000?. That is too much for a poor blacksmith like yourself"
At once, the blacksmith shut the safe and handed it to the wealthy man. "Well, you're right. You may have your safe and all the treasures in it. Just know that I'll charge you fifty percent once you have a change of mind"
The wealthy man shrugged and left. Years later, he returned to the blacksmith and paid fifty percent having searched in vain for a blacksmith who could open the locked safe.