Three Minutes - Flash Fiction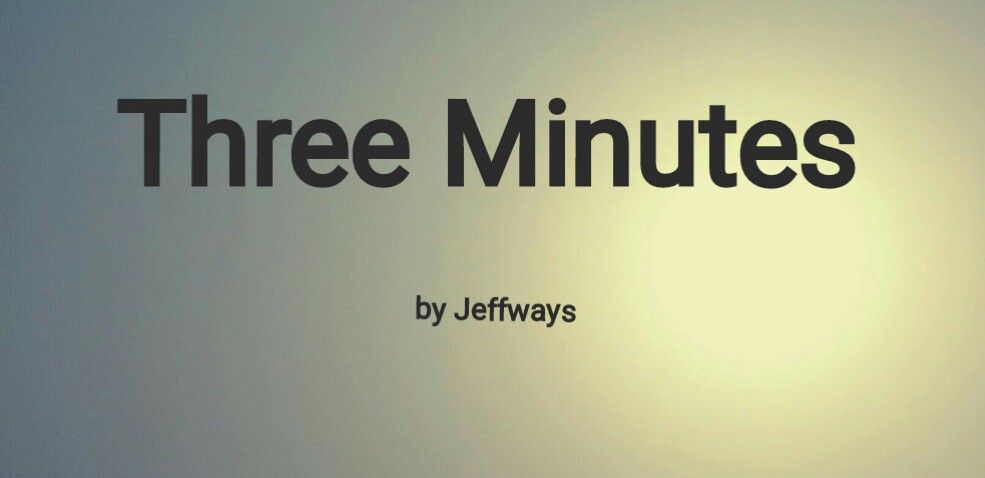 After waiting for about a minute—the phone buzzed.
"It's blue; you have three minutes." Before he could speak—she hung up.
Blue?
Opposite him, two ladies were sitting at the edge of the large tiered fountain, roughly ten feet apart. The one on the right was wearing a white T-shirt and blue jeans, the other, a sky-blue tank top, white shorts, and sunglasses. Starting toward them, his heart accelerated.
"A bullet in the head," Vee had said on the phone before he was dropped off at the entrance of the park, "or we'll have to put one in yours—instantly; the snipers don't miss."
Snipers... damn! Why do they even want me to kill in front of all these people? Why don't they use a sniper?
A cool breeze fluttered his shirt. Every sound around began to fade as he approached the ladies—except the gurgling of water down the fountain.
The phone buzzed again.
"Which of them?" he asked quickly.
"Her name is Sharon."
"Give me more—" The line went silent.
He took a deep breath and continued walking. In a few moments, he would aim the pistol; then... pandemonium.
"Hi." He forced a smile.
She looked up from her phone's screen, adjusting her sunglasses. "Hi."
"Is your name Sharon?"
A smile played on her lips. "No."
Quickly, he walked over to the other lady. "Excuse me, are you Sharon?"
She glanced at him; then focused back on some kids, chasing each other around a swing set.
"Hi. He-Hello," he stammered.
"Do you need something?" Still, her gaze on the kids. Then she looked down at her phone and tapped on the screen.
A sniper probably had his head in the crosshairs already; he scanned the buildings around the park.
The phone beeped.
New text message.
It's her. Your time is almost up!
He pulled out the pistol. Click. Click. Fuck! No bullets.
She stood up and grabbed her handbag. "The gun won't fire. You passed the test. Ninety-nine percent didn't make it past this stage. You're officially an employee of The Company."
She extended her hand to shake his. "I'm Vee. Get set for your first assignment."
---
Image Copyright © ME
Other Stories
Unforgettable Night
Black