GUN WITH HIS AIMLESS DESIRE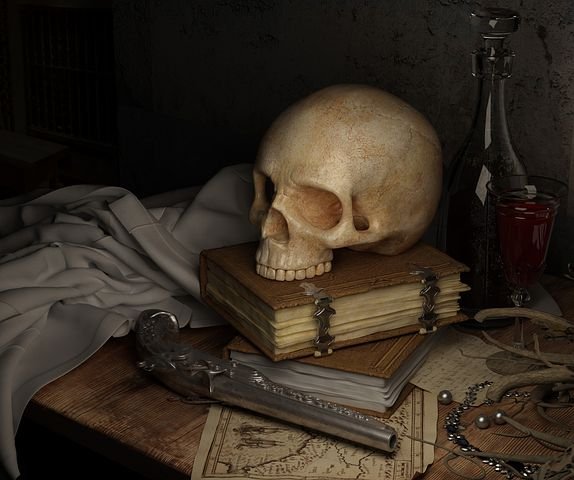 Source: pixabay
Pardon me if I do start calling him mad but what sort of madness warrant such a frivolous names than this. Gun has always been a killer. That's what he was mainly made for. No affection but simply to cause pain, sorrow and end the lifespan of any who comes across his forceful contact. This has been his sole purpose until he became born again.
The preacher to this sudden repentance was a public massacre. The people he was made to kill was uncalled for but out of anger and desperation, he made this horrible choice with regret. After ending lives that day, he went home but couldn't take his mind off of what he was paid to do. The agony met out from the edge of his fiery bullet was totally out of contest. Never has he felt such soft spot for emotion before or he is really turning soft, he said to himself as he made his way through the shelf with a glass of Whiskey . He gloomily fell on a soft sofa. His head was banging. His hands could barely holds the Whiskey tightly. As he thought of what he has done, he mind and eyes went into a trance.
In the trance, Gun found himself in the midst of so many creatures. Some of them were strange to him while some he could vividly remember were his sudden victims of his deadly crusade. As he stood there helpless, a voice called from the extreme left from a tunnel of lightening and thunder . As the voice echoed, Gun became weak and vulnerable. When the bystanders/ victims saw this weak spot, they started pounding him with their hands and legs. This continued for thirty minutes until a more powerful voice intervened. The voice proclaimed judgement on Gun due to the evident that was laid down right before him. He was charged with men slaughter, burglary, adultery, suicide incrimination... All this he had no excuse or facts to denial. He was guilty as hell. But to be sincere, it was not entirely his fault... Blame knowledge his creator.
Knowledge has been a friend and creator of Gun. The sole purpose of the former creating Gun in the first place was to aid him with a companion anytime he went hunting. Since knowledge had became lonely in his hunting games, he decided to create a partner to keep him busy but the end result became worse. Gun became addicted to ending lives and he also became tired of tasting blood that were made from animals so he decided that it was high time he got more recognition for this role hence humans became his experimental tools.
The judgement passed on him was this; humans would no longer fear him. His bullets would no longer be effective in their skin and his name would no longer be Gun and death but love and life. After hearing this, he was sent back to planet earth. Back in his room, he woke up a change man. His cloak was changed. His hands became as white as snow.life that was forever gloomy was now lively. He has truly found his saviour. No more death but life, he said as he finished the hot Whiskey gladly.