Diary of a Serial Killer: Entry 6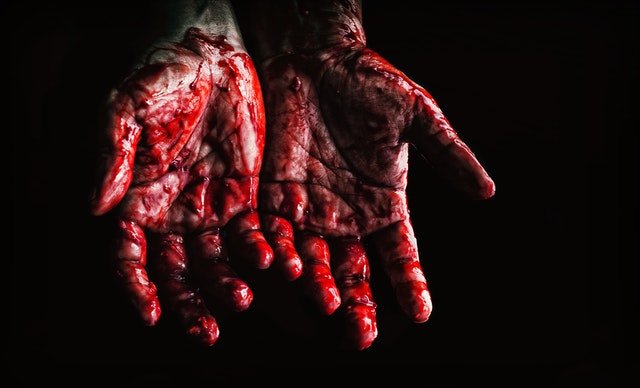 ---
Warning: Contains Explicit Content
---
Sarah looks perfect strapped down onto her special lounger. I can adjust her positioning and add or remove components so her body doesn't ache up. Her focus needs to be in one place and one place only for the next few days. Well, physically that is.
Sarah needs to focus on her feet. I must admit, she had a bit of a wild look in her eyes again when I unveiled her masterpiece. Now she's staring at her feet, clamped down in the custom vice grips I made for her.
I told her about Mary-Anne earlier. Oh how I remember her. She was one of the first women I showed the truth to. Those big fake breasts and zealous eyes blinded her. I remember how she'd laugh with her friends, blindly looking at those long painted nails whilst sipping on cocktails in the afternoon. She didn't even know how her husband was fucking around behind her back. That's how stupidly fucking blind she was by her love for money.
Sarah wept again when I told her how Mari-Anne would scream. She was such a loud one, screaming at the top of her lungs as I pulled those nails from her fingers. I removed two a day for five days, until all that fake shit was gone. Then I cut off those big fake breasts. It was only when I removed those zealous eyes that she understood. She finally understood what I was doing for her. That's when I showed her the light, all the while whispering in her ear, "Go Mari-Anne, it is safe now. Go towards the light." She finally let go and I could feel the relief in her body.
I'll tell Sarah more stories as our time together passes by and the clamps around her feet tightens. She will learn that dancing around like daddy's little girl and a whore at the pub is all just fake shit!
I need to get some work done now. Those imbecile's can't do anything right while I'm not around. They keep fucking shit up and now I need to sort it out. I think it's time to fire Paul and get someone else in again that can do the stuff I pay them to do.
Talk to you again soon.
---
Previous Entries:
Entry 1
Entry 2
Entry 3
Entry 4
Entry 5
---
Thanks for reading. I'd love to hear your comments :)
Cheers!
---