Forbidden - A Fifty Words Story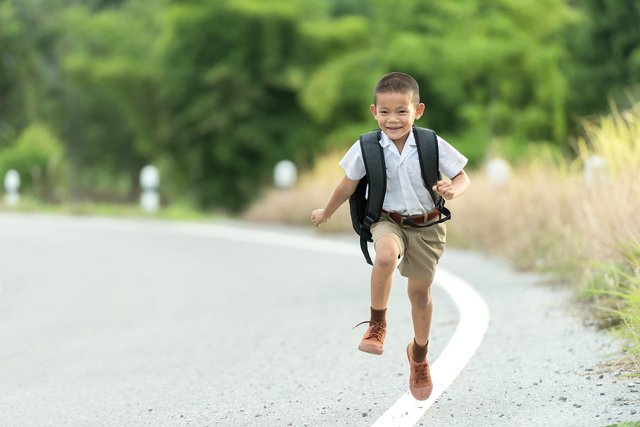 "We don't give our Charles any sweetstuff; all of that sugar is poison to his body" said Mrs O'Brien with visible pride.
The other Mammys nodded uncomfortably.
Meanwhile, it was lunchtime at the boys school. A van stopped. Chocolate was offered through the window. Only Charles accepted.
He was taken.
---
I've seen some other fifty worders give some background to their stories in recent weeks, so I'll give a little background here for this week's story.
The central theme here is that sometimes we can be overly strict with our kids and forbid certain things or behaviours and often this can backfire and make the child really want the forbidden thing or behave even worse.
In my story the children at the school gate stayed clear of the van, paying heed to advise they had no doubt heard from parents and school teachers alike about strangers, vans and the promise of sweets. All except Charles; he couldn't withstand the urge to have a little taste of the forbidden chocolate, which was not so allusive to the other children. This forbidden fruit ended up causing great harm instead of doing anything positive, as he is tragically kidnapped.
Us modern parents strive for perfection for our children, but maybe what we should do; is cut them a bit more slack and let them be children. Like everything, balance is paramount, you don't want to spoil them either, but come down somewhere in the middle ground.
And remember be practical! It's ok to forbid Heroin, but maybe not Hersey bars. It's ok to forbid guns, but maybe not gummy bears 😊
---
This was my entry into @jayna's #fiftywords contest. This is a great way to get back into writing, hone your writing skills or just try out writing. We are building a super supportive little community here now under the watchful eye of @jayna. I encourage you to give it a go and be sure to check out as many other stories as you can, leave a comment, upvote them if you like what you have read and support each other :o)
This week's prompt was "chocolate", see @jayna's page for full details.
The picture I used above is not my own and the source is here
Thanks for taking the time to read my little story.
Peace out.