Adrenaline - in fifty words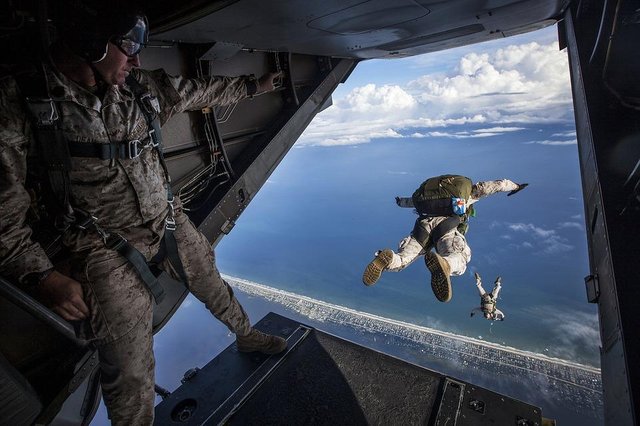 Standing next to the hatch, John looked down. Mocking his own decisions he screamed :
-Let's go on a plane, it will be fun!
-Let's jump with a parachute, it is awesome!
-It's not cool Dad, it is scary! Worst birthday gift ever. I hate your midlife crisis.

This is my entry for #fiftywords contest hosted by @jayna
Image sources:
https://pixabay.com/en/parachute-skydiving-parachuting-1416417/