THE FILIPCOIN APP: A MOBILE APP THAT EMPOWERS YOU TO SETTLE YOUR TRANSPORT FARE WITH CRYPTO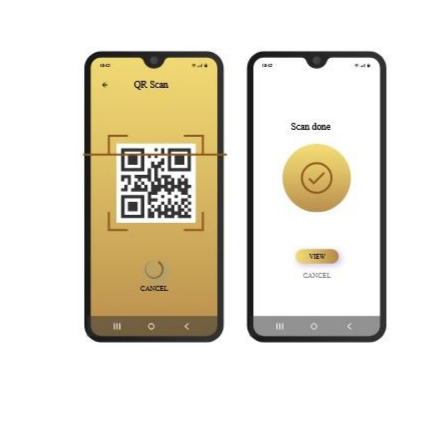 Bitcoin naysayers (i.e. those that discarded the idea of cryptocurrencies ten years ago) will now be biting their lips for missing out on such a great opportunity.
Ten years after, Bitcoin is not only one of the most used cryptocurrencies. It has also created an irrevocable system that empowered other cryptocurrencies to materialize.
Cryptocurrencies in general have undergone different stages of growth, starting from Initial Coin Offerings (ICOs) to IDOs. Today, the concentration is on creating more avenues for cryptocurrency adoption.
I am pleased to let you know that I have found out about one of such avenues. The name of the project is Filipcoin and this is a review of what this project intends to achieve, as far as cryptocurrency adoption is concerned.
WHAT IS FILIPCOIN?

Filipcoin is a crypto coin that empowers its holders to pay for specific products and services using the coin as payment. This is impressive, especially at this time that millions of cryptocurrency lovers are looking for a way to spend their digital assets in real life.
One of the high points of this project is that the Filipcoin crypto coin would be used in the Philippine transportation industry. That way, thousands of passengers and tens of transportation companies can tap into the digital economy, as championed by cryptocurrencies.
THE FILIPCOIN MOBILE APP
Filipcoin is the native crypto coin used for settling transportation fares are specific transportation companies.
The payment for the transportation fare and other services would be facilitated from the dedicated mobile application called Filipay.
WHAT TO USE THE APP FOR?
Here are some of the features of the Filipay mobile application:
CROSS-BORDER BANKING
You can use the Filipay mobile app to facilitate cross-border payments, such as sending and receiving money from your loved ones and business associates.

DIGITAL REWARD POINTS
You may have earned a point or two from some of the transportation companies you patronize. Those points are meant to serve as incentives to encourage you to continue patronizing those companies.
This time around, you don't need to receive the rewards as Cashback o any other form. Instead, you want to download the Filipay mobile application from the Play Store or Apple Store. That way, your reward points would be converted to digital currencies (crypto coins) provided you made payments using the app.
AUTOMATED PAYMENTS
You also want to turn on the automatic payment feature on Filipay. That way, you will be billed for your transportation when it's due. Likewise, you will be billed for other products or services you may have purchased using the app.

SECURITY OF FUNDS
I am not leaving out the fact that the Filipcoin team takes the security of the mobile app seriously. Therefore, they have deployed a wide range of security mechanisms to ensure that the Filipay mobile app is fully secured.
FINAL WORDS
The strategic approach of crypto adoption via transportation fare settlement is innovative because the users/passengers need something they can relate to – which is to pay for their transport fares.
By and large, Filipcoin is a novel project that will start chain reactions that would turn out positive as far as the Philippine cryptocurrency market is concerned.
#Filipcoin#UtilityToken#Filipay#Filipworks#BusinessMadeEasy#CommutingMadeEasy
USEFUL LINKS:
Website : https://filipcoin.com/
Twitter : https://twitter.com/filipcoin
Facebook : https://www.facebook.com/filipcoinfilip/
Telegram : https://t.me/filipcoinfilip
AUTHORS DETAILS
Bitcointalk Username: Gopalwu
Bitcointalk Profile Link: https://bitcointalk.org/index.php?action=profile;u=2759913;sa=summary
Address: 0xEc4EB0949403Dd1b864fbb16a87D2CC640839DC9