All Terrier
All Terrier
So the great Roger Corman is holding a Short Film Festival. There was no way I wasn't gonna enter it. So my pal Jesse and I pulled this out for the Challenge. There is still time to enter and the rules are simple. Take a look below for details.
Now let me present to you,
All Terrier
A Short Film by Jesse Cilio & Brian McGuire
Made for @rogercorman for the #CormanChallenge
Find out more about the Roger Corman Challenge here:
https://www.instagram.com/tv/B_Ad1ZUlOLU/?utm_source=ig_web_copy_link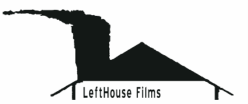 UP & COMING LEFTHOUSE SCREENINGS, RELEASES, ARTICLES & LIVE SHOWS
The Cool Of Film & Blockchain
LeftHouse Websites
LeftHouse Films
LeftHouse Recordings
Follow LeftHouse Here
LeftHouse HilladigaHackles on Hive
LeftHouse Publish0X
LeftHouse Uptrend
LeftHouse Peepeth
LeftHouse Twitter
LeftHouse Films FaceBook
LeftHouse Recordings FaceBook
LeftHouse HilladigaHackles on Steemit
LeftHouse Films YouTube
LeftHouse Recordings YouTube
LeftHouse Crypto YouTube
Watch LeftHouse Films
1 World 100 Lonely - Free on Amazon Prime
Sick Of It All - Free on Amazon Prime
Window Licker - Rent or Buy it on Amazon
Prevertere - Buy it on Amazon
Carlos Spills The Beans - Free on Amazon Prime
The Black Belle - Free on Snag Films
On Holiday - Buy or Rent with ETH
Everything Will Happen Before You Die - Watch for $1
Listen To LeftHouse
LeftHouse Recordings On Dsound
LeftHouse Recordings on Choo
Wanna Get Into Crypto? Start here: Free Crypto, Referral's to Exchanges, Crypto Games, & More!
HEX - DESIGNED TO INCREASE IN VALUE FASTER THAN ANYTHING ELSE IN HISTORY
Coinbase Exchange: A Crypto Market
Bitrex Exchange: A Crypto Market
KuCoin Exchange: A Crypto Market
Mannabase: Free Weekly Crypto Drop
QoinPro - Airdrops and Airdrips Free Coin
Play Games Win Crypto
Upland - A Virtual Property Game
Splinterlands: A Crypto Card Game
DrugWars: A Crypto Game About The Drugs
DONATE ETHEREUM to the next LeftHouse Film "RABBITHOLE"
Trailer and more info coming soon.
RabbitHole Fund ETH Adress: 0xDAaf709d5D39d9A4e00257e185cEdd8F3D07a324