It's Time To Watch LeftHouse - Sick Of It All
It's Time To Watch LeftHouse
So you are on lock down, you have already watched all the reality tv there is, rewatched your favorite sporting events from a couple months ago, watched all the new blooper compilations you could find, and now it's time to watch the entire LeftHouse Films!
There are 8 feature films in the LeftHouse collection of films. Soon to be 9 as we are in the middle of post production on are newest film titled RabbitHole.
Over the next coming days and weeks, i will feature one of the LeftHouse Films. We also have a few short films, some never seen before by any, that we will also share with you.
The LeftHouse Film of the day is SICK OF IT ALL
Sick of it All, a black and white noir style comedy which speaks to the child in all of us. The dark comedy is at once a memorable adult fable about one's lost youth, while in essence paying respect to the wisdom contained within the mind of a child. At its core, Sick of it All, is a magical and surprising tale about the strangeness and troubles that face adulthood.
The film stars Logan Sparks, Chris Doubek, Amy Clare, Randy & Jason Sklar, and the late great legendary Harry Dean Stanton to name a few of the outstanding cast members to this special film.
You can watch SICK OF IT ALL right now here: SICK OF IT ALL - Free on Amazon Prime
For more information about Sick Of It All, Sick Of It All - Official Website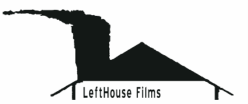 UP & COMING LEFTHOUSE SCREENINGS, RELEASES, ARTICLES & LIVE SHOWS
The Cool Of Film & Blockchain
LeftHouse Websites
LeftHouse Films
LeftHouse Recordings
Follow LeftHouse Here
LeftHouse HilladigaHackles on Hive
LeftHouse Publish0X
LeftHouse Uptrend
LeftHouse Peepeth
LeftHouse Twitter
LeftHouse Films FaceBook
LeftHouse Recordings FaceBook
LeftHouse HilladigaHackles on Steemit
LeftHouse Films YouTube
LeftHouse Recordings YouTube
LeftHouse Crypto YouTube
Watch LeftHouse Films
1 World 100 Lonely - Free on Amazon Prime
Sick Of It All - Free on Amazon Prime
Window Licker - Rent or Buy it on Amazon
Prevertere - Buy it on Amazon
Carlos Spills The Beans - Free on Amazon Prime
The Black Belle - Free on Snag Films
On Holiday - Buy or Rent with ETH
Everything Will Happen Before You Die - Watch for $1
Listen To LeftHouse
LeftHouse Recordings On Dsound
LeftHouse Recordings on Choo
Wanna Get Into Crypto? Start here: Free Crypto, Referral's to Exchanges, Crypto Games, & More!
Coinbase Exchange: A Crypto Market
Bitrex Exchange: A Crypto Market
KuCoin Exchange: A Crypto Market
Mannabase: Free Weekly Crypto Drop
QoinPro - Airdrops and Airdrips Free Coin
Play Games Win Crypto
Upland - A Virtual Property Game
Splinterlands: A Crypto Card Game
DrugWars: A Crypto Game About The Drugs
DONATE ETHEREUM to the next LeftHouse Film "RABBITHOLE"
Trailer and more info coming soon.
RabbitHole Fund ETH Adress: 0xDAaf709d5D39d9A4e00257e185cEdd8F3D07a324