What A Crappy Movie - A Film Review
I know there are some filmmakers who hate reading their reviews, due to the fact that some of them can be cruel and mean. I am not one of them filmmakers. I love reading the reviews of my films. The bad ones tickle me the most. Here is one that is titled "What a crappy movie". The funny thing is, I think this person truly got the film, and the complaint in this review, in my eye, helps to sell the film. If I read the first line in this review, it would maker me wanna see this film! Apples and oranges I guess.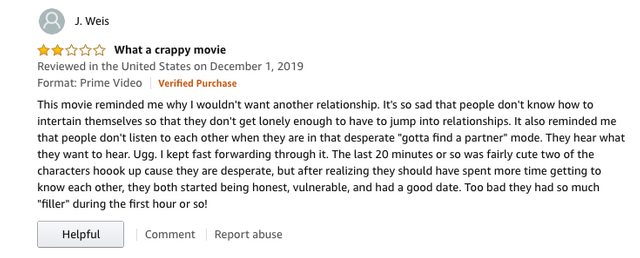 1 WORLD 100 LONELY trailer.
---
LeftHouse Films Presents
A new film by Brian McGuire
1 World 100 Lonely
A dark, dramatic, comedy, about the complexities of human connection. Thank God for Dating Apps!
Starring
Farah Mokrani
Lara Heller
Robert Murphy
Mark Fletcher
Kendall Carroll
Watch 1 World 100 Lonely for FREE on Amazon Prime here:
http://bit.ly/1WORLD100LONELY
Find out more info about 1 World 100 Lonely
1 World FACEBOOK
1 World IMDB
---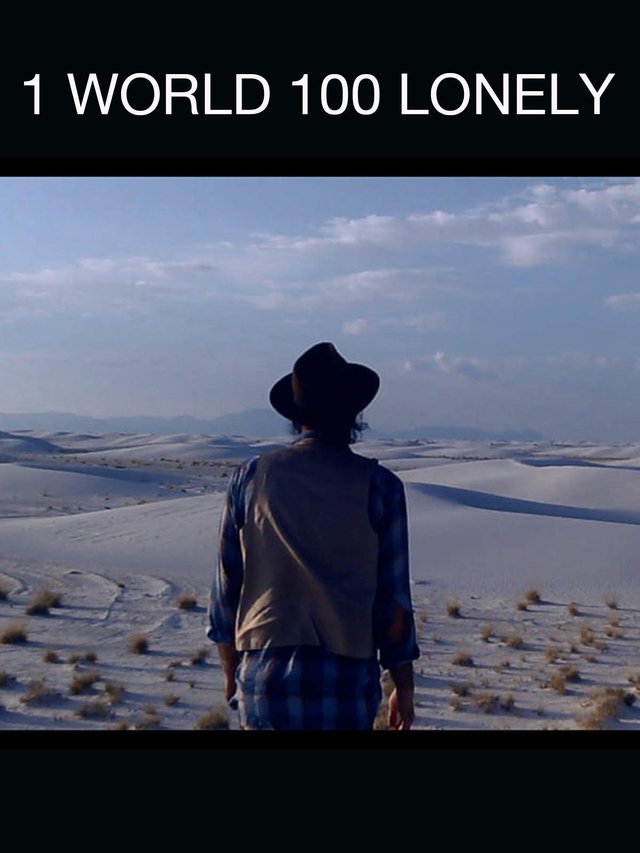 UP & COMING LEFTHOUSE SCREENINGS, RELEASES, ARTICLES & LIVE SHOWS
The Cool Of Film & Blockchain
LeftHouse Websites
LeftHouse Films
LeftHouse Recordings
Follow LeftHouse Here
LeftHouse HilladigaHackles on Steemit
LeftHouse Twitter
LeftHouse Films FaceBook
LeftHouse Recordings FaceBook
JOIN US & SUBSCRIBE TO OUR YOUTUBE PAGES
LeftHouse Films YouTube
LeftHouse Recordings YouTube
LeftHouse Crypto YouTube
Listen To LeftHouse
LeftHouse Recordings On Dsound
LeftHouse Recordings on Choo
Wanna Get Into Crypto? Start here: Free Crypto, Referral's to Exchanges, Crypto Games, & More!
Binance Exchange: Sign Up for $15 of Free Bitcoin
KuCoin Exchange: A Crypto Market
Coinbase Exchange: A Crypto Market
Mannabase: Free Weekly Crypto Drop
Splinterlands: A Crypto Video Game
DrugWars: A Crypto Video Game
Kucoinplay: Learn & Earn Crypto. Video Games, Etc.
DONATE ETHEREUM to the next LeftHouse Film "RABBIT HOLE"
____RABBIT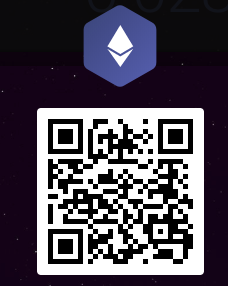 HOLE____
0xDAaf709d5D39d9A4e00257e185cEdd8F3D07a324