Seven Days of Scares 2020: Day Six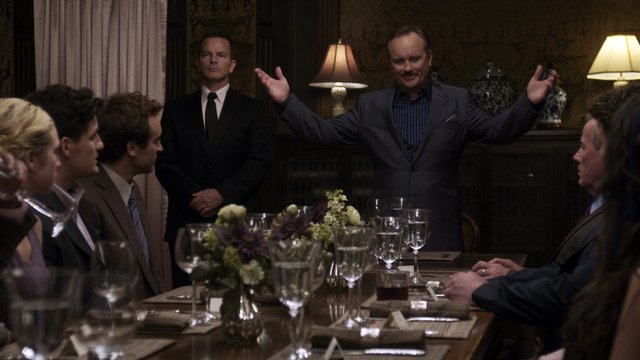 Would You Rather? (2012)
Directed by David Guy Levy. Starring Brittany Snow, June Squibb, Jeffrey Combs, Eddie Steeples, Enver Gjokaj, Lawrence Gilliard Jr, Robin Lord Taylor, Rob Wells, Sasha Grey, and John Heard.
Iris is a young woman with a lot on her plate, her parents were killed in an accident, leaving plenty of debt behind, and her brother is dying from leukaemia. But things are looking up, Iris has been invited to participate in a competition by a mysterious aristocrat. Should she win all her problems will be solved.
Having agreed to take part Iris is driven to a large house, there she is joined by seven other guests, the host and his son. Following dinner the eight guests are asked to play a game of Would You Rather, but with a twist. Once the game begins no one gets to quit, and whatever you choose you have to do…until everyone is out.
Would You Rather is filled with actors best known for other roles, largely on TV. Firstly the host his played by the legendary Jeffrey Combs, star of Horror classics like Re-Animator and The Frighteners, and regular stints on the likes of Star Trek: Deep Space Nine. At the time Steeples and Gjokai were best known for their roles in My Name is Earl and Joss Whedon's Dollhouse. John Heard was best known as the dad from Home Alone, and Rob Wells has played Ricky in Trailer Park Boys since 2001. Finally there's Robin Lord Taylor would go on to play The Penguin in Gotham.