Brave and Binance Partner to Bring Cryptocurrency Trading Directly Into the Browser
Good morning everyone!
Yesterday on San Francisco – March 24, 2020 Brave and Binance partners to bring Cryptocurrency Trading Directly Into the Browser! A unique partnership that makes Brave Browser the first and only browser that offers integrated functionality for buying and trading cryptocurrency through Binance widget that integrated on the home page of Brave browser!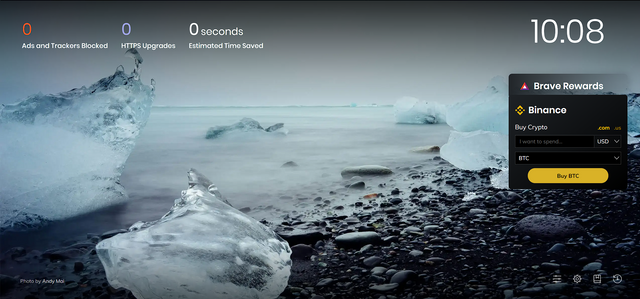 A very important note is that the Binance widget is built into Brave and is not a loaded iframe (remotely embedded document), which preserves the user's privacy. API calls will only be made into Binance if the user authenticates via OAuth and interacts with the widget. I'm sure that many didn't notice that change, the reason is that the widget is available only on Brave's Nightly desktop version with the general desktop release availability in April.


Everything you need to know about that partnership is available on the Brave.com official site.