Naira in the Piggy Bank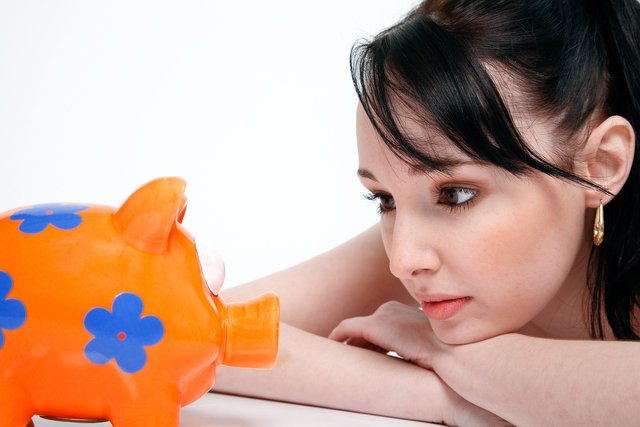 Saving is a very important aspect of our financial life. Putting away some money for the rainy day, to purchase something important or simply having easily accessible back up funds (whichever works for you) is important.
True, there are some ideologies going about on how it is better to invest money rather than save it, but hey, we all have a right to our ideologies ( please note that I am not undermining the importance of investments, in fact they are also as important as savings).
Truth is, saving money might seem like a wild dream when you barely make ends meet but it's not impossible. Listed below are a few tips of mine on saving, I hope it helps.
Make a budget
A budget simply put is: a plan used to decide the amount of money that can be spent and how it will be spent. At the heart of any savings plan is a budget. I mean, how can you save if you don't have a plan to save by making a budget?. Budgeting makes you identify your "needs" and your "wants" and then helps you prioritize them. Cutting back on some of your wants, would definitely leave you with some extra monies to spare on savings.
Your budget should be updated as often as possible, usually after any change in income to ensure it effectiveness.

Stick to your budget: After making a plan in how your monies should be spent, it is essential that you follow this plan strictly. This requires a large amount of discipline and your ability to keep track of how your monies are spent.

Open a savings account or join your local "Esusu"
The word "esusu" refers to the local form of savings where small groups of people contribute a particular amount of money daily or weekly to a pool. This pool of money is then given rotationally to every member of the group after a particular time. This is a great way of saving money as each member of the group has a guaranteed access to a lump sum of money at a particular time.
If you don't dig this method, you could also open a savings account with a bank. This account would be strictly for your savngs.

Look for cheaper alternatives for your recurring expenses: recurrent expenses like our monthly data subscription, cable subscription, airtime recharge, cost of fueling your generator, can be cut down on, a cheaper alternative found or simply discarded. For example, you could try calling your network provider to find out cheaper calls tarrifs or data plans. This kind of information are not readily available unless you seek them out.

Eat in:
It's no news that it's much cheaper to cook your meals than to eat in a restaurant or order take outs. Planning and cooking your meals allows you save money, offers you a wider variety of healthy foods and is more satisfying. It also makes it easier for you to stay within your budget as it allows you buys foodstuffs in bulk (which is way cheaper).

Do not hesitate to explore the market for better deals when shopping
Don't be a brand loyalist, this make you less price sensitive and hence allows you to be taken advantage of or be taken for granted by your vendor. If your vendor knows that you won't hesitate to go elsewhere, chances are that he would offer you more competitive prices.
Ultimately, the best way to get ahead financially is to earn and invest more. Focusing on cutting down on expenses leads to a poverty mentality, instead your focus should be on exploring legit side hustles which would earn you extra income.
Thanks for reading!