Will Wall Street Fight Back?
Let's take a look outside the crypto for a little bit, rarely happen in wall street.
A lot of expert says, that this is a war between Wall street and Main Street. Hedge fund is shooting the price down more and even more and main street try to bring the price more up.
My hubby is doing his part to be part of history, he got in when the price was $293.00. It was little too late, he should get in last week when the price was still low. It's still free money right there.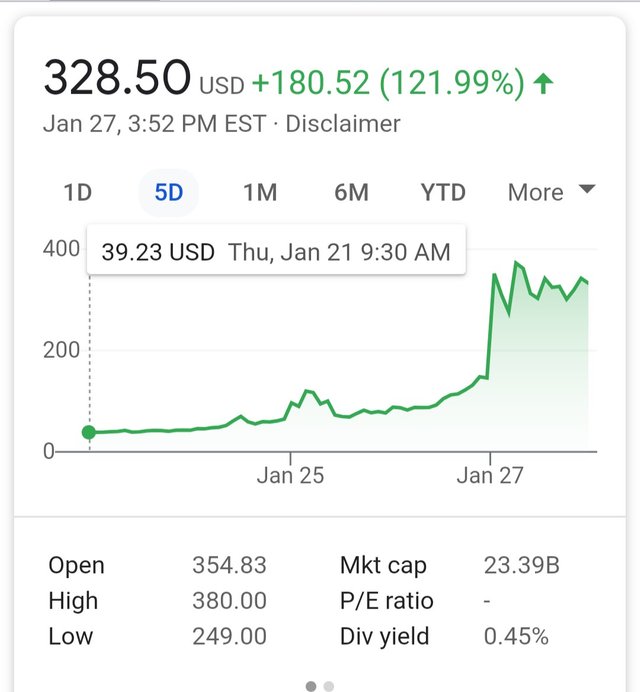 Thank you for visiting my blog,
@lugina.