The Latest Situation in The Cryptocurrency Markets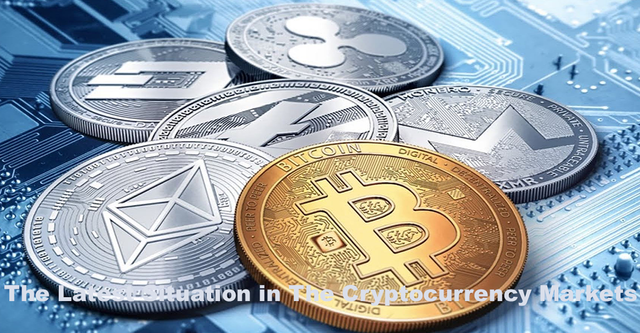 Cryptocurrency markets have been experiencing active days lately. Some cryptocurrencies are recovering quickly, even though the price fluctuates. For example, even if Bitcon and Steem lose value, they are on their way to revert back to their old values. I think they will gain more value in the future. Of course, this price fluctuation; Although it scares some people, it attracts the attention of some people. I think these movements herald better days for the cryptocurrency markets.
One of the most important reasons for the increase in market volume is the re-appreciation of Bitcoin, the highest volume unit of the crypto money markets. After falling from the $ 42,000 peak at the weekend to $ 33,000 with the effect of the rapid increase in US bonds, Bitcoin returned to $ 38,800 with a value increase of more than 15 percent in the last 24 hours.
The market volume of cryptocurrencies has exceeded $ 1 trillion, and Bitcoin active addresses have grown to over 1 million. The total volume in all cryptocurrency markets has increased by nearly $ 120 billion in the past 24 hours to $ 1 trillion 3.9 billion. I foresee that this increase will continue.