The Finatch Anthem
A Brief Review of Finatch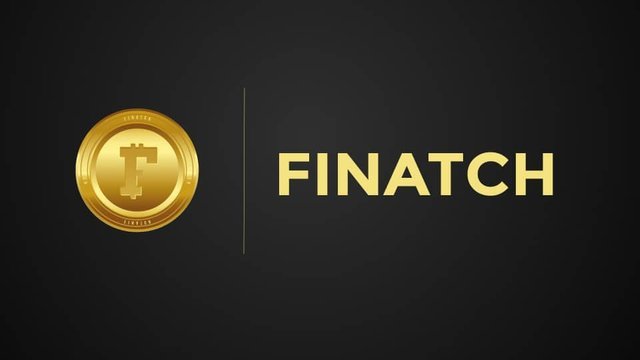 Finatch is a decentralised Exchange that would be built on it's very own custom blockchain, the good thing about this exchange is that it is so unlike existing decentralised exchange because it would be able to support coins and tokens across multiple chains and not just the blockchian is built on.
The team behind Finatch are placing emphasis on speed, security and diversity of crypto assets and they have channeled all this into the development of this wonderful platform.
My Finatch Poem
All hail the Crypto king Bitcoin
For without thee, there would never be any crypto Coin
Just like a tree plated by a soil that is moist
So many good things springs from thy loins.
But lately we have seen many bad signs
Signs that makes traders sigh
The Crypto market dominated by unflinching Red Lines
Red lines that chokes the motivation of traders like climbing vines
But just when we began to lose faith
A Time many were thinking it was too late
Then came Finatch like a knight in shining skates
With a decentralised exchange built on a solid Blockchain that will never be late.
And that is when people came to realise
Finatch has come to Decentralise
And we need to do away with centralised
Because central control feels like being penalised.
Watch out for Finatch
Do not try to act detached
Because it would hit hard like a whiplash
Getting rid of all negatives with a slash
And to other Decentralised exchanges, their fall shall be harsh
Built on it's own unique blockchain, not existing ones like Bitcoin, Ethereum or Dash.
To find out more about Finatch or to do your own personal research about Finatch and it's services, check out the links below;
Website: https://finatch.com/
Whitepaper: https://finatch.com/docs/Finatch%20Whitepaper.pdf
Telegram: https://t.me/finatch
Twitter: https://twitter.com/FinatchInc
Bitcointalk ANN: https://bitcointalk.org/index.php?topic=5082716.new#new
MY DETAILS
Bitcointalk Username: Aiberg
Bitcointalk Profile Link: https://bitcointalk.org/index.php?action=profile;u=2258184
Finatch Wallet Address: XGzxKzpCEAiiZk5g6hAgQtdvfX5Xe2f9tz