Finish The Story Contest - Week #65!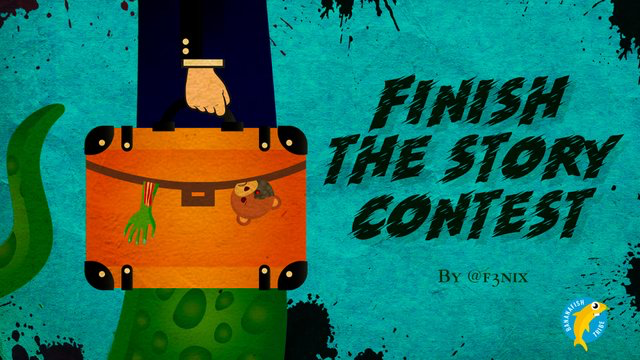 A contest with a pot of 10 STEEM, 10 SBI & 1000 SNAX? You're in the right place!
317 @steembasicincome shares awarded till now, plus 22.558 SBD, 340 STEEM, & 11402 SNAX tokens through the contest in 64 weeks!
Welcome, voyagers of the fantastic, to our 65th Edition of the Finish The Story Contest! It's your resident squirrel, @Brisby, with the honor of taking the helm for this round. Last week was a bit of a rough one with everyone having to make adjustments from our most recent forking. Hope you all are ready to cut loose to delve into a fantasy world where psionic talents are the norm and exotic creatures roam free.
What treasures await within the mysterious depths of Drosselmyer's trunk?
1st place: n. 5 STEEM & 500 SNAX tokens
2nd place: n. 3 STEEM & 300 SNAX tokens
3rd place: n. 2 STEEM & 200 SNAX tokens
Popular vote: n. 7 @steembasicincome shares
(Please note there is a minimum of three votes to active the popular vote reward so don't forget to vote for your favorite story!)
Best comment: n. 3 @steembasicincome shares.
Thanks to @curie's generous funding we reintroduced this reward! We are looking for an insightful curation comment. It doesn't have to be necessary long or flamboyant.
To receive your SNAX rewards, you'll need to have a SNAX wallet.
For those who like instructions with photos, here's a handy tutorial.


---
Map of the Bananafish Realms from a squirrelly perspective!
Share the love and tell a friend about the contest!

Join the Bananafish Realms discord chat for fresh updates and other amenities.

Vote, vote, vote your favorite story in the comments below!

Use the #finishthestory tag.

Try to post your story as early possible and not at the last moment (or after the results! argh!) to give people chance to read yours before they vote

Respect the dreadful 500 words limit! o_0

Help our contest & workshop to grow by giving it some visibility and consider linking back to this post in your entry.
Good luck, brave storytellers!

The Well
by @Brisby
Midnight barbs hooked Sedra's duster as she sped through the bramble underbrush atop Nox. Errant envy for her psi-meleon's iridescent scales fluttered within her mind.
Perfect. I'm going to look like a bedraggled porcupine.
Beneath her legs, Nox's sides twitched in time to the clicks his tongue made. His right eye rolled back to meet her gray gaze, mirth shining within the amber orb.
"Har-Har, my impudent beastie." Sedra flushed, blonde brows furrowing with disdain while kicking a thrasher vine from her boot.
"I couldn't give a trotter's tail if Blayne has a thing for quills. He better have a damned good reason for trespassing into our Catacombs." It didn't take a psionic bond to interpret Nox's responding chortle of clicks. She snapped back with a huff, "Who taught you about that? See if I rustle up eels for you anytime soon."
Rumbling deep within his throat, Nox tensed and sprang to the left. Claws dug into the thick ochra bark of the tree before scrambling up to the outspread branches. His tail waved, readying for a leap before easing down to lie along its length. The frustration radiating from his rider ignored to admire the back of his eyelids.
Sedra clung to her mount, her excitement to be taking the treeline route thwarted by the lizard's love for his favorite treat. "Nox! This is NOT the time for a tantrum!" Snaking out, the psi-meleon's tongue hung limp from its mouth, letting her know that he could do this all day.
Bristling, she channeled a fine line of energy to the tuned topaz on her wrist. A bit of rezzing would get his stubborn ass up. Threading the loop with her mind, the aquamarine gem began to spark. Before she could release the resonation to zap Nox's toe, he slid from his perch to hang upside down from the branch. His smug clicking dared her to go ahead and try it while they were dangling a hundred feet above the forest floor.
The soft light dimmed within her topaz. Like hers, his was an empty bluff. Keeping her grip tight, her thumb rubbed Nox's hide in capitulation. "Alright!" she growled. "Three eels before bed if you can get us to The Well and back before they notice we're missing."
Triumphant pride purred within the air. Nox swung around to the branch's top, tensed and leaped the expanse to the neighboring tree. Thrilling from the feel of the wind in their faces, the two raced towards the forest's edge. Both girl and beast let the rush of the journey override their unspoken dread.
Beyond the green was a showdown with a man who had been their friend. Within moments, they'd be facing their betrayer. One who had abandoned them to fend for themselves so that he could take possession of The Well.

Let's grow together!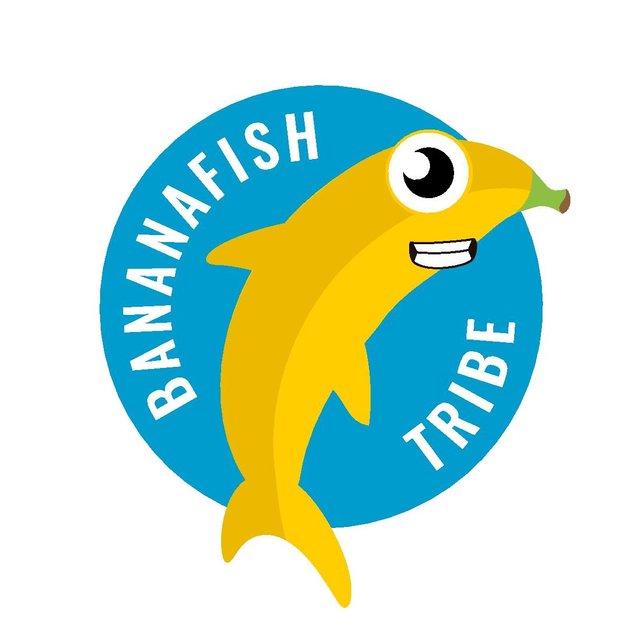 The wise pectin-packed Bananafish wants all of its beloved people to benefit from rich upvotes. The more of us join the trail or delegate SP, the more our vote on your entries is worth.
Unity is strength, if you would like to contribute to the cause, click here to delegate 25 SP, 10 SP or find out here how to delegate an amount of your choosing!
Following the voting trail is an effortless way to make sure you always support the other participants to the Bananafish contests, automatically upvoting the posts (but not the comments) @bananafish upvotes. It only takes a few minutes to join, you can find all the instruction on how here. So check it out and make the most of your voting power while supporting your fellow bananites!
Let's raise a glass to @foffelius, @steelochlaver, @f3nix, @marcoriccardi, @anixio, @gwilberiol, @calluna, @ntowl, @dirge, @seesladen, @theironfelix, @letalis-laetitia, @vdux, @felixgarciap, @tristancarax, @khasa, @stever82, @brisby, @drazeus, @robinsonr810, @michaias who are already in the trail.



Join the fun! Here is how this contest works:
An unfinished fiction story or a script is posted.

You finish it with your own post (use the #finishthestory as your first tag) or a comment in the comment section. A limit of 500 words is recommended.

WIN 10 STEEM, 10 @steembasicincome shares & 1000 SNAX to the writers with the best endings.


The submission deadline: Friday - September 6th, 2:00 AM EST (U.S. East Coast time zone). Results will be announced by Friday - September 6th, 7:00 AM EST (U.S. East Coast time zone). You may vote your favorite story until the results are out!
A special thanks to @gwilberiol, @dirge, @tristancarax, @theironfelix, @raj808, @brisby, @maverickinvictus, @cyemela, @marcoriccardi, @hidden84, @calluna, @oivas, @ntowl, @f3nix, @felt.buzz, @khasa and @vdux for their precious delegations, making this project a reality! If you like this contest..SPREAD THE GOSPEL! We're grateful for your resteeming and word of mouth. Everything helps to grow together!
GOOD LUCK, BRAVE STORYTELLERS!