As Fire season advances the fires get more dangerous.
This year is turning out to be an exceptionally good year for August winds.
Good in the sense that if we have a lot of strong winds in August it usually bodes well for good rainfall in the coming months.
Well this last couple of weeks there has been no shortage of wind. Every afternoon there are strong winds everyday so far and these usually start about 11am.
Its also getting hotter, we are having very hot temperatures for this time of year so spring has come early. The trees are loving it, buds, blossoms and green leaves have already appeared on many.
The only drawback is that the grass is very dry, having died back for the winter and the hot weather is drying it out even more.
Coupled with the strong winds in the afternoon fires that get out of control are really serious.
The one in photo below popped up suddenly and with a hot strong wind behind it raged up and over that whole mountain in a very short time.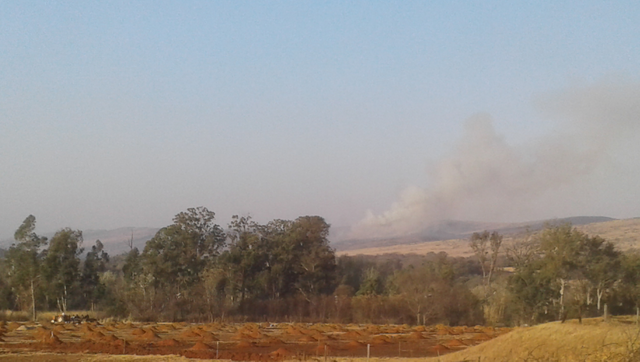 With only a few minutes between these two pictures it amazing to see how fast its progressing.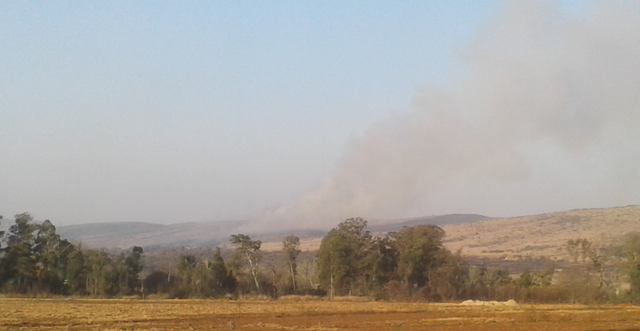 By the time it reached the other side of the mountain the raging inferno was so hot it reduced many trees to piles of white ash.
The mountainside is now littered with snow white patches the shape of a tree in stark contrast to the blackened background.