Uninstall Mozilla Firefox - Totally removing hidden files like cache, favorites, browsing history and Installation folder with profiles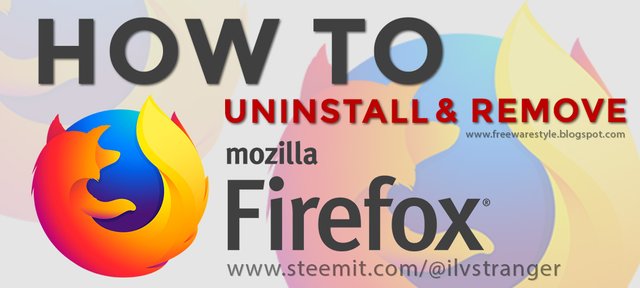 If you tried in last few years to uninstall Mozilla Firefox, after a new installation you found that Firefox kept some good data about previous installation like cache, browsing history, favorites and some profile data.
I was having this problem when working with some websites and got a lot of junk. I thought that a normal uninstall will fix the problem... but it was not.
The version that i've uninstalled now it was 61.
Issues that i had after a Firefox fresh install (not update!):
I still had old links with http:// instead of https:// to what i've migrated the website;
it kept a lot of some extensions that i was testing for;
favorites / bookmarks still there;
some cache was deleted, some not.
Here is a quick solution for uninstalling Mozilla Firefox:
1. UNINSTALL MOZILLA FIREFOX
Uninstall Mozilla Firefox through its own uninstaller or with a dedicated uninstaller program / software. I use CCleaner as my main cleaner for temporary files and uninstalling programs.
Even if you select the option to remove user data, it will not purge all of it. I don't know why they do that because it is ugly when you need to have a fresh install to find that it still keeps old data...
After uninstall is done you need to go Delete Personal Data and Additional Files.
If you have the option "REMOVE MY FIREFOX DATA" or other similar things, check them.
2. DELETE PERSONAL DATA
Removing now the Personal Data - In Windows go to %appdata% (start -> run -> %appdata%) and delete from there the MOZILLA folder.
3. DELETE PROGRAM FILES
Remove leftover Files - In Windows go to -> C:\Program Files (x86) on 64 bit of Windows OR C:\Program Files and delete MOZILLA FIREFOX folder
4. DELETE LAST FOLDER / FILES
And last step, delete last folder. In Windows go to -> appdata (same way as step 2, just without percent sign) -> local -> delete MOZILLA folder.

(path: C:\Users\YOURUSER\AppData)
I haven't found anything in registry so, it looks that there it is clean regarding this issues.
Again, i don't know why they made it so hard to uninstall. There is no good reason for that except for lazy users that want some data to still be there. But then, why bother reinstalling?
Now, you are good to go for a fresh install of Mozilla Firefox or just free of it!
If you want the new Mozilla Firefox - Quantum, get it from here: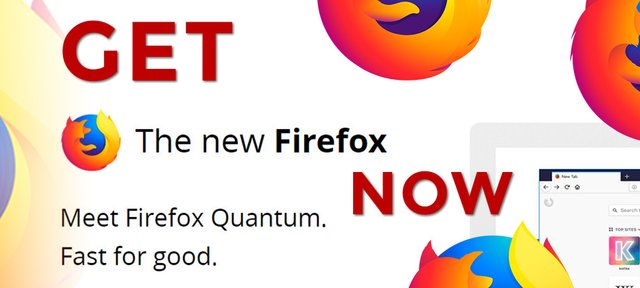 ---
Level of knowledge: 1/5
---
legend:

1 = normal user/beginner user


2 - 4 = intermediate users (between browsing and opening a media player, until the ones who can play around with windows and programs that runs "in" it, like office, graphics or any other software)


5 = it guy, webmaster, or whatever your best knowledge is in computer handling (not to carry them :-) )
This is just a small guide to know how hard or easy it is to solve the problems (1 to 5 is enough to differentiate the difficulty level of users).
---
All product names, logos, and brands are property of their respective owners.
Pictures source: Public domain, free resources, Pixabay and / or related websites quoted above.
Collages or screenshots: @ilvstranger


---
You can also read this article here
MAIN BLOG:
https://freewarestyle.blogspot.com/2019/03/uninstall-mozilla-firefox-totally.html


follow me on other social:
TWITTER: @ilvstranger | steemit: @ilvstranger | INSTAGRAM: @ilvstranger | PINTEREST: @ilvstranger | TUMBLR: @ilvstranger