Catch and cook coho salmon and huge lake trout in Lake Michigan - 11 fish haul!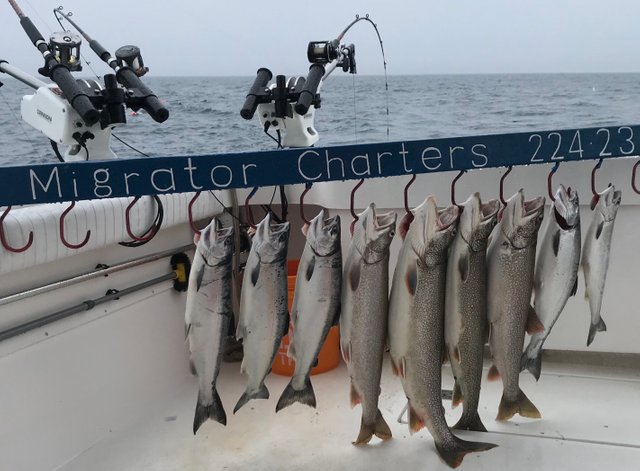 A few days ago I went on a fishing charter on Lake Michigan. I did the same trip last year and made a short video that I posted on Steemit. That was an epic day with perfect weather and a full 5 fish limit for all 4 anglers including coho, lake trout, steelhead and king salmon. This year wasn't quite as good. The weather was really bad with almost constant rain and fewer fish, but we did land 11 fish: 7 coho salmon and 4 lake trout.
I'll tell the story in photo captions below: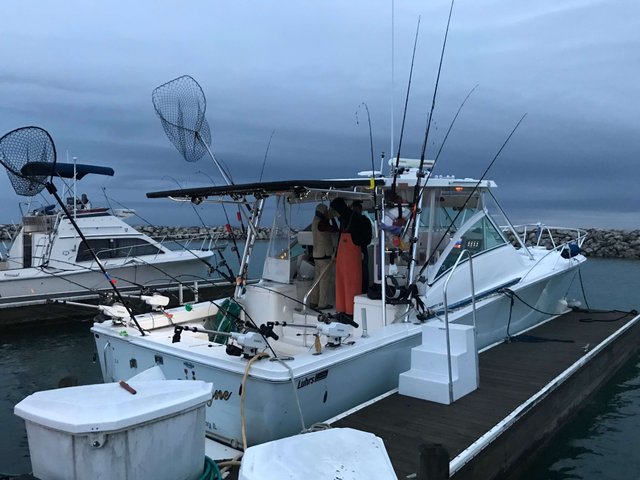 An ominous start to the day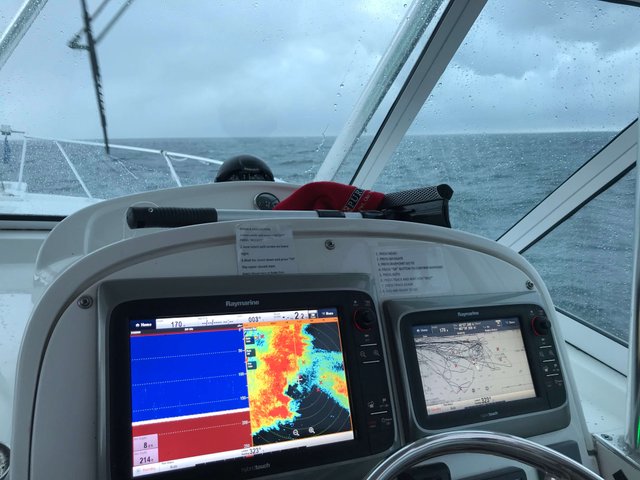 A lot of this on the radar. Thankfully no lighting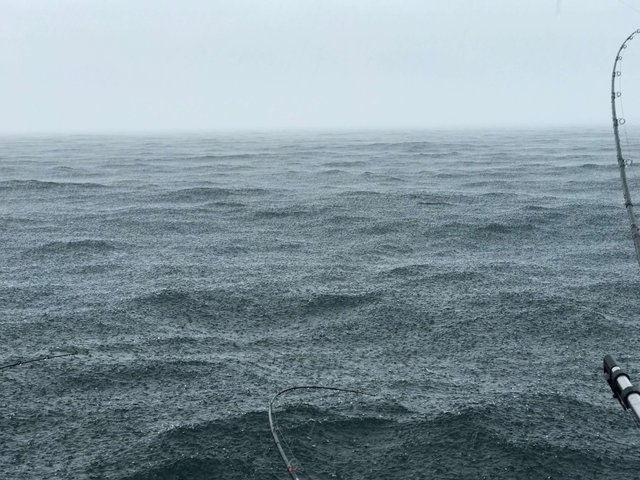 This is what it looked like a lot of the day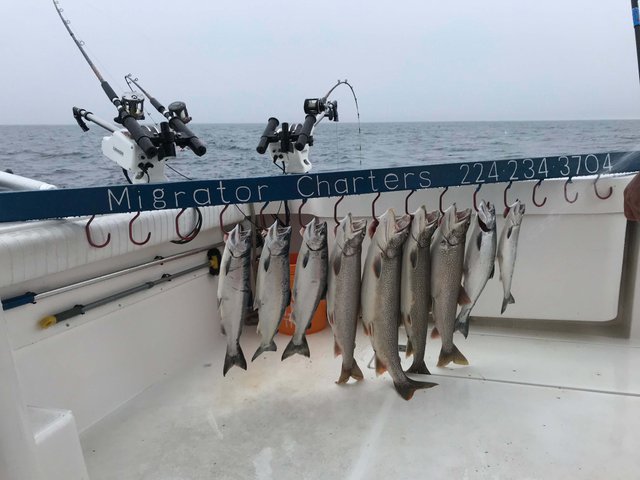 We did end up with a good haul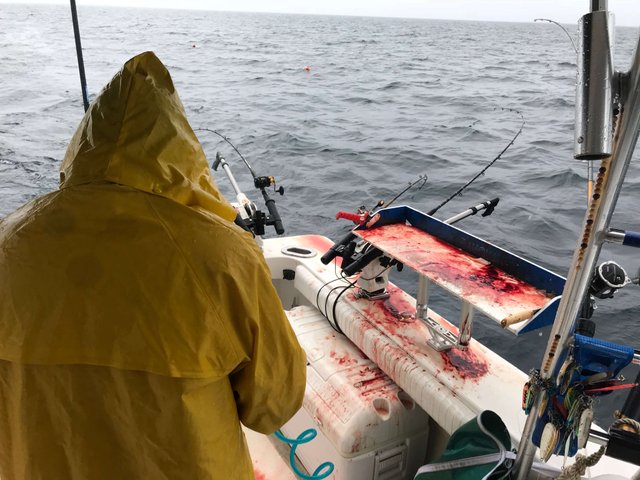 Something out of a horror movie here LOL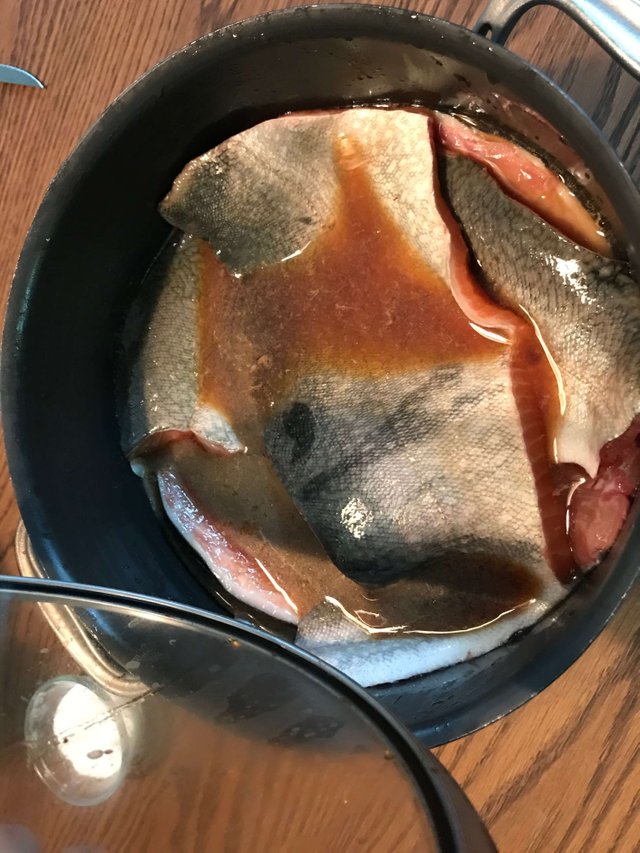 Brining the lake trout filets before smoking them. They turned out delicious.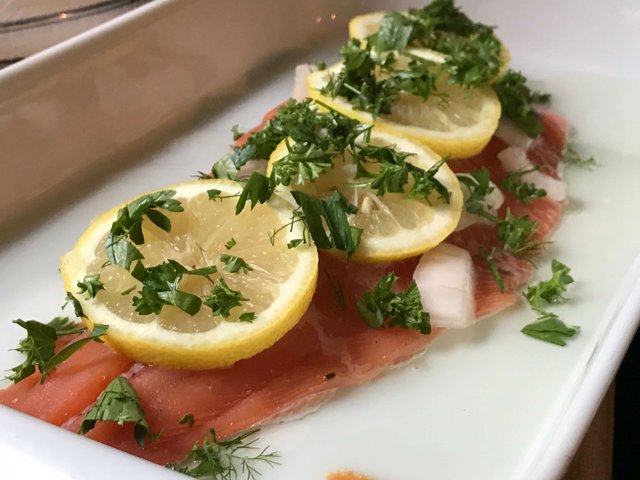 We baked one salmon filet right after the trip with garden fresh herbs, salt and lemon.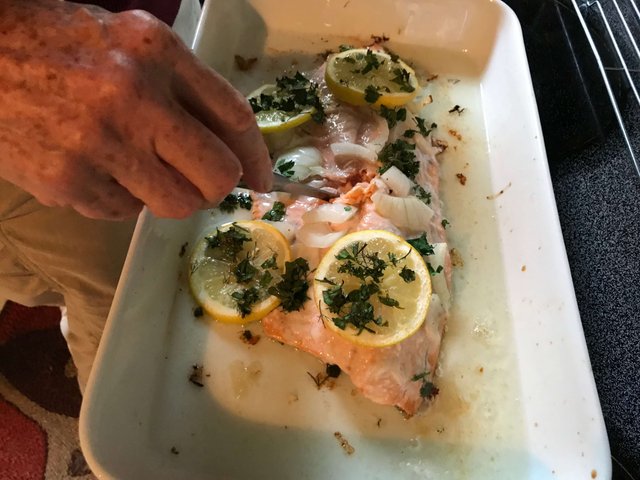 It turned out amazing.
A lot of people here in Chicago and around the Great Lakes don't even know these fish are in here or that they're safe to eat. It's great serving someone a salmon filet or a chunk of smoked lake trout and then surprising them by telling them where it's from.
Thanks for reading!