Upper body workout
After an intense cardio training, some exercises for upper body are really good.
Start with this exercise for the chest- 20 reps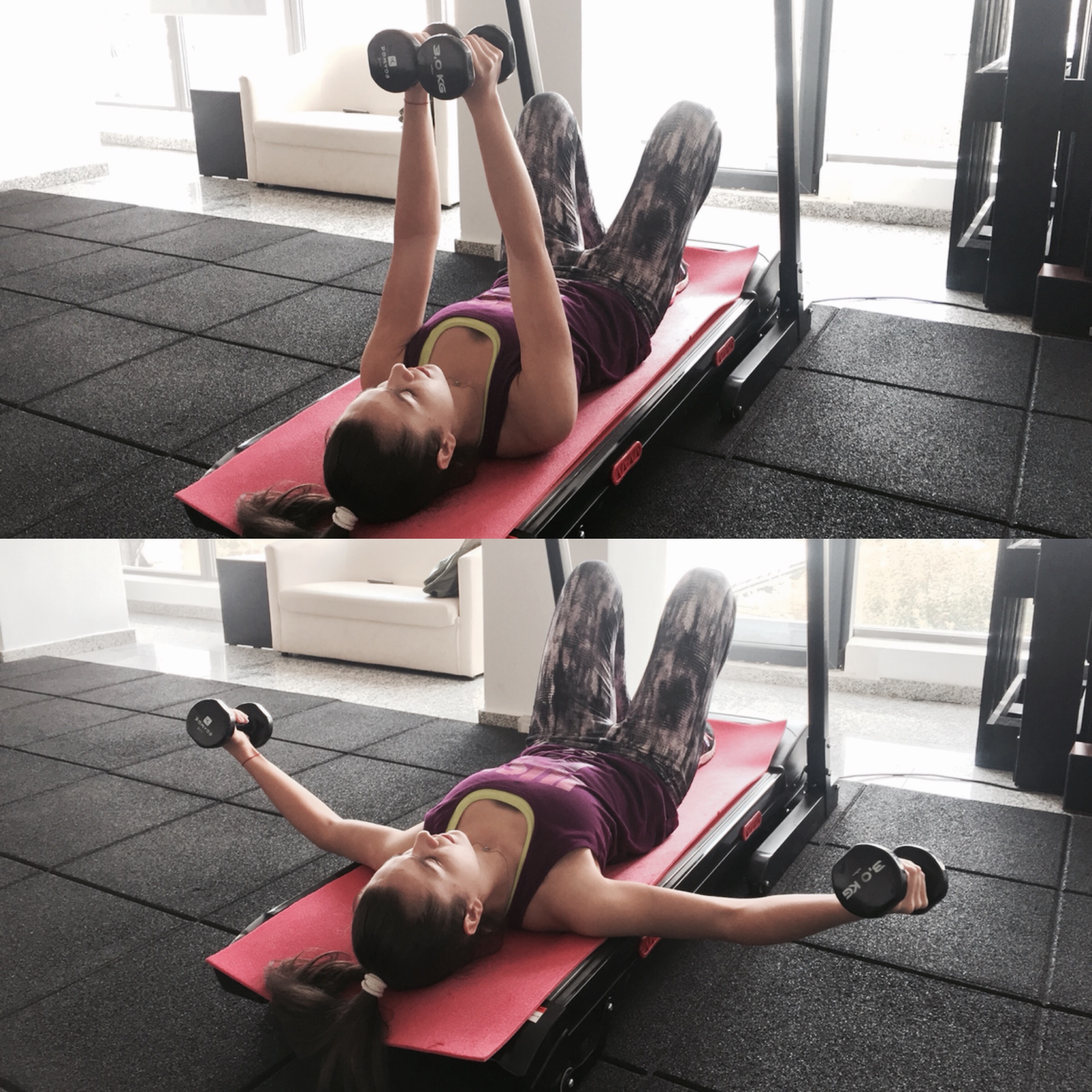 Continue with this exercise for triceps- 20 reps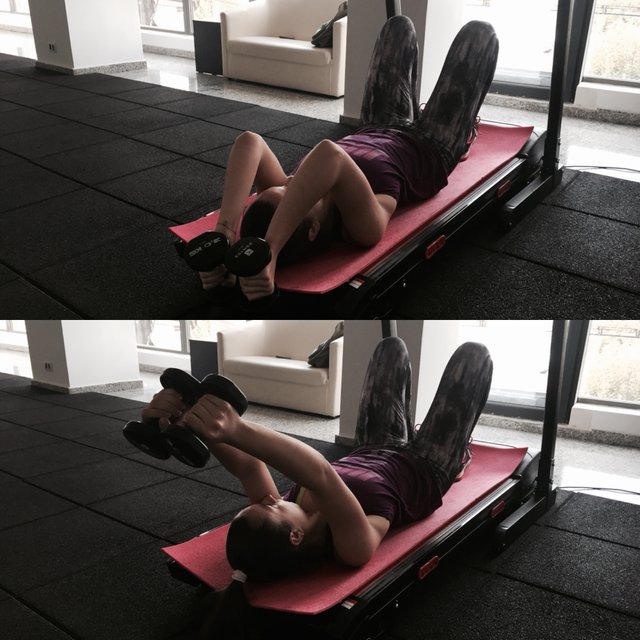 And the last one, "burning abs"- 10 reps (up-down)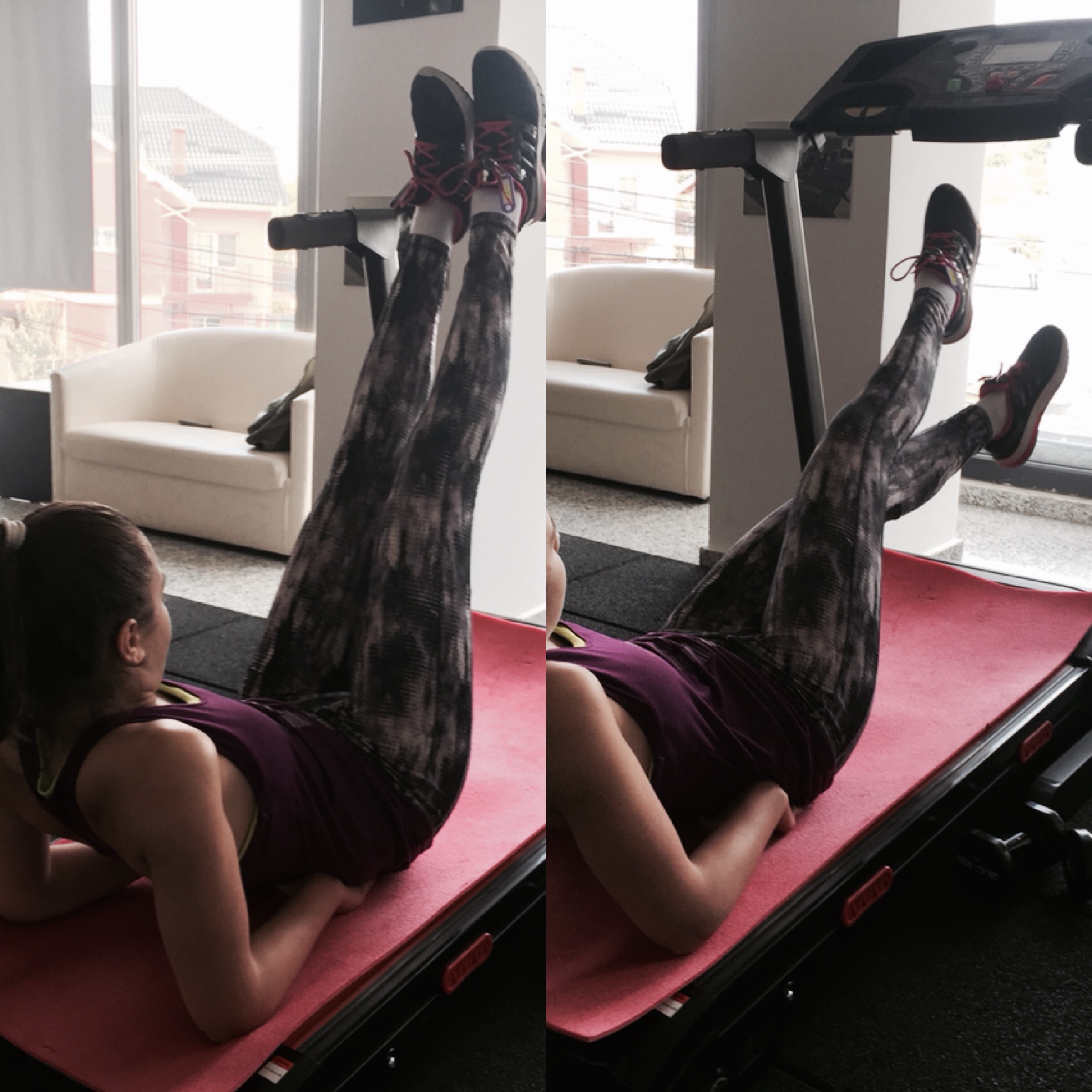 Repeat this circuit 4 times. If you are a beginner use light dumbbells (for ex. 1,5 kg). We used 3 kg each.
Enjoy this training and start the day with a lot of energy!